Description
WU TAO INTERNATIONAL presents

SURRENDER TO HEART RETREAT
This Surrender to Heart retreat is going to be something very special. Ponder on the below to find out if this retreat is the right one for you.

.
"All my life I've been wondering about the meaning of the world and what I am here to do.
Life has thrust me into many challenging situations.
I've learnt and I've grown. But still I wonder.
Where is the pool of inner peace that the mystics talk about?
Why can't I be in it more often?
The world around me seems full of contradictions.
I am pulled in all directions and it's so easy for me to get 'caught up'
in life's experiences and forget who I am.
Who am I?
Why am I?"
IS THIS YOU?
You are not alone. The world is full of contradictions and it's a challenge to hold to the truth of Self in the middle of a busy life. That's why we need a spiritual practice to keep us connected and remembering who we are, even when the worldly events of our lives seem so very important.
This retreat will help you anchor in a daily spiritual practice that will keep you aligned with your inner Self.
Having a spiritual path is not about taking you out of the world. It's about giving you a practice that helps you remember Peace while you're living in it. You don't have to give up anything of the world to find it. You only have to remember what is real.
A typical day on the Retreat looks like this:
Breakfast

Journal Session

Morning Dance and Meditation Session

Ocean Swim

Lunch

Massage and Relaxation

Group outing

Ocean Swim

Dance and Process Work Therapy

Dinner
The sacredness and beauty of the natural surroundings brings a wonderful opportunity to cleanse and renew yourself at the deepest level.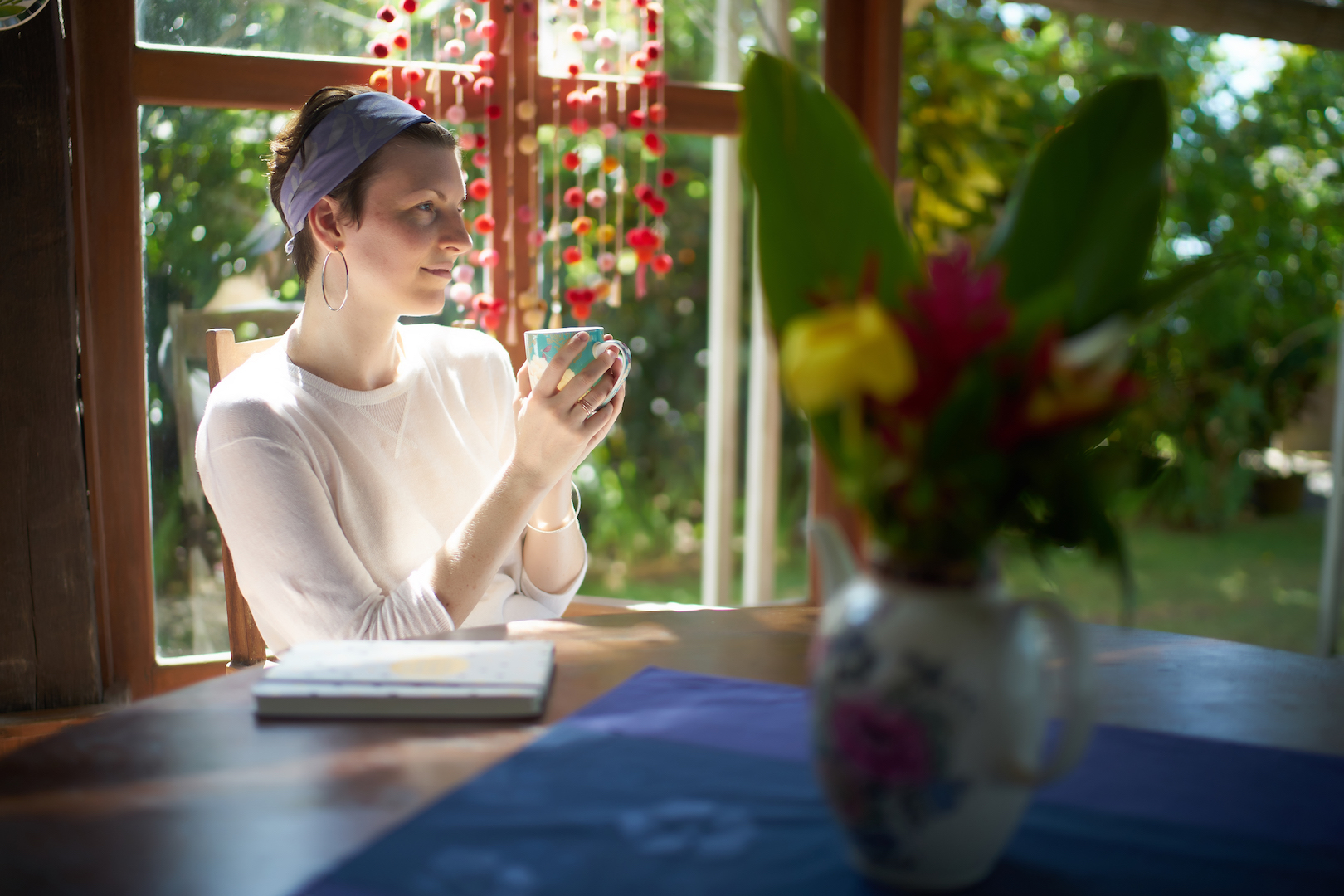 THE BENEFITS YOU'LL RECEIVE FROM ATTENDING THIS RETREAT ARE LIFE CHANGING
On this retreat we will use the practice of Wu Tao to help us anchor in and embody our True Self. It's the most enjoyable and beautiful way to have deep spiritual transformation that lasts. Why? Because we embody who we really are. We are not just thinking or talking or meditating on it. We embody Self and this makes it much easier to remember truth when we re-enter the world.
Everyday there will be opportunities for you to delve into and explore the pyschic patterns that are keeping you from accessing your pool of inner peace. We will develop our 'spiritual muscles'. The ones of release, deep surrender and remembering the truth of who we are through joyful dance, powerful meditations and inner reflection work.
I've been doing this work for nearly 2 decades and I know the power of Wu Tao. I had no idea that Wu Tao would be so transformational when I first brought it into being. But it is. And it works. Your enlightenment is only a dance away. It's beckoning! Will you join me in coming home to Self?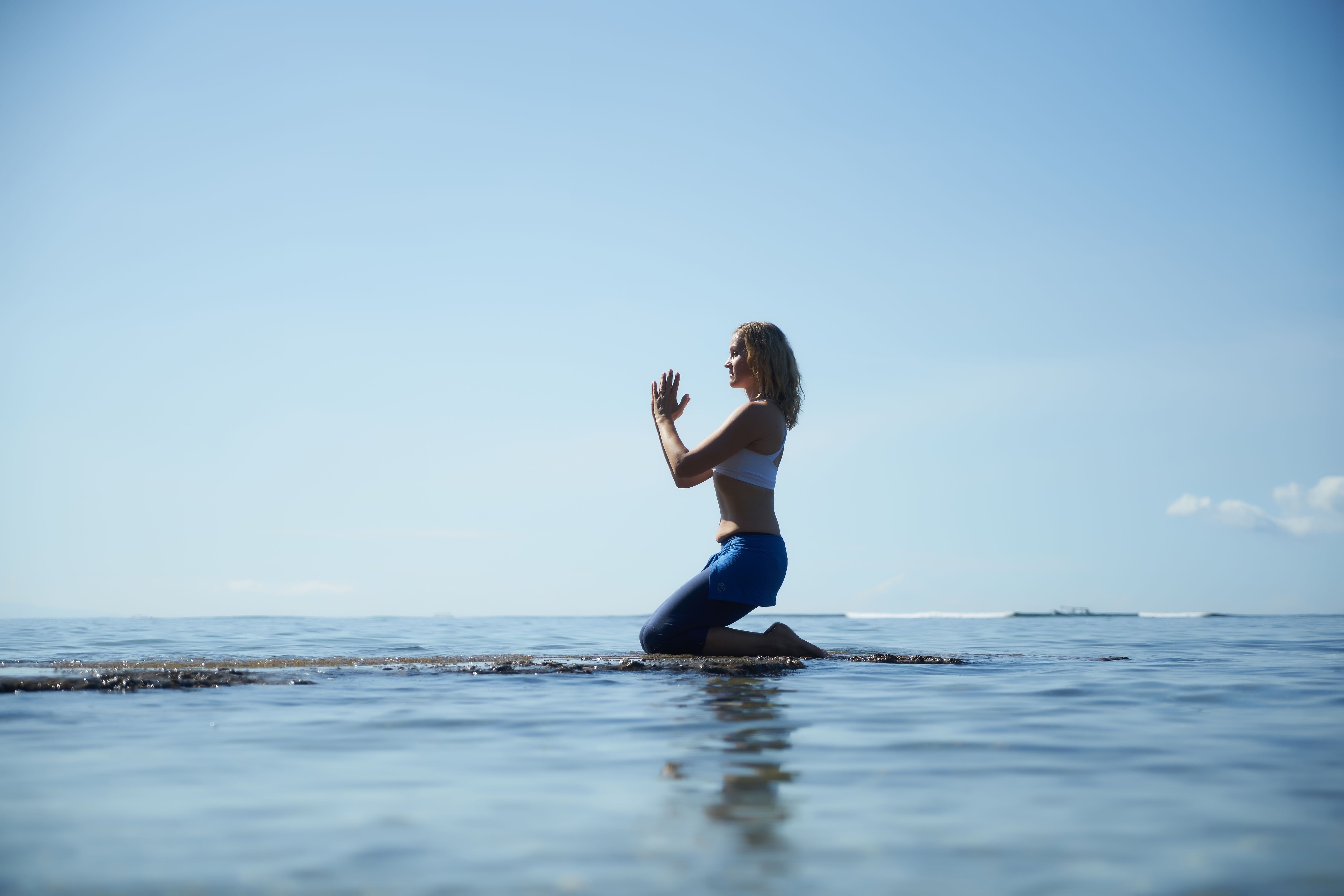 Included in your Surrender to Heart Retreat Program:
6 nights shared accommodation in a peaceful nature inspired cottage

Delicious vegetarian meals and snacks every day

Herbal teas, Balinese coffee and purified water available all day

Taxi transfers from airport to retreat

Cultural outings

Shopping expedition in the local village

Twice daily Dance Meditation sessions

2 Balinese Massages

Deeply transformative reflection and process work sessions

personal mentoring and support from Michelle
Excluded costs

Airfares to Bali

Travel insurance
I decided to do the Wu Tao retreat months ago in which time my life circumstances changed dramatically, meaning I didn't commit to go until a few days before it started. But so so glad I did! What a wonderful, inspiring, varied, relaxing and energising experience! The venue was stunning with a magnificent view over the ocean from the dance studio and the rooms. The retreat was a perfect balance of personal space with dance, meditation and social time. The veggie food is yummy! Michelle your teachings were gentle, light yet also very deep. I feel sooo much better than when I first arrived. Clear headed, healthy and relaxed in body, heart and spirit.Thank you!
- Marianne,

Australia / United Kingdom
I really had no idea what I would experience at the retreat, but was more than happy with how it all turned out. I've never felt that I could dance. I'm usually so stiff being an ex-sportswoman, but after the wonderful meditation, stretches, and relaxing chats with new friends, I found that dancing came very naturally to me! (NSW retreat 2016)
- Cath ,

Sydney NSW
This week has been such a transformation, bringing back lots of joy and creativity into my soul. The kind and soft teaching of Michelle has opened a large door into my soul.
- Emmanuelle,

Australia
Thank you for a soul connecting workshop of music and dance. The retreat venue for the retreat was excellent and the food just delicious. Michelle's gentleness, good explanation of the movements and philosophy created a great learning environment. I look forward to joining future retreats and workshops!
- MaryAnne,

New Zealand
I turned to Wu Tao because I needed to dance again and because I know it allows my mind, spirit and soul to dance. I came to the Surrender to Heart retreat because I'd lost my centre and have been overwhelmed with stress and doubt. I knew Wu Tao would help me find my centre and get grounded. Being here on this retreat has been beautifully relaxing and has allowed me to just be - and also find and accept my feelings. I feel able to return to my everyday life feeling more myself and better able to respond to whats going on around and within me. Thank you with love
- Laura,

Australia
With many things happening all at once in my life I was feeling exhausted, overwhelmed, at times frustrated and a very short fuse! When the opportunity arose to join Michelle in Bali for the Surrender to Heart retreat I couldn't refuse. The first 2 days I felt very tired but I was able to do all the dances because of their gentle flowing movements. As the week progressed I relaxed more and more and slept like a baby. It was bliss! I had been craving peace and quiet and I found this at the retreat. The gentleness of the staff and being with like-minded people contributed to a truly beautiful week. I have danced, meditated, swam, picked flowers, had afternoon naps, watched the ocean, read and had massages every day. It was very full but not full on. Now I am back at home feeling relaxed, refreshed and at peace with the universe. Thank you so much Michelle
- Jean,

Australia
---
INVESTMENT FOR SURRENDER TO HEART RETREAT $1980 AUS
Early bird special $1800 until 16th April 2018
All monies must be paid by April 31st, 2018

A fee of $500 applies to cancellations
No cancellations will be accepted after APRIL 31st, 2018
Register now for Surrender to Heart Retreat!
MEET YOUR RETREAT HOST: MICHELLE LOCKE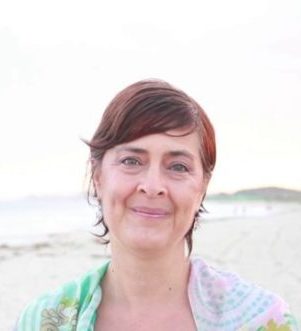 Michelle Locke, will guide and facilitate your dance transformation and healing. Michelle has led many retreats in Bali and around the world She will support and mentor you with gentle compassion, much joy and lightness. Michelle Locke has helped transform the lives of thousands of students. Helping you heal is her greatest pleasure.