Description
Wu Tao Back to Balance Retreat
Are you searching for a way to calm and centre?
Dance Back Into Balance (and heal your whole self along the way)
Are you tired of being tired?
Are you searching for a way to experience vibrant energy?
Are you ready to be empowered and connect to your love of movement?
Bring yourself Back to Balance with Wu Tao Dance on 10 + 11 June 2017.
I know you may be feeling overwhelmed by life...
We all feel the pressure of a hectic, stressful job, a chaotic home life, chronic illness. There are bills to worry about, and bad habits such as unhealthy eating and not exercising.
This stress that you carry around each day as you look after your responsibilities can be a heavy burden.
It's in these moments that you need a practice that builds resilience, calm and peace.
THIS IS YOUR INVITATION TO RETURN TO JOY
Step out of the raging river of life and spend time healing through dance, music and meditation.
I invite you to experience perfect health and connection at our Back to Balance Retreat.
Back to Balance can help your life work in blissful flow.
Back to Balance can provide you with the recharge you need.
Back to Balance will give you a lasting practice you can call on in times of stress.
You will return from our retreat with the sensation of peace.
You will leave balanced and connected to your authentic, deepest self.

WHY IS BACK TO BALANCE SUCH A POWERFUL RETREAT?
Based on the ancient effective health system of Traditional Chinese Medicine, Wu Tao uses beautiful flowing dance movements to stimulate the Qi flow in your body and bring you back to balance.
Wu Tao is a carefully designed practice that combines dance, music and meditation to help you heal from the inside out.
It's a gentle yet powerful way to restore and maintain balance, harmony.
Wu Tao allows you to experiencing vibrant health; physically, energetically, and mentally.
The truth is the deepest, wisest part of yourself can often feel forgotten in the inevitable challenges of life.
Wu Tao gives you the opportunity to honour who you are and experience the peace that comes hand in hand with acknowledging your truest self.
EXPERIENCE JOY IN MOVEMENT AND DANCE THROUGH THE DEEPLY HEALING PRACTICE OF WU TAO. (LINK TO BUY)
WHO IS BACK TO BALANCE FOR?
If you've been considering improving your health and wellbeing,
If you want to nurture yourself physically, emotionally and spiritually,
If you need to restore your health on every level...
… Our Back to Balance Retreat is the right place for you.
The benefits you'll experience from attending our retreat are liberating:
Physically you'll feel great in your body. Less pain, more energy, toned and strong by the gentle and easy stretching of every muscle and joint in your body

Mentally your mind will be free of chatter and you can experience the stillness of your own being

Spiritually you'll feel balanced, revitalised with a deep sense of inner peace
WHAT IS INSIDE THE BACK TO BALANCE RETREAT PROGRAM?
Spend precious time in self reflection and exploration as you untangle the web that modern life weaves within your head and heart.
Connect with a community:
Immerse yourself in a community of kindred spirits and like minded souls who love to dance and support one another.

Learn the 5 Core Element dances:
The dances of Air, Water, Wood, Fire and Earth will stimulate the life force energy through your organs and your meridian system to balance your Qi.
Be introduced to the advanced Tao and Surrender dances:
These two dances are designed to reconnect you to the Source of all energy and your spiritual core.
Spend time in meditation:
Practice calming meditations that will help you heal, arrive in the present moment and achieve a greater flow within your life.
Develop a lasting practice:
Take home a spiritual practice that you can use at any time to revitalize and balance yourself spiritually and emotionally.
MEET YOUR RETREAT HOST: MICHELLE LOCKE
Michelle Locke, will guide and facilitate your growth and learning at this retreat.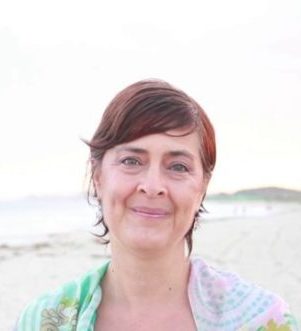 As the founder of this global movement, Michelle Locke has helped transform the lives of thousands of students.
Helping you heal is her greatest pleasure.
EXPERIENCE PERFECT BALANCE. REGISTER NOW
WU TAO SUCCESS STORIES
"Thank you for a soul connecting workshop of music and dance. The retreat venue for the retreat was excellent and the food just delicious. Michelle's gentleness, good explanation of the movements and philosophy created a great learning environment. I look forward to joining future retreats and workshops!" -Mary Ann Williams
"I really had no idea what I would experience at the retreat, but was more than happy with how it all turned out. I've never felt that I could dance. I'm usually so stiff being an ex-sportswoman, but after the wonderful meditation, stretches, and relaxing chats with new friends, I found that dancing came very naturally to me!" -Cath Wagner
"This week has been such a transformation, bringing back lots of joy and creativity into my soul. The kind and soft teaching of Michelle has opened a large door into my soul." -Emmanuelle
FOUR REASONS WU TAO BACK TO BALANCE IS SO EFFECTIVE:
Renewed sense of confidence
Anyone can learn to dance the Wu Tao way.

Our dances are a series of simple yet powerful movements designed to tone and energise the entire body.
Reduced symptoms of anxiety and stress
Dance has been proven to be a powerful healing force.
In dance you'll find emotional and mental equilibrium, de-stress.
You'll return to balance and experience a powerful inner transformation.
A renewed sense of clarity and purpose
Wu Tao Dance will lead you down paths of self discovery, growth and learning.
Your personal awareness and insight will significantly increase and your overall quality of life improved.

A vibrant, energised, pain free body
Dance your way into a greater sense of well being with Wu Tao.
You'll harmonise the energy and flow in your body, bringing your spirit and your body back into alignment.
Heath will be restored and you'll feel great in your body again.
ARE YOU READY TO JOIN BACK TO BALANCE? YES PLEASE! BOOK NOW!
Frequently Asked Questions
Q. How much does it cost to attend the retreat?
A. Your investment to attend the complete retreat is $700.
This includes all the Wu Tao workshops, delicious meals throughout your stay, and comfortable twin share accommodation with ensuite bathroom.
Q. Where is the retreat held?
A. The retreat is in Singapore at the The Montfort Retreat Centre in Boys Town. The address is 622 Upper Bukit Timah Road Singapore. It's easy to access via car or public transport
Q. I haven't done Wu Tao before, can I join this retreat?

A. Absolutely yes.

I know starting something new can feel a little overwhelming, but we'll guide and support you throughout the entire program.

This retreat will be a wonderful introduction to the Wu Tao way of living. We hope you'll become a lifelong passionate Wu Tao Dancer.

Q. Will I be able to take my practice back home?

A. Having a truly grounding practice and way to destress is essential.

You might have explored meditation, dance, yoga or exercise before but our dances are tailored to give you true relief.

The practice you develop on retreat will help you maintain peace and balance in your life back home.

Q. I feel like I need a break, will I have time to reflect myself?

A. Wu Tao will truly nourish your body, mind and spirit.

I understand group classes and learning can be challenging so we provide a supportive space to explore your inner world and discover what you need to restore your health and well-being.

You'll have the time you need to follow your desires and connect with people in a way that feels right to you.

Q. I've been doing Wu Tao for some time. Will this retreat be too basic for me?

A. The Back to Balance Retreat will give you the space you need to deepen your practice and refine your dance.

You already know how much joy and revitalisation Wu Tao provides, so our retreat gives you some well-earned time-out to refocus and energise.

Q. I'm a terrible dancer! I have some physical issues that might impact my movements. Will that be a problem? Will I be judged?

A. Our retreat is designed to make you feel accepted and your two left feet are wholly embraced here.

Wu Tao is very gentle and all the dance movements are easily adaptable to suit your needs. We'll work with you to ensure you're comfortable and benefit from this practice.

Q. I am feeling really off track and stressed in my life, and need a break. Will this retreat help me?

A. Life can be tough and I know you can face many stresses. I know it might seem hard for you to take this time, but believe me, you won't regret it.

Self care is essential and if you're looking for a safe space to reduce the stress in your life, you'll find it at this retreat.

We are also teaching you life-long strategies you can call on in times of upset. If you continue your dance practice at home your stress levels should decrease even more over time.

Q. What do I need to bring to the retreat?

A. You will need comfortable clothes to dance in, a notebook, coloured pencils or crayons, and your beautiful self.
We would like to welcome you to our Back to Balance Retreat to experience the deep peace a Wu Tao retreat can bring.

STILL UNSURE IF THIS IS RIGHT FOR YOU?

Let's talk. Get in touch and we can discuss how you can find what you're looking for through Wu Tao.