Description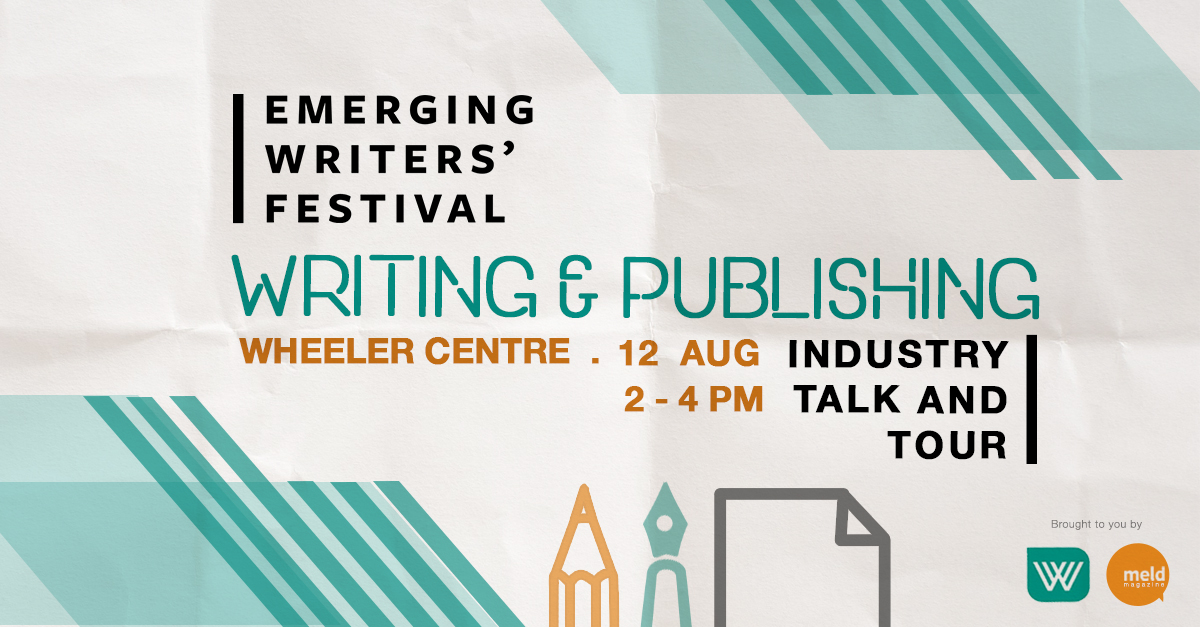 This August, Meld Magazine is pleased to be working with Emerging Writers Festival to offer students in writing, media and publishing a chance to go behind the scenes of The Wheeler Centre and learn all about the publishing industry.
The Writing & Publishing Industry Talk, presented by the Emerging Writers Festival, will take place on Friday, August 12 from 2.00pm - 4.00pm and will suit students who want to develop careers as writers, arts managers, editors, publishers and/or festival managers.
Located inside the State Library of Victoria, The Wheeler Centre exists to drive the development of literature in Melbourne and beyond, and works all year round to provide and host discussions on a variety of topics including the arts, literature, sports, Indigenous storytelling, urban planning and so much more.
What can students expect from our Writing & Publishing Industry Talk?
A tour of The Wheeler Centre
Talks from staff at resident organisations including:
Emerging Writers Festival
Melbourne Writers Festival
The Wheeler Centre
Express Media
...and more!
Discussions on the resources available that can help students develop their practice/career