A structured day of writing that uses the Pomodoro Technique. 25-minutes of focused writing followed by a 5-minute break. Write and Repeat.
About this Event
Writers write.
Tomatoes time.
At the Queensland Writers Centre we want our members writing every day.
We understand that it can be hard. Life gets in the way. It's full of disruptions, competing priorities, and procrastination. The thing is, setting the habit of sitting down and writing every day is the only way to sustain a career as a writer.
We invite you to come to our workshop room, pick a desk, take a seat and write.  Finish over four hours of uninterrupted writing in the home of writing: Queensland Writers Centre at the State Library of Queensland.
Hurry while spaces last!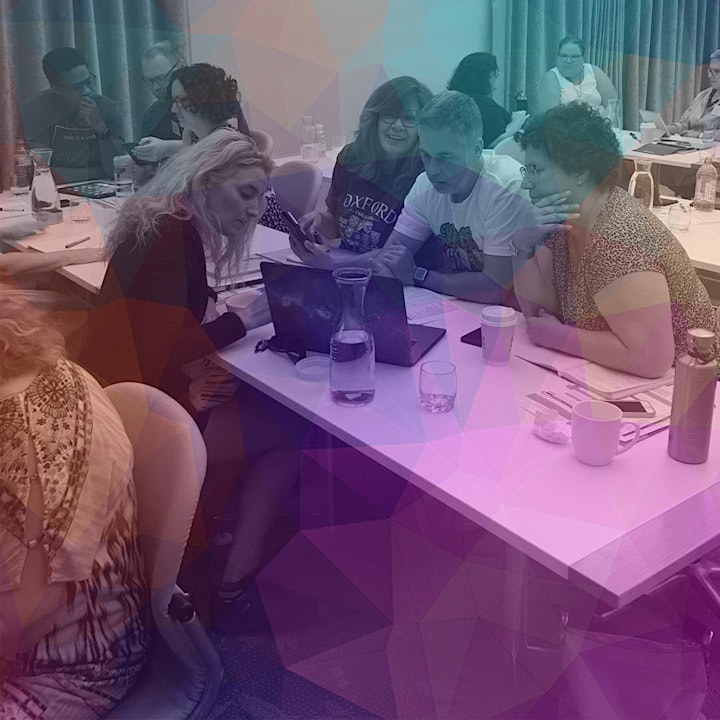 Writing Fridays is a structured day of writing that uses the Pomodoro Technique. 25-minute blocks of focused writing (tomato) are followed by 5-minutes of break time. We smash one tomato at a time until we're done!
At 10:00am, get settled in and make introductions.
Session 1: 10.15 – 10.40
Break                   
Session 2: 10.45 – 11.10
Break                   
Session 3: 11.15 – 11.40
Coffee Break        
Session 4: 11.55 – 12.20
Break                    
Session 5: 12.25 – 12.50
Lunch Break       
Session 6:  13.30 – 13.55
Break                
Session 7: 14.00 – 14.25
Break                 
Session 8: 14.30 – 14.55
Coffee Break      
Session 9: 15.10 – 15.35
Break                  
Session 10: 15.40 – 16.00
Finish
Terms of Participation
Book only when you are sure you can come.
The State Library's main entranceway opens at 9:00am with the internal doors opening at 10:00am. Please make your way straight up to the Queensland Writers Centre in the State Reference Library on Level 2.
Expectations are that you will arrive at 10:00am to set up and begin writing at 10:15am. The allocated space is available up to 4:00pm, allowing for approximately five hours of writing.
Phones should be switched off or put on silent and stored away in a bag.
Punctuality is important, but latecomers are still welcome. Please enter the room silently when you begin setting up. Don't address the group until the break, as disruptions can pull your fellow writers out of their flow.
Lunch break is from 12.50pm - 1:30pm.
Pomodoro rules apply. 25-minutes silent work, 5-minutes break and then back at it (with a 15-minute break for every third break).
Other Information
Please contact us on 07 3842 9922 or admin@qldwriters.org.au if you have any questions.
FAQs
What are my transport/parking options for getting to and from the event?
There are several parking and transportation options:
Parking underneath State Library or Queensland Museum costs $17 per entry.

There is limited street parking available on Merivale Street, Montague Road and Hope Street at an hourly rate.

A drop-off point is located on the ring road outside SLQ, next to the bus stops.

The Cultural Precinct BusWay and South Brisbane Train Station are a short walk from State Library.
How can I contact the organiser with any questions?
You can contact us by phone on 07 3842 9922 Monday — Friday between 9am and 5pm or email us at: admin@qldwriters.org.au
What's the refund policy?
If Queensland Writers Centre must cancel an event, we will try to reschedule it for a later date. If we cannot reschedule the event, or if you are unable to attend on the amended date, your payment will be refunded in full.
Except in special circumstances, if you cancel a booking for or are unable to attend a workshop within 14 days of the event, Queensland Writers Centre cannot provide a refund.