*All submissions will be published *winners chosen every 2 weeks to receive $25 Amazon gift card *submissions can be anonymous
About this event
We have received a grant from the Charles Stewart Mott Foundation to gather writing submissions from students in terms of their experiences with feeling accepted, inclusion, access to resources, acceptance of identities, bullying, etc.
There will be a winning submission chosen every 2 weeks and this winner will receive a $25 Amazon gift card.
ALL submissions will be published in a newsletter every 2 weeks. Submissions should be 500-1500 words and students can choose to remain anonymous for the publication; they can still be published and are also eligible to receive prize money.
Currently seeking submissions as well as students who are interested in being readers (501 c3 organization/service hours provided).
If interested, please email MESSAGEPhilanthropy@gmail.com. Thank you!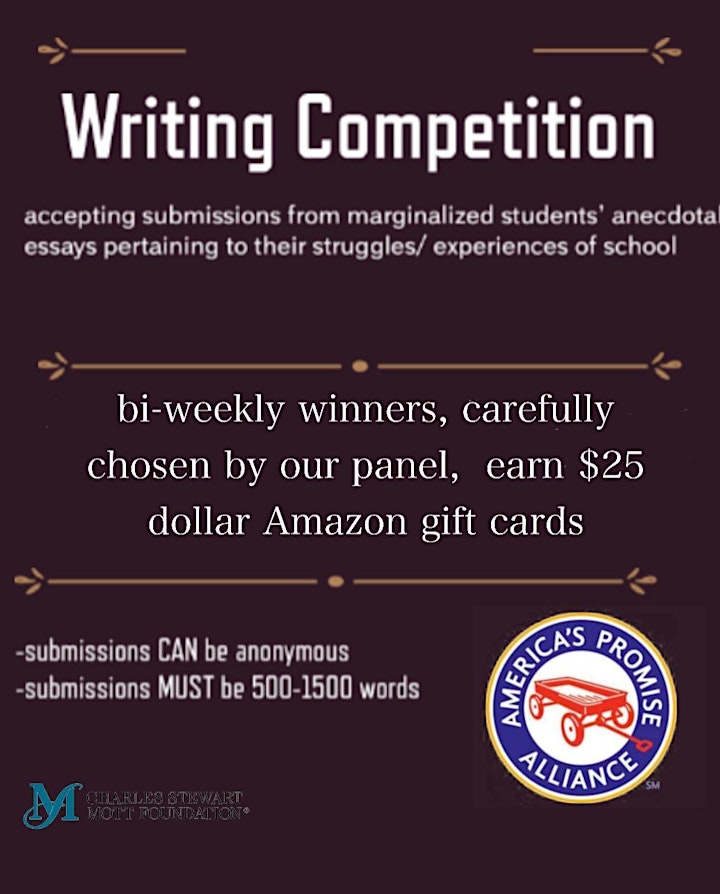 Organiser of Writing competition (gift card award/all submissions accepted)