Description
The Little Bookroom is excited to be hosting award winning author and illustrator GABRIELLE WANG this September school holidays as she holds a workshop for young storytellers on the skills they need to hone their writing and illustration to create engaging stories.
This workshop is ideal for 8-12 year-olds and will run for approximately one hour with time for book signing at the end. Each ticket includes a copy of the book 'TING TING THE GHOSTHUNTER' which will be available to collect at sign-in for the workshop, as well as donation to the Indigenous Literacy Foundation.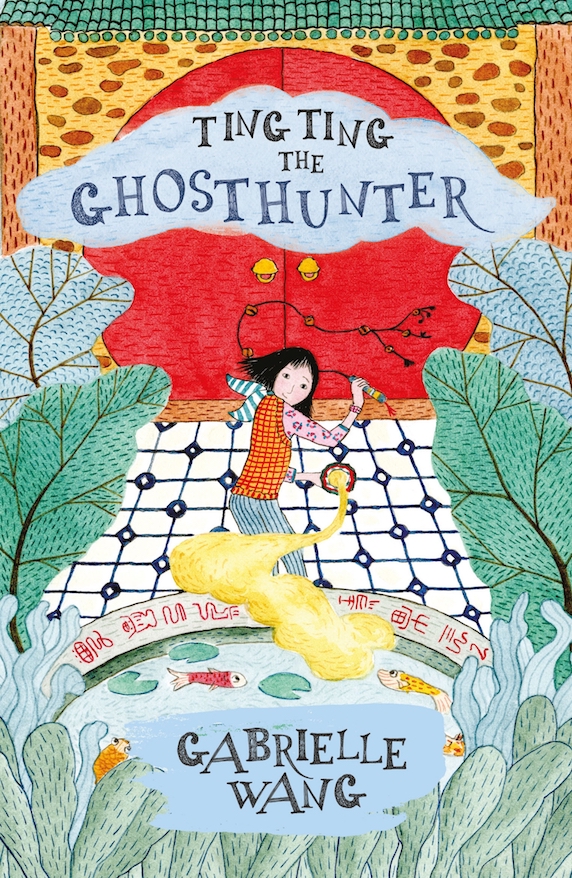 ABOUT THE BOOK
Thirteen-year-old Ting Ting has learned the ancient skills and art of ghost hunting from her adopted grandmother, Por Por, a famous ghost hunter. But Ting Ting is sick of capturing harmless 'fat belly' ghosts, and when a desperate plea for help comes for Por Por, Ting Ting recklessly decides to take matters into her own hands and prove that she is a true ghost hunter. But what Ting Ting discovers is much more dangerous than she had thought. Can Ting Ting conquer her own pride to save Por Por and the villagers before it's too late?
ABOUT THE AUTHOR/ILLUSTRATOR
Gabrielle Wang is an author and illustrator born in Melbourne of Chinese heritage. Her maternal great grandfather came to Victoria during the Gold Rush and her father from Shanghai. Her stories are a blend of Chinese and Western culture with a touch of fantasy.
Gabrielle's first children's novel, The Garden of Empress Cassia, won the 2002 Aurealis Award, was shortlisted for the Queensland Premier's Literary Awards and was a CBCA Notable Book. The Pearl of Tiger Bay was shortlisted for the 2004 Aurealis Award and The Lion Drummer was a Notable Book in the 2009 CBCA Book of the Year Awards. A Ghost in My Suitcase won the 2009 Aurealis Award, was a CBC Notable Book, was shortlisted for the 2011 Sakura Medal and received a Highly Commended in the 2010 Prime Minister's Literary Awards. Her first young adult novel, Little Paradise also received a Highly Commended in the 2011 Prime Minister's Awards. Gabrielle's picture book The Race for the Chinese Zodiac (2010) illustrated by Sally Rippin and Regine Abos was a Notable Book in the CBCA Awards for 2011 and shortlisted for the 2011 YABBA and WAYBRA awards. Her latest books are part of the highly successful 2011 Our Australian Girl series published by Penguin - Meet Poppy, Poppy at Summerhill, Poppy and the Thief and Poppy Comes Home.
The Wishbird was a CBCA 2014 Notable Book and was shortlisted for the 2014 Australian Book Design Awards, Yabba Awards, Kroc Awards, Koala Awards, Cool Awards and Crystal Kite Award.