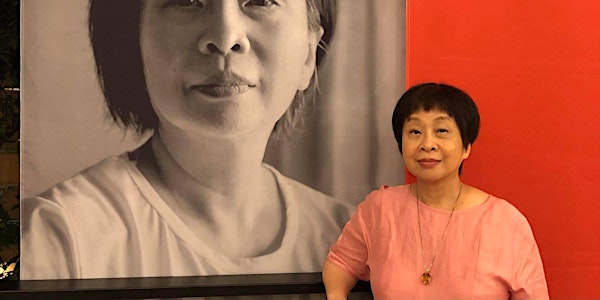 Writing about Sex and Politics: From authoritarianism to democracy
Fear of being shot or jailed meant that I had to hide any political comment behind symbols and metaphors...
About this event
Registration no longer required; zoom details below:
Zoom Link: https://anu.zoom.us/j/87897267244
Passcode: 294628
From the early 1980s, with the Meilidao 美麗島, or Kaohsiung, Incident fresh in the memory, my writing has focused on sex and politics. Fear of being shot or jailed meant that I had to hide any political comment behind symbols and metaphors, as in "The Lost Garden 迷園" (1991) where the theme of Taiwanese national identity is cloaked under a love story. This ended up, however, as an enjoyable game and resulted in a novel I was pleased with as a novel, not just as propaganda.
Martial law was lifted in 1987 but we had to wait until the mid-90s to gain a real kind of liberty, so scarce in the hundred years of the Republic of China. Only then could I write critically: "The Beigang Incense Burner of Lust 北港香爐人人插" (1997), for example, deals with levels of political reality and human nature beyond day-to-day incidents; about women, power, and sex; about the politics of sex.
If I were asked whether I was more at risk writing about politics or sex, I would say politics. But then, sex is never really separate from politics. Writing about both together meant I was in double trouble.
Looking forward, the freedom I have now doesn't necessarily guarantee good work – but at least there is no one else to blame.
Li Ang 李昂 was born in Lu-Kang, Taiwan, 1952. After graduating from Chinese Culture University, Taiwan with a degree in philosophy, she get a master degree in Theatre at the University of Oregon.
Beginning her writing career at the age of 16, she has published numerous novels and collections of short stories centering on Taiwan's patriarchal hegemony, women's power, female subjectivity and politics. Translated into different languages and published worldwide, she was awarded the "Chevalier de l'Ordre Arts et des Letters" by the French Minister of Culture and Communication in recognition of her outstanding contribution to world literature in 2004. Her latest Japanese translation novel is 眠れる美男(Chinese 睡美男)published in 2021. Her latest novel 密室|殺人 (Murder in secret chamber) was published in September 2020.
Zoom details will be disseminated one day in advance.