Reach your 2021 goals by crafting your own writer's plan. See that New Years resolution to the end!
About this Event
WRITERS' RESOLUTION
with Eileen Herbert-Goodall
ATTENDEES MUST ABIDE BY COVID-SAFE GUIDELINES
Prepare for this face-to-face workshop by reading State Library of Queensland's Conditions of Entry section below in accordance with Queensland Health guidelines.
Reach your 2021 goals by crafting your own writer's plan. See that New Years resolution to the end!
As a writer, it can be difficult to devise an overarching plan comprised of achievable and measurable creative outcomes – that's why having a specific and time-based strategy can be so useful. Writer's Resolution is designed to help you gain clarity around your individual writing goals – from completing a first draft, to polishing your work for submission and identifying publishing opportunities. Join author and writing educator, Dr Eileen Herbert-Goodall, to learn how to complete an individualised writing plan that revolves around an understanding of your targeted audience and suitable publishing pathways. Tap Eileen's extensive experience in the literary industry and be well prepared for upcoming writing opportunities, competitions, and conferences. By helping you develop a tangible and exciting creative vision, this course will see you better equipped to bring your future writing goals to fruition.
Unavailable to make it in person? You can also watch this workshop via online live stream! Live stream tickets are available here.
Learning Outcomes:
Through individual activities, "one-on-one" speed interviews with other course participants, and plenty of practical discussion, you'll develop a clear idea of how to do the following:
Craft a personalised and sustainable "drafting, polishing, and publishing" writer's plan for the first half of 2021 (the knowledge acquired can then be re-visited in order to devise similar writing goals for the second half of the year).
Use practical brainstorming activities to inspire your creative writing sessions and enable you to stay connected with your craft.
Recognise "strategic" publishing opportunities (find appropriate outlets/publishers, journals, magazines based on an understanding of your writing genre, key audience, etc.).
Identify annual competitions, opportunities, and conferences to ensure your writing and publishing trajectory remains productive and sustainable.
Format:
This is a hybrid workshop with a focus on sustainability; it will be live streamed simultaneously to an online audience. It is a level 1 course, suitable for writers of all levels.
More information on program formats and level definitions can be found here.
About Eileen:
Eileen Herbert-Goodall's creative non-fiction and fiction has appeared in various magazines, journals, and international anthologies. Her debut novella, 'The Sherbrooke Brothers', was published in 2017. Her second novella, 'Sister, Lover, Keeper', is due out in mid-2021. Eileen teaches creative writing with various universities and writing centres. She holds a Doctorate of Creative Arts.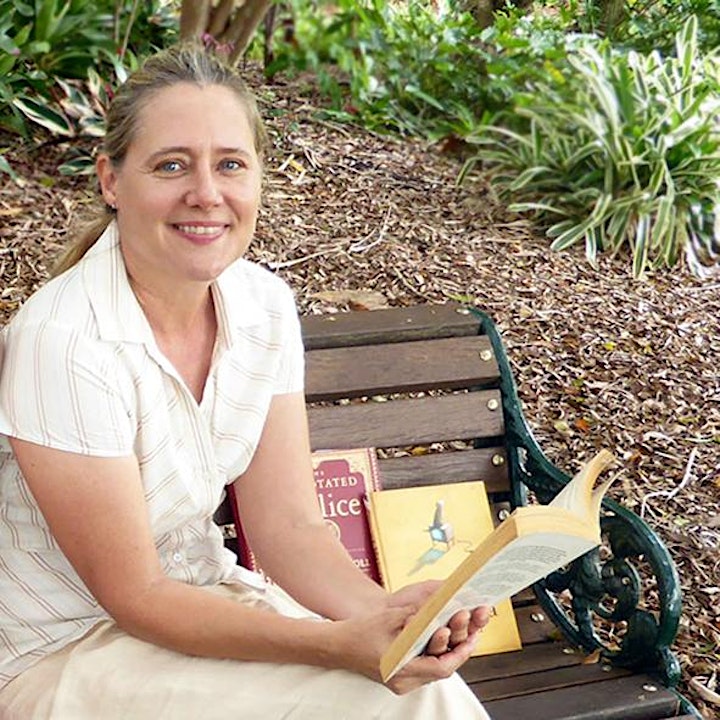 Conditions of Entry
State Library of Queensland are open in line with the Queensland Government's Roadmap to easing restrictions. The health and safety of our staff and visitors is our top priority.
1. You will not be able to enter State Library if:
You currently have COVID-19.
You have been told to quarantine.
You are unwell or are displaying COVID-19 or cold/flu symptoms, no matter how mild.
You have been in contact with anyone diagnosed with COVID-19 in the last 14 days.
You have returned from overseas travel in the last 14 days.
You have returned from a declared COVID-19 hotspot in the last 14 days.
2. Use the hand sanitiser provided before you enter.
3. Your details will be requested via our booking systems, and this information may be forwarded to Queensland Health if necessary for COVID-19 contact tracing procedures.
4. You must leave the building following your booking to allow for spaces to be sanitised in between sessions.
5. Keep 1.5 metres away from others at all times.
6. Only EFTPOS transactions are available at this time (no cash accepted).
The conditions may be subject to change.
We respect your privacy. Personal information we collect is used only for our internal activities and functions (Libraries Act 1988 (Qld)) and will not be disclosed unless required by law. For more information, please read State Library's privacy statement.
For further information on accessing the State Library of Queensland, visit their website here.
FAQs
Are there ID or minimum age requirements to enter the event?
Unless otherwise stated, Queensland Writers Centre workshops and events are suitable for participants aged 16 years and over. If you are under 18 years of age, please check with us for suitability before purchasing a ticket. 
Membership will be confirmed on arrival, in the event it isn't current, membership will need to be arranged.
What are my transport/parking options for getting to and from the event?
Information on getting to the State Library of Queensland can be found here.
What can I bring into the event?
You can bring either pen and paper or a laptop along with you to write with. If you do bring a laptop, please remember to bring a power adaptor if necessary. 
Will this event be live streamed?
Queensland Writers Centre aims to provide material to its membership regardless of where they reside within Queensland by live streaming some events. Attendees may be broadcast periodically throughout the event as recording takes place. If you wish not to be filmed, let staff know prior to the event.
How can I contact the organiser with any questions?
You can contact us by phone on 07 3842 9922 or email us at admin@qldwriters.org.au
What's the refund policy?
If Queensland Writers Centre cancels an event, we will try to reschedule it for a later date. If we cannot reschedule the event, or if you are unable to attend on the amended date, your payment will be refunded in full.Except in special circumstances, if you cancel a booking for, or are unable to attend an event, workshop, seminar, or course, Queensland Writers Centre cannot provide a refund. You can contact us to discuss your situation on 07 3842 9922 or email us at admin@qldwriters.org.au
Terms and Conditions
All information is correct at the time of publication. We reserve the right to make changes to the advertised program information (including course content and tutors), but if this occurs, we will try to provide as much notice as possible.We expect that all participants will behave respectfully and professionally towards their tutor and fellow students. We reserve the right to remove anyone who behaves in an aggressive or disruptive manner. If a participant is asked to leave the class on this basis, we will not offer a refund.We cannot accept responsibility for any loss, damage or expense sustained by students as a result of an event or circumstance whether arising from natural cause, human agency or beyond our control otherwise.