Get ready to reach your 2022 writing goals by crafting your very own writer's plan.
About this event
As a writer, it can be difficult to think about large overarching goals, whether it is to get your first draft done, polish and prepare your work for submission, or build your author network and brand. Writer's Plan is a course that turns these intimidating goals into four achievable blocks: the sustainability of the writer, engagement with an audience, publishing schedule, and craft and conference planning. With Queensland Writers Centre CEO Lori-Jay Ellis, learn how to be prepared for annual opportunities, competitions, and conferences, plan your online activity, build your audience engagement, and of course, keep on top of your writing! You will walk away with a clear, concise, and exciting view of your future writing life for the next twelve months.
"I found the Writer's Plan workshop extremely helpful and it has inspired me to begin work on my novel. I have begun the process of setting specific, measurable, accountable, realistic and timely writing goals and find I am now able to map out an achievable plan for the year."
- Paul Herschell, aspiring writer.
Learning Outcomes
Through group work, individual meetings, and activities, you will have a clear idea of how to do the following:
Make a personal plan so you can sustain yourself writing
Learn who your audience is and take the steps to engage with them
Develop a publishing schedule
Make the most of Queensland Writers Centre's programs and services
Prepare for annual competitions, opportunities, and conferences
Stay inspired with your craft and keep focussed on your writing future.
Format:
This is a hybrid workshop with a focus on sustainability; it will be held in-person at Queensland Writers Centre and live streamed simultaneously to an online audience. It is a level 1 course, for beginner and intermediate writers, but is suitable for writers of all levels.
More information on program formats and level definitions can be found here.
About Lori-Jay:
Queensland born and raised, Queensland Writers Centre CEO Lori-Jay Ellis embodies creativity and innovation; she brings an enthusiasm and thirst for new ideas as well as a firm belief in nurturing creative talent. She has produced and directed funded short films, and as part of her mid-life crisis became a self-published speculative writer. She has a personal passion for the written word and a genuine love for all things indie.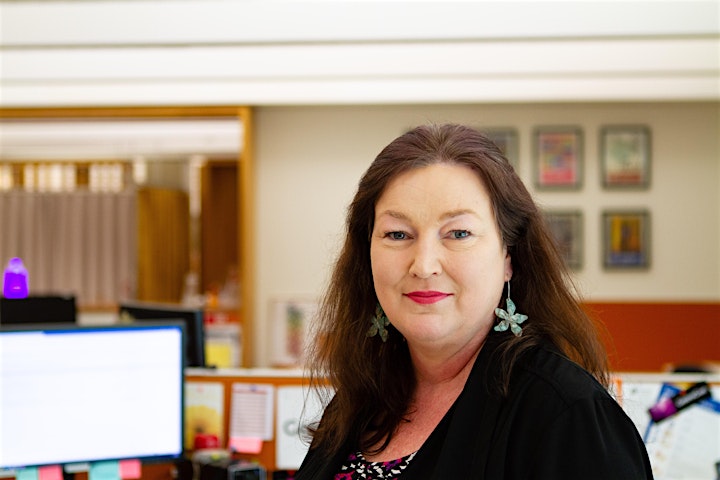 Organiser of Writer's Plan with Lori-Jay Ellis