Description
Join Jacqueline Harvey for an hour of fun as we discuss her world famous children's books series on Clementine Rose and Alice-Miranda.
Clementine Rose is a lovely little girl who lives in Penberthy Floss in a large ramshackle house with her mother, Lady Clarissa, Digby Pertwhistle the butler and her teacup pig, Lavender.
Alice-Miranda Highton-Smith-Kennington-Jones attends boarding school at Winchesterfield-Downsfordvale Academy for Proper Young Ladies. A truly positive heroine, she is funny, kind, optimistic and able to solve just about any problem.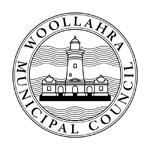 Organiser of Writers and Readers for Young People: Jacqueline Harvey (6-12yrs)