A unique writers' festival weekend designed for writers to turbocharge their writing. Calling all writers. Something here for every writer.
About this event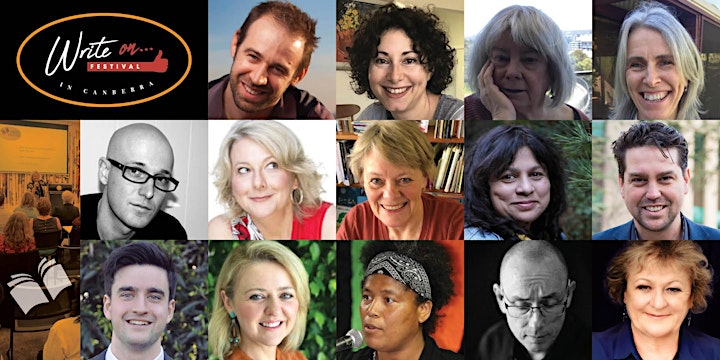 Formerly known as the Flash Fiction Fun Festival, the WriteOn festival is aimed at all writers, no matter what genre they specialise in or if they are emerging, mid-career or established writers.
We have some of the most successful writers in a variety of genres sharing their expertise, their experiences, secrets and hot tips, as well as a variety of workshops for writers to hone their craft.
The weekend is energising and highly motivational for writers, going on the feedback from past attendees. It is set in one of Canberra's unique boutique hotels, for an unforgettable experience in the prettiest time of year in Autumn.
YOU WILL LEARN ABOUT:
writer's craft
writing for the screen/television
writing novels
writing short stories
writing historical fiction
writing for YA
self-publishing
earning massive passive income (eg $30,000 per month!)
wordsmithing
performance poetry
writing humorous fiction
writing books that people want to read
distributing your book
marketing your book
...and much more
Hobnob with some of the most successful writers in the country, including attendees!
GET PUBLISHED
Grab the opportunity to pitch to a publisher and to enter our writing competition to be published in our annual anthology of short stories.
BE ENTERTAINED:
Attend our opening event called Tales After Dark, storytelling for grownups, with the very talented Josh Donellan and several professional actors reading specially chosen engaging stories that will have you feeling a gammit of emotions. They will make you laugh, they'll make you cry, they will make you feel. But most of all you will be thoroughly entertained in a unique event you won't forget in a hurry.