Event Information
Location
ONE registration per person
Seminar Room 1.08
Building 10T1
Canberra, ACT 2601
Australia
Description
Join us for an end of year Shut-Up & Write with trivia!
Come along for a great day of writing, trivia, food, and prizes!

Shut Up & Write is offered to support ANU Higher Degree Research students make progress with their thesis. We will use the Pomodoro Technique (25 minutes writing; 5-minute breaks) to make the day as productive as possible. You can work on anything you like, so long as you are writing.
To ensure you get the most out of this day, we ask you must commit to attending the whole session (from 9am-4pm) at registration. Join Tania Evans, Danny Kenny, and Hannah James for 9am sharp start, when doors close and lock. The venue will be open at 8:45am. Light lunch will be provided, bring any snacks your tummy may require. There will be vegetarian and gluten-free options available. If you have special dietary requirements, please feel free to bring your own food on the day.


Please only register for one out of the four sessions.


What to bring?
1. Laptop computer
This Write-a-thon is about getting as many words written as possible. While you may choose to write by hand on paper for some of the time during the day, you will need a laptop to get the most out of the day. If you do not own your own laptop, you may ask to borrow one from a friend or family member or your College IT people. Note: You will be able to charge your laptop during Write-a-thon.

2. Key texts only
If you were stranded on a desert island and had to write your chosen thesis section, what three books or journal articles would you take with you? This is how you should think of Write-a-thon – you do not require backpacks full of tomes.
3. Things that make you comfy
We do our best to provide you with a safe and comfortable environment for the duration of Write-a-thon. Remember, however, that you will be sitting down for many hours on the day - though we highly encourage regular stretching and short breaks.
Have questions? Please email researchtraining@anu.edu.au
The location for the day is the Seminar Room 1.08 in Building 10T1.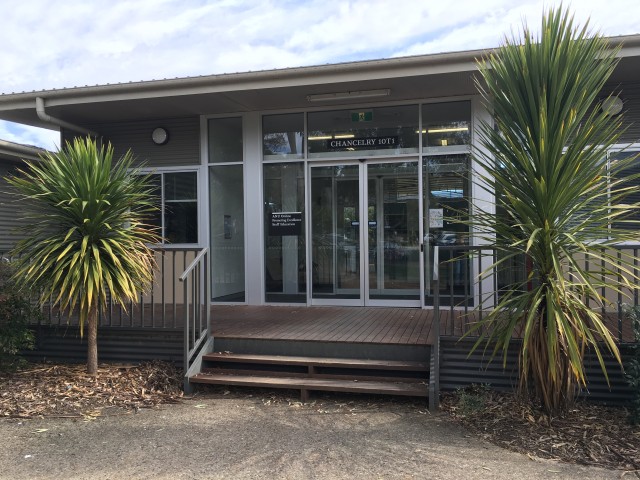 Strictly limited places.
By registering for this event, you are committing to attendance. If you are no longer able to attend the event you have registered for, please notify us at researchtraining@anu.edu.au and cancel your ticket on Eventbrite. If you fail to attend and do not contact us with an explanation, this may limit your attendance at other SUAW events.

ANU Research Skills and Training team
researchtraining@anu.edu.au
#ANUHDR #PARSA
Date and Time
Location
ONE registration per person
Seminar Room 1.08
Building 10T1
Canberra, ACT 2601
Australia