Description

DESIGN YOUR LIFE
Take your life from ordinary to extraordinary
* Do you feel like you're treading water, caught in a current and out of control?
* Do you think there is more to life but not sure what it is?
* You have become discontented, procrastinate at work, in relationships or life itself?

It is time to take control of your life and dare to dream and live on your terms. Change your focus to the things that you want in your life. Gain the clarity that you are seeking to create the changes.
Creating a VISION BOARD is a great place to start to transform your life. A Vision Board is the first step to an amazing journey of empowering and inspiring yourself. It is a pictorial "snapshot" of your compelling future that you dream about. By having a selection of pictures, photos and writing that charge your feelings and emotions you start to manifest those things that you want into your life.
Linda Lawrence is the Founder and Director of "Language Changes Lives". She assists women to gain clarity and focus in their lives by empowering and inspiring them to overcome limiting beliefs and reconnect with who they are and find their true potential.
Being a mother of three children, a grandmother and a midwife of 33 years, Linda knows only too well that feeling of being overwhelmed and lost in life. Linda is a qualified Practitioner of Life Coaching with The Coaching Institute of Melbourne, a member of the International Coach Guild and a certified NLP Practitioner.
This WOW event is not to be missed, make sure to book you seat now as places are strictly limited. Come and share an evening with your fellow WOW members, bring a guest along so they can experience the WOW magic.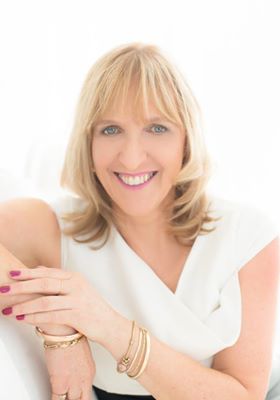 Design Your Life Workshop
Date: Wednesday 15 November 2017
Time: Arrival Tea & Coffee 5.30pm-6.00pm
Presentation: 6.00pm-7.00pm
Networking & Refreshments: 7.00pm- 8.00pm
Venue: GV Hotel, 223 High Street, Shepparton
Cost: Special WOW Members Price - FREE
Special WOW Member and Guest Price - $55.00
Non Members Price - $75.00