Description
This workshop, presented by Kevin Smith from The Worm Shed, features a presentation covering all aspects of worms, worm farming and the roles worms play in recycling and waste management. This is followed by an informal question time and a practical demonstration in setting up, operating and maintaining a worm farm.
Morning tea provided
Worm Cafes are available for purchase at a subsadised rate of $117 along with Worm Farms, Worms, Castings & WormWiz.
Please indicate if you are interested in purchasing equipment with your RSVP and bring cash on the day.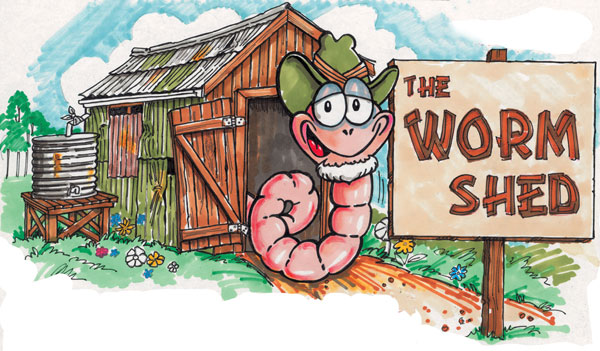 Enquiries to sustainability@canning.wa.gov.au or contact Sustainability Officer, Kylie Wrigley on 08 6229 4435.
Don't forget to see what other sustainable living workshops are on in the City of Canning.
FAQs
What are my parking options for the event?
There is ample parking available in around the garden.
If you would like to catch public transport, we are within walking distance of bus routs in Bentley.
Ticket information
This event is free but bookings are essential to secure a place.
You are not required to bring a printed ticket with you. In the case of a booked-out event, names will be checked at the door. Please arrive 5 minutes before the event start time to be seated.
How do I cancel a booking?
You can do this from the "My events" page.
Do I need to bring anything along?
No. Just cash if you would like to purchase a subsidised work cafe.