40+ day Dry Aged Meats - Super Beef Ribs, Beef Brisket, Pastrami and Scotch Steak
About this event
World's ONLY-
40+ Dry Aged Slow Smoked Meat degustation
Due to the immediate sellout of the First EVER degustation, here is another chance...
5 courses of crazy deliciousnesss!
Only 50 seats available!
We built a custom made Dry Ageing room and now we can serve Dry Aged Slow Smoked Meats. 𝗪𝗼𝗿𝗹𝗱'𝘀 𝗙𝗜𝗥𝗦𝗧 𝟰𝟬+ 𝗱𝗮𝘆 𝗱𝗿𝘆-𝗮𝗴𝗲𝗱 𝗦𝗹𝗼𝘄 𝗦𝗺𝗼𝗸𝗲𝗱 𝗠𝗲𝗮𝘁 𝗗𝗲𝗴𝘂𝘀𝘁𝗮𝘁𝗶𝗼𝗻 will be held on 25th of August, 2021. Be a part of history.
Here is what you will be eating...
𝗘𝗻𝘁𝗿𝗲𝗲
Reuben slider made with Dry-Aged Pastrami, topped with Candy Bacon and Oink Ball
___________________________________________________________________________
All meats will be Dry Aged over 40 days in our custom built in-house Dry Ageing Room.
𝗠𝗲𝗮𝘁 𝗖𝗼𝘂𝗿𝘀𝗲 𝟭
Cape Grim Slow Smoked Brisket served with Scalloped Potatoes with Smoked Brisket Layer
𝗠𝗲𝗮𝘁 𝗖𝗼𝘂𝗿𝘀𝗲 𝟮
Bass Straight Super Beef Ribs served with Corn Bread Fries
𝗠𝗲𝗮𝘁 𝗖𝗼𝘂𝗿𝘀𝗲 𝟯
Cape Grim Scotch steak, slow-smoked and char-grilled. Served with Celeriac Remoulade.
𝗗𝗲𝘀𝘀𝗲𝗿𝘁
Pecan Pie served with Ice Cream and Espresso Cream
___________________________________________________________________________
Over 600g (cooked weight) meat will be served. All meats are served directly from the smoker.
Dry Aged meat has all the flavours intensified to 11. You WILL BE talking about the flavours for weeks afterwards.
$139 per person (plus Eventbrite fees)
Matched Wines Available for an extra $39 - paired with every course.
The entire function room will be allocated to the degustation. Tap beers, wines and spirits available to purchase separately.
The event will start at 6:30pm on Wednesday the 15th of December and end at 10pm.
181 Victoria Ave, Albert Park
For further information, email info@thirdwavecafe.com.au
To avoid ticketing fees, you are welcome to call us direct on 96762399 and purchase the tickets.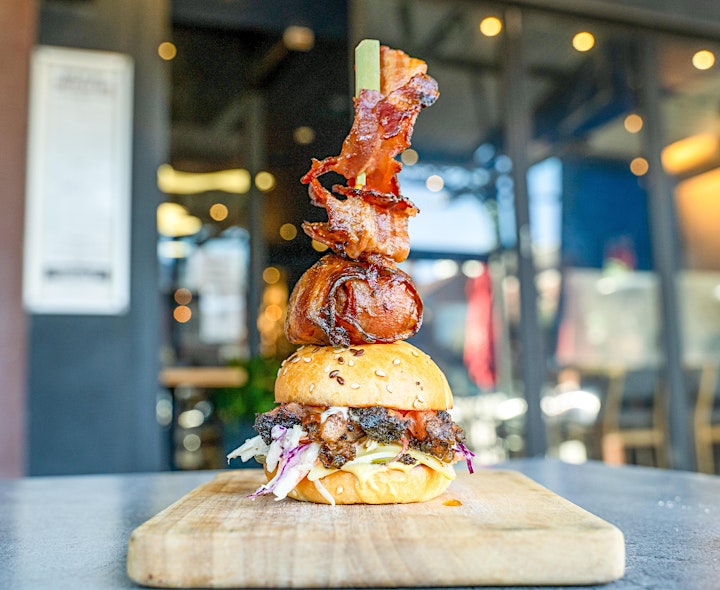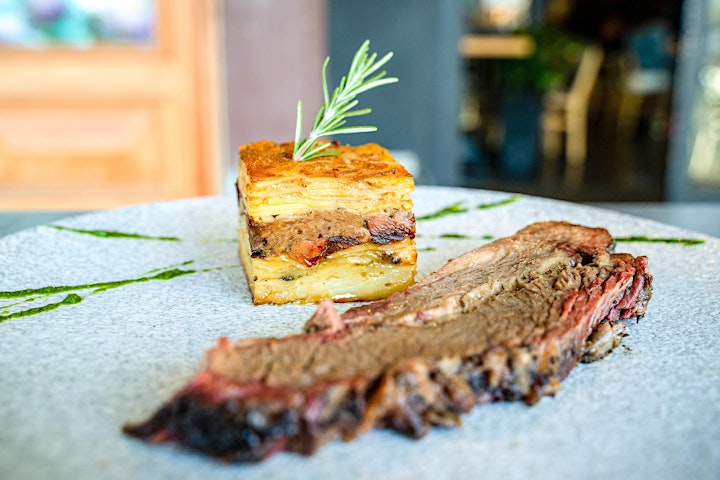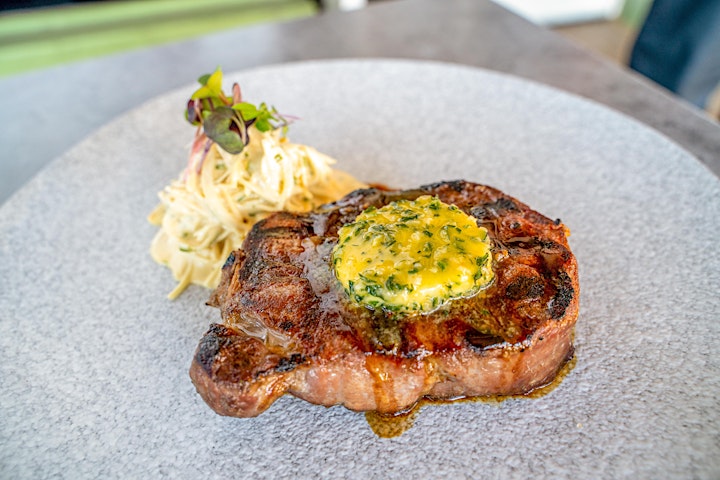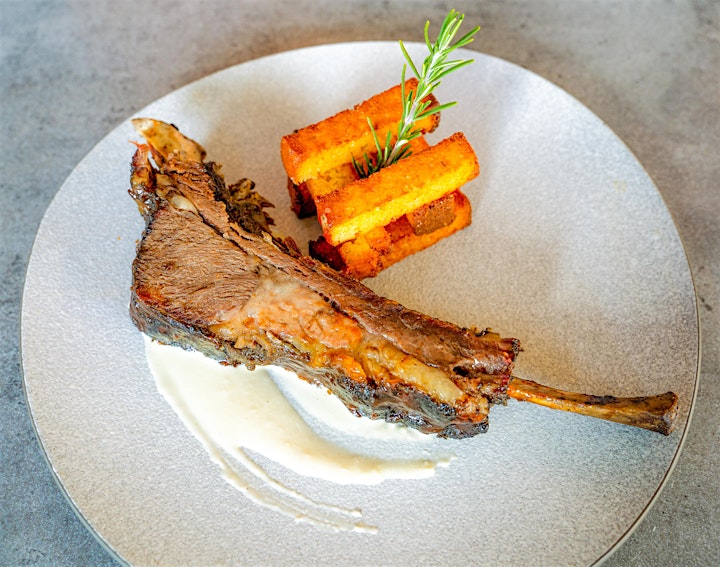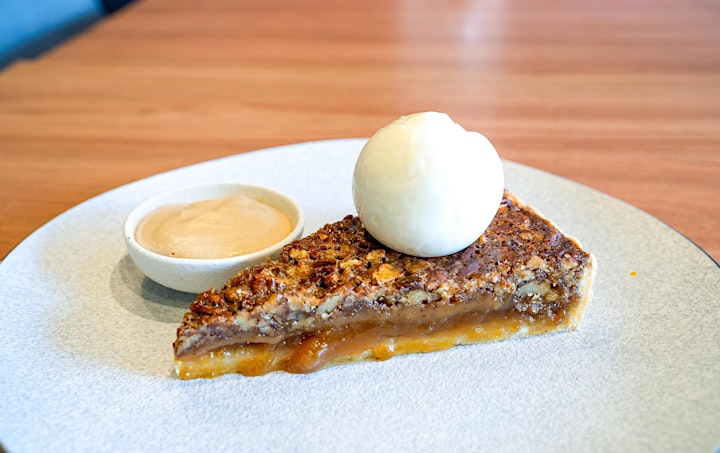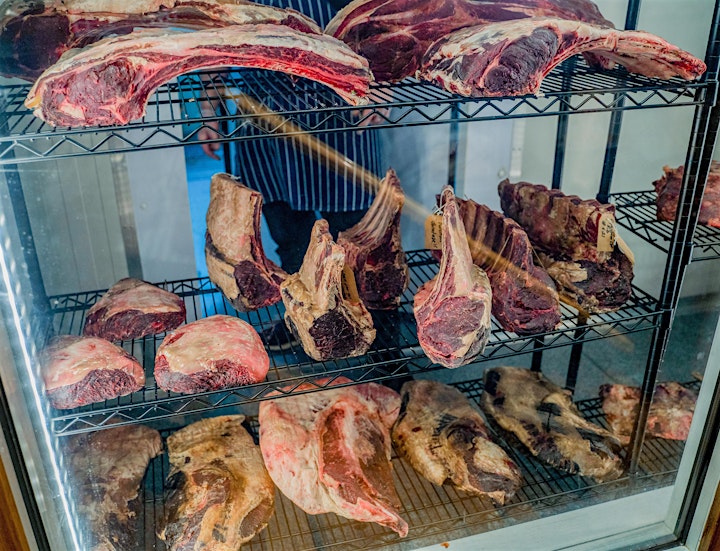 Organiser of World's Only - Dry Aged Slow Smoked Meats Degustation