Celebrate Western Australia's transition to sustainable transport by joining the official World EV Day muster at The Camfield, Perth.
About this event
World EV Day 2021
The global celebration of Electric Vehicles for all those who own, are looking for or dream about an EV and how they can participate in the transition to Zero Emission Transport.
After the enormous success of the inaugural World EV Day, ABB continues its headline partnership with sustainability media agency, Green.TV, for the 2021 World EV Day, to be held on 9th September.
Arrive 10:00am-11:00am
Assembly at The Camfield PUBLIC Carpark - official photo at 11am.
Driver's Long Table Lunch Menu optional
Lunch open 11pm - 2pm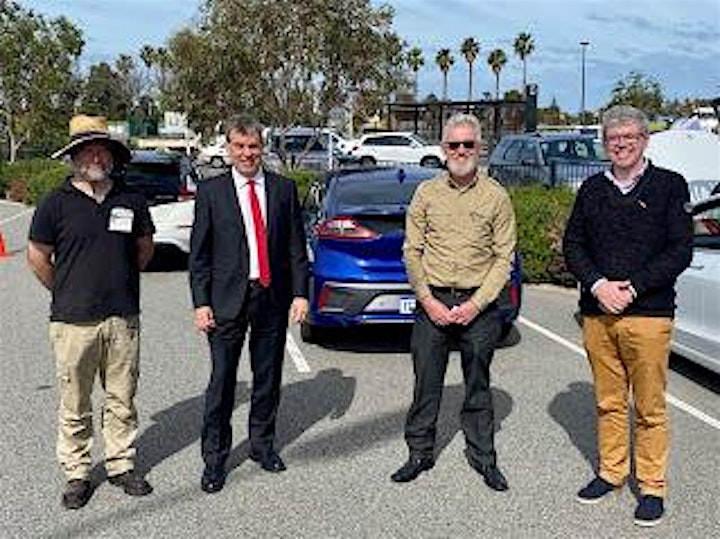 This year, education, accessibility and sustainability will be the headline themes for the 2021 World EV Day campaign. The day, continuing its work to deliver action will be focused on motivating more people to engage with e-mobility and to support sustainable transport solutions for all.
With 2021 also being the year that the global community comes together with COP26 - the 26th UN Climate Change Conference of the Parties - World EV Day will contribute to enhancing progress towards sustainable mobility and focus on decarbonization.