Description
You know how crippling it is when you just can't come to terms with a non-vegan world and explain to others why they should become vegan? In this talk, vegan psychogist Clare Mann will provide you with ways to deal with stress and anxiety and, coupled with key communication tools, help redirect your energy to become a powerful voice for veganism.

By the end of this workshop you will:
• Learn strategies to deal with the Grief of What You Know.
• Develop a technique to Manage Stress and Anxiety.
• Understand what you must do to Change your Mindset and Reality.
• Learn key principles for Communicating Veganism more effectively.
• Become more confident when speaking about Vegan Issues.

About the presenter - Clare Mann
Clare Mann is an Australian-based vegan psychologist, best-selling author and passionate animal advocate. She consults with clients all over the world to help address the personal and social challenges of being vegan and living in a non-vegan world.

She is the co-founder of the Vegan Voices Smartphone App, a free 30-day video training with tools and techniques to respond to typical communication challenges faced by vegans as well as resources to support the information they share. She is co-contributor to the Sydney Vegan Club 30-Day Vegan Challenge, the books Plant Powered Women and Everyday Vegans and regular contributor to numerous vegan magazines. She provides face to face and online skills training to help vegans and animal advocates communicate more effectively and animal welfare organisations collaborate for increased effectiveness.

Links to explore:
http://veganpsychologist.com
http://vegan-voices.com
Facebook: https://www.facebook.com/veganpsychologistclaremann/?fref=ts
Instagram: https://www.instagram.com/veganvoicesapp/
YouTube: https://www.youtube.com/channel/UCOhwfncw15XBXtxjM7MHRiA

Supper:
Your ticket for this event includes supper (tea, fruit, biscuits) after the talk.
Queries: kjstaton@icloud.com

* Please note that tickets for MVC events may not be refunded or transferred to another date. You may however give your ticket to a friend.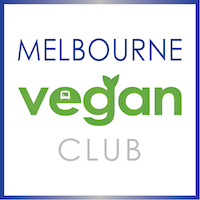 >> FB event page <<

>> Follow MVC on FB <<

>> Subscribe to MVC newsletter <<