Description
Have you ever felt that 'power', as accepted by current society, does not fit with your personality? Have you had people perceive you as 'soft' because of your nurturing, compassionate and forgiving nature? Have you been in situations where you don't know whether to stop and reflect (pull) or maintain resilience and continue (push)?
You may come across these situations and wonder what power means to you. More importantly, how can you maintain authenticity and at the same time be powerful in your own way?
In this workshop, StoryArtist and Power Cards Creator Wesa Chau showcases her talent in creating the Power Cards and shares her PowerStory: the journey to find her own personal power. Together with Christine Yeung, Organisational Psychologist and Founder of Beyond Story, we facilitate discussions and guide you through interactive activities:
- To explore the notion of power and broaden your views and understanding of what power is by discussing traditional vs new ways of defining power.

- To understand your own authentic power through using the Power Cards
On the day: We will welcome you at 5:30 pm for networking with drinks and snacks provided, workshop starts at 6pm.
What is Power Cards?
It takes power to influence and empower people to bring together a cohesive society. Power is an energy and to maintain it requires awareness and skills. Tune into it, work with it and it will work for you.
This beautiful deck of Power Cards was created as a tool to help you embrace your authentic power and improve your relationship to power. You can choose a card for everyday guidance or use the cards in workshops or for coaching purposes.
*Special offer: You will receive a $10 off if you combine your ticket purchase with a set of Power Cards (originally valued at $34.95).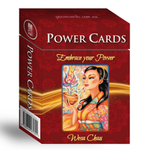 ---
About Wesa Chau, Creator of Power Cards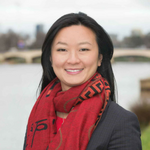 Wesa Chau is the creator of Power Cards. She has been a senior manager at a community organisation, business owner of her own consulting company Cultural Intelligence, founder of a student organisation Australian Federation of International Students, co-founder of Poliversity an organisation to increase cultural diversity in the Australian Labor Party (ALP) and was a candidate in the Australian Federal Election for the ALP in 2013. She has been elected and appointed to many different Board positions since she was 24.

Her work is recognised through a number of prestigious awards, being named Young Victorian of the Year 2010, the inductee into the Victorian Women's Honour Roll in 2012 and more recently a finalist for Agenda Setter of the Year 2016.
Aside from leadership and change management, Wesa has strong connections to Chinese philosophy, this interest in philosophy has led her to learn and practice sound meditation for more than a decade. Her Chinese name Wai Sum 慧 心 has many levels of meaning in the Chinese language, it can mean an intellectual heart, a wise heart and at the deepest level, it refers to an enlightened heart. It is also a term that is used in Buddhism to denote a heart that is able to understand the wisdom of the Buddha.
More information: powercards.com.au
---
About Christine Yeung, Organsational Psychologist and Founder of Beyond Story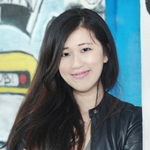 Christine is passionate in capturing beauty in others, nurturing potentials and holding a space for people to grow through a journey of self-discovery, one heart one step at a time.
She is a qualified psychologist who has a decade of experiences in working with various organisations including private, not-for-profit and government departments. She brings a wealth of knowledge in coaching, designing and implementing sustainable people solutions which aim to accelerate organisations' performance and most importantly to develop healthier, happier and fairer Australian workplaces.
She is a mentor to many young people and has inspired many in a myriad of ways. She is an insightful speaker at universities, community and professional panel events. She regularly speaks to share her insights in psychology to support the development of strengths and capabilities in individuals.
Through connecting many individuals at deeper levels through coaching and mentoring, she becomes a firm believer in the power of human beings that each of us has the magical key to discover our own unique strengths.


---
About our workshop
Our workshops are co-designed by psychologists, learning and development professionals and StoryArtists. Workshop's materials are supported by an evidence-based approach to psychology. Apart from engaging you directly in the creative art process, our workshops also include a mix of interactive group activities, reflection and discussions in order to cultivate the most supportive environment and maximise workshop experiences.
For more details about the workshop, please visit: http://www.beyondstory.com.au/what-we-do