Description
WORKSHOP | IP for Fashion Supply Chains
Join us for a workshop with Phillips Ormonde Fitzpatrick (POF) as part of this year's International Sourcing Expo. POF will take you through IP for Fashion and Textile Supply Chains, from import to export, outlining what you need to know in today's global fashion market.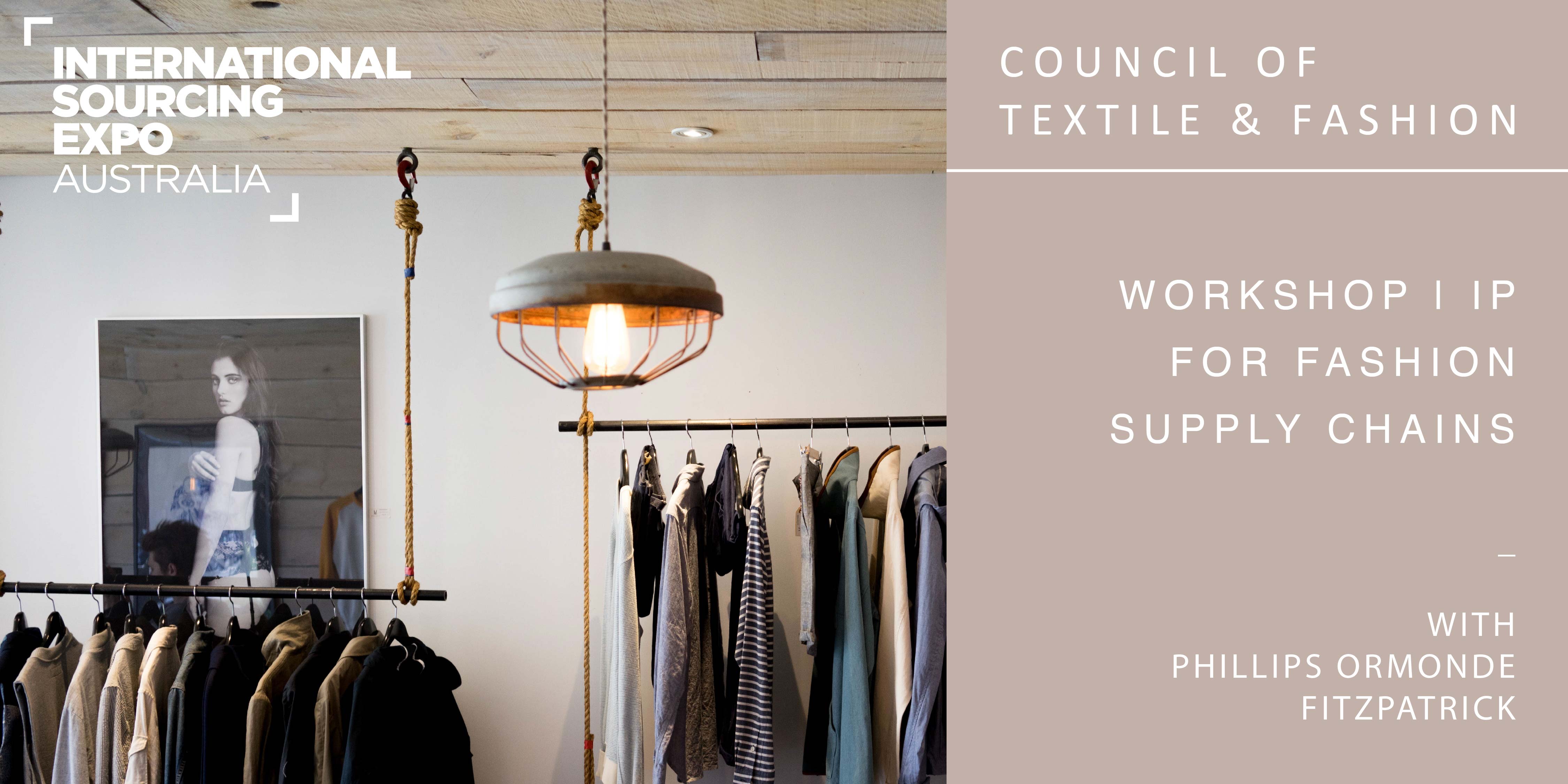 The Details:
WHEN | 10.00 am - 11.30am / 12.00pm on Thursday 17th November
WHERE | Melbourne Convention & Exhibition Centre as part of the International Sourcing Expo.
WHAT | 1.5-2 hour Seminar Session with Q&A
TRAINER | Run by Phillips Ormonde Fitzpatrick (POF)
TICKETS | $25 via Eventbrite


What to Expect:
Many exporters and importers don't realise the importance of Intellectual Property (IP) until it's too late. But IP such as trade marks, designs and copyright is crucial to most textile and fashion businesses.
This workshop will focus on the why, what, where and how to protect and enforce your IP including trade marks, copyright and designs and anti-counterfeiting measures. Learn about:
Why an IP strategy is crucial to your business;

What types of IP are relevant to your business;

Where you should protect your IP;

How to decrease the risk of infringing someone's IP and how to enforce your rights including working with Customs to stop counterfeiting.
---
Meet Phillips Ormonde Fitzpatrick:

Phillips Ormonde Fitzpatrick offers a comprehensive range of services to assist you in identifying, protecting, managing and enforcing your intellectual property (IP). We are one of a small number of Australian businesses whose core focus is IP, and who can provide the full range of legal services associated with IP from conception to enforcement. The team adopts a client-focused approach, tailored to meet your individual objectives. We work closely with a number of clients in textiles and fashion, and advise on the protection of IP throughout the supply chain.
---
Register for the International Sourcing Expo 2016:


This workshop will be taking place as part of The International Sourcing Expo 2016. We are excited to once again be industry partners of event, kicking off from the 15-17th of November at the Melbourne Convention & Exhibition Centre. As Australia's major trade platform for international sourcing of fashion, apparel, textiles and accessories, the event provides an established face-to-face channel to access international suppliers, designs, products and services. To access the workshop space, you must be registered to visit the Expo, this is free and can be done HERE >>>
---