Multiple Dates
WORKSHOP // Hanging Out: create an illustrated wall hanging with artist Chr...
Description
For the April School Holidays at the Chinese Garden of Friendship, join Sydney artist Chris Yee for a special
series of free illustration workshops.
This workshop follows from Chris Yee's recent exhibition at the Gardens, Chris Yee: HI MEDUSA!, which presented twelve bespoke tapestries that took visitors to the Chinese Garden of Friendship during Lunar New Year 2019 on a
journey through the Gardens, discovering detailed, beautiful and humorous images at every turn.
In this workshop, small groups of participants will work with ink and marker pens to learn how to create their own motifs that reflect their interests and the imagery of the Gardens, working with templates and techniques to create their own take-home wall hanging.
For participants aged between 6-15 years, accompanied by a responsible adult.
Each workshop is free, and has all materials provided, with bookings online encouraged to ensure all participants get to complete their take-home artwork.
Artist Biography:
Chris Yee (b. 1989, Sydney) is an East Ryde (Sydney) based artist, illustrator and designer who specialises
in traditional "pen and paper" methodologies. Chris' main influences stem and vary from 90's post-
apocalyptic manga, rap and punk aesthetics. Through his imagery he constructs narratives ranging from
the humorous to the monstrous and macabre. Chris' solo exhibitions include Mad Love, 2015, Japan
Foundation, Sydney; Panorama, 2015, Kind Of- Gallery, Sydney; and has participated in group and
collaborative exhibitions including No Más (with Andrew Yee), 2018, Wedge Gallery, Sydney; SOFT, 2016,
Superchief Gallery, Los Angeles; and Goliath Ballroom (with James Jirat Patradoon), 2015, Goodspace,
Sydney. Outside his art practice, Chris is a designer who has produced work for some of Australia's best-
known brands, including VIVID Festival Sydney, Sony Australia, Samsung – Opera House, Vans, Red Bull
and Gelato Messina.
Chris Yee: HI MEDUSA! was commissioned by 4A Centre for Contemporary Asian Art, Sydney, Australia,
curated by Con Gerakaris, and produced for The Chinese Garden of Friendship, Darling Harbour for Lunar
New Year 2019.
Hanging Out workshops are presented by 4A Centre for Contemporary Asian Art in partnership with the Chinese Garden of Friendship and Darling Harbour. 4A's artist-led workshops throughout 2019 are supported by Create NSW's Audience Development Fund, a devolved funding program administered by Museums & Galleries of NSW on behalf of the NSW Government.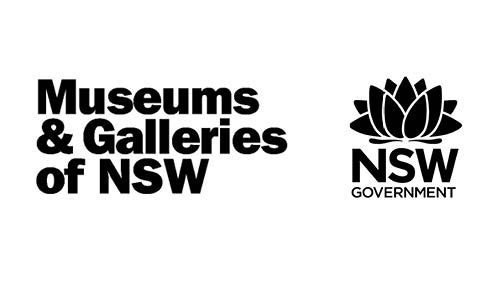 Organiser of WORKSHOP // Hanging Out: create an illustrated wall hanging with artist Chris Yee
4A Centre for Contemporary Asian Art fosters excellence and innovation in contemporary Asian and Australian culture through research, documentation, development, discussion and presentation of contemporary visual art.
We believe that Asian cultural thinking will have an important impact on the future. 4A's aim is to ensure contemporary visual art plays a central role in understanding the dynamic relationship between Australia and the Asia-Pacific region.
4A has a distinctive approach to addressing Australia's cultural diversity through a dynamic program including local and international exhibitions, public programs, workshops, seminars, symposiums and community activities. These have been recognised locally and internationally as having raised awareness of Asian-Australian art and culture and Australia's place in the Asia-Pacific region.