Workshop - Creating Characters with Anna Walker for Ages 8-12 years
Learn how to create illustrated characters with Anna Walker.
About this event
We regret to advise that, unfortunately our star attraction, author and illustrator Anna Walker, who is based in Victoria, is unwell and unable to appear via Zoom at the session. We sincerely apologise for this. The 2:00PM - 3:00PM sessions on Tuesday 11 January and Wednesday 12 January are now cancelled. A Zoom session with Anna Walker will be rescheduled for a later date and you will be given first preference to attend. We apologise for the short notice and inconvenience caused.
In Anna's absence State Library Education and Engagement staff will run a story reading and a series of Anna Walker's art and craft activities on Tuesday 11 January at 10.30AM - 11.30AM and on Wednesday 12 January at 10.30AM - 11.30AM. These sessions are targeted to younger people but you are very welcome to come along to the 10.30AM sessions.
Anna Walker, author and illustrator of Florette will be broadcast live into the State Library WA from her studio in Melbourne. Anna will explore the process of making characters in picture books. See live illustration demonstrations and make your own character to animate.
This workshop is held in conjunction with the exhibition and installation, Florette a Garden of Green, based on the book Florette by Anna Walker.
The exhibition Florette a Garden of Green is on at the State Library of Western Australia until Sunday 16 January 2022.
Suitable for ages 8 – 12 years
Parents and or caregivers must accompany children. Tickets required for children only.
Image caption: Florette (c) Anna Walker. Reproduced with permission of Penguin Random House and the artist.
Below: Anna Walker 's studio shelving. Reproduced courtesy of Anna Walker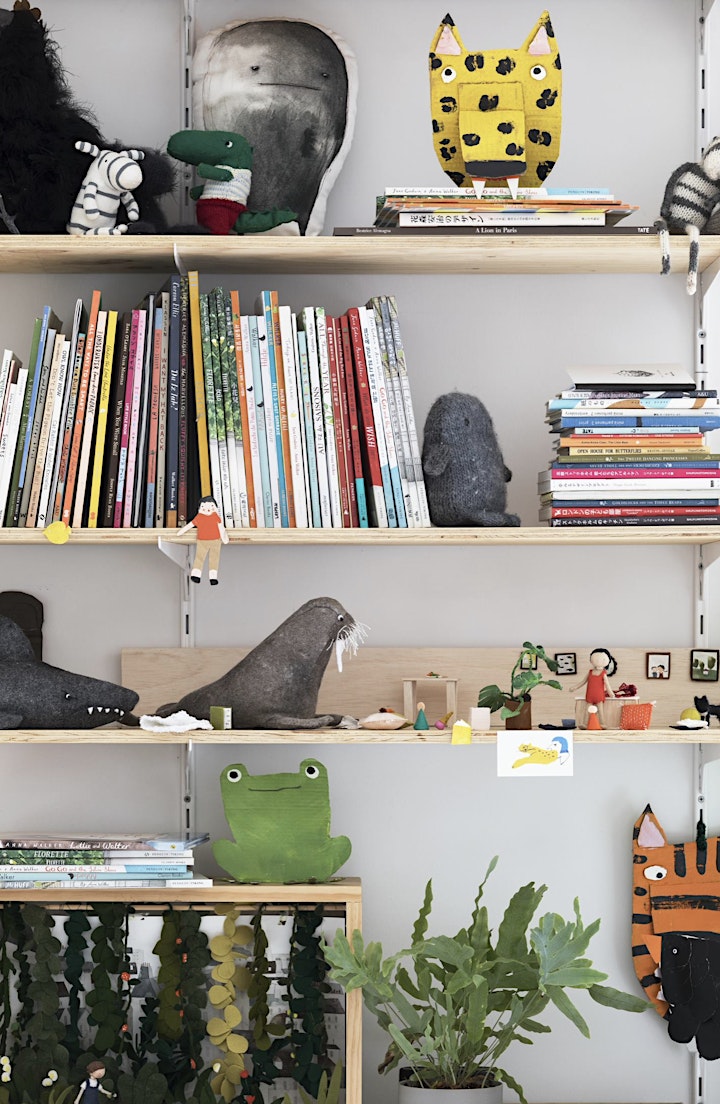 Organiser of Workshop - Creating Characters with Anna Walker for Ages 8-12 years