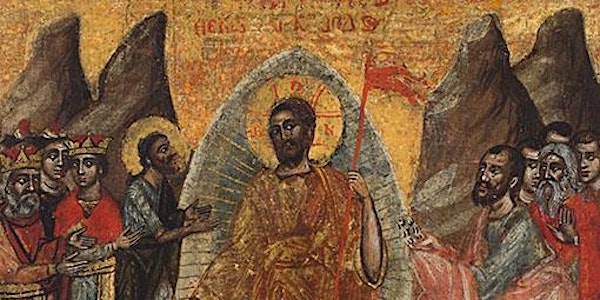 Works of Faith: New research on the icons in the University Art Collection
Location
Nicholson Museum
Manning Road
Camperdown, NSW 2006
Australia
Refund policy
Refunds up to 1 day before event
Description
Join us for an evening of champagne, pies and a lecture by Emeritus Professor Sasha Grishin.

Religious icons occupy a strange middle ground in art collections: they are both articles of faith and objects of art.

Within the Christian tradition, icons appeared from a very early date with commemorative, contemplative and liturgical functions and were conceived as a pathway between the terrestrial realm of the beholder and the celestial sphere in which the holy personages depicted on the icon dwelt as spiritual beings. This sacred iconography became encoded over the centuries and specific stylistic strategies were devised that enabled the faithful to enter the icon spiritually and liturgically. National and regional traditions of icon-painting developed, so that icons produced in northern Russia, Athos, Crete, Cyprus or Sicily have a distinctive stylistic language and iconographic peculiarities, which reflect the practical and spiritual needs of the people who used them. As well as being mirrors of the soul, icons are also mirrors of society and as social documents reflect the needs and aspirations of societies that made them and worshipped through them.

The University of Sydney holds a small, but distinguished collection of icons, which, for the first time, has been studied, analysed and interpreted within an art historical and theological context. Sasha Grishin in this illustrated lecture explores the tradition of icons and analyses some of the gems in the Sydney University collection. A collection which owes its origins to Sir Charles Nicholson.


Sasha Grishin AM is an Emeritus Professor at the Australian National University and works internationally as an art historian, art critic and curator. He studied at the universities of Melbourne, Moscow, London and Oxford and has served several terms as visiting scholar at Harvard University.

Image Credit: Icon; Anastasis [The Resurrection, Byzantine]; 16/17th century; Unknown; Europe; Donated by Sir Charles Nicholson, 1865. [UA1865.11]