Location
Webinar
Online livestream
Sales Have Ended
Registrations are closed
This webinar has now ended.
Description
From July 1, workplace manslaughter will be a jailable offence in Victoria.
WorkSafe is inviting you to a free webinar with a panel of WorkSafe experts, who will explain what the introduction of the new law means for employers and what you need to do to comply.
There will also be an opportunity for you to ask the panel your questions during the live session.
Panel members: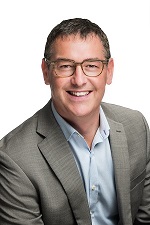 Rob Kelly (MC), Director Specialist Services, Health and Safety
As Director of Specialist Services, Rob currently leads teams of subject matter experts in the areas of Occupational Hygiene, Ergonomic & Human Factors, Engineering and High Risk Work licensing RTO auditing. Rob holds a Bachelor of Engineering (Civil) Hons, Diploma of Management and a Diploma of Government. He is a member of the Australia Institute of Company Directors.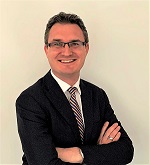 Gordon Cooper, Director Enforcement Group, WorkSafe Victoria
Gordon is primarily responsible for overseeing WorkSafe's criminal and civil enforcement, its coronial and administrative review functions, and its family support program. Before joining WorkSafe, Gordon was a director in the Specialised Enforcement & Advocacy Division at the ACCC, a senior associate in Thomson Geer's commercial litigation team, a senior solicitor to the Victorian Legal Services Board and Commissioner and Assistant Manager of its Regulatory Intervention team, and an Intelligence Manager and counsel assisting the NSW Crime Commission.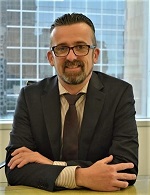 Adam Watson, Head of Operations and Emergency Management, Health and Safety
Adam has spent more than 14 years in investigations and leadership positions within WorkSafe.
In his current role as Head of Operations & Emergency Management, Adam plays a key role in the regulation of health and safety laws in Victoria. He leads a workforce of more than 190 employees to manage the delivery and administration of health and safety and return to work legislation and associated regulations within Victoria.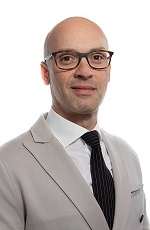 Dmitry Rozkin, Director Legislation, Policy and Information Services
Dmitry has been with WorkSafe since 2011, and currently leads the Legislation, Policy and Information Services Team. Dmitry holds a Bachelor of Laws and a Bachelor of Arts from the University of Melbourne and is an experienced criminal lawyer and prosecutor. Before joining WorkSafe, Dmitry was an associate to a County Court Judge, a prosecutor in the sexual offences unit at the Office of Public Prosecutions and a Principal Lawyer at Corrections Victoria.