Sales Have Ended
Ticket sales have ended
Thank you for choosing to invest in yourself and your people. We are looking forward to seeing you at the Workplace Engagement Seminar.
Sales Have Ended
Ticket sales have ended
Thank you for choosing to invest in yourself and your people. We are looking forward to seeing you at the Workplace Engagement Seminar.
Description
WORKPLACE ENGAGEMENT SEMINAR

It's important to recognise disengagement in the workplace, quantify the costs and solve the problem to create high performance and business growth.
Can you imagine working in an organisation where everyone is engaged, love what they do, and highly motivated for business growth? Where every meeting you go to, everyone knows how to openly communicate, collaborate and be accountable. A business where everyone knows exactly what they do and why they do it.
In this hands-on workshop we will show you how to:
Learn to recognise the difference between engagement and disengagement

Gain the tools to calculate the associated costs of disengagement in a workplace or business

Learn the 6 steps to activate engagement to increase productivity and profit
Understanding the difference between engagement and disengagement, having the ability to calculate the related costs and being armed with the proven 6 step group activation process will empower you to boost workplace engagement and leverage an engaged workforce to impact your bottom line.
This is for leaders of teams and businesses who wish to activate engagement and make a difference.
Our next Seminar will be held at STREAT. The venue, the Cromwell Manor gifted its use to STREAT for 50 years. Their collective dream is to train and support 365 disadvantaged young people each year. We love the vision and know you will too.
>> BONUS OFFER <<
Your ticket includes access to Your Greatest Strengths - Harrison Report*
This report helps individuals to fully understand their strengths, empowering them to leverage these capabilities to further their personal and professional growth.

*Upon purchase of your ticket, you will receive a link to complete your 25min smart questionnaire. If you choose to do so, we will provide you with your individual report at the seminar
About the presenter:
Bill McLellan is passionate about helping business owners and executives transform their lives and their teams to achieve great success. Following years of experience as a business director and executive manager, he delivers proven Business and Engagement Coaching for executives, leadership teams and partnerships which brings together the Engage & Grow program, Harrison Assessments and a wealth of industry knowledge in mining, energy, sustainability and leadership.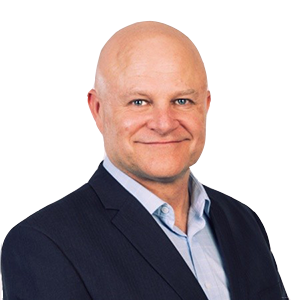 Bill McLellan
About Engage and Grow
Founded in 2012 by entrepreneur and world-leading engagement expert Richard Maloney, Engage & Grow has the vision to create a globally engaged workforce, one employee at a time.
Engage & Grow was born out of a passion for helping people thrive and we exist to reconnect employees. We are passionate about this because no matter what industry you are in, people are the most important asset to any organisation.
Engage & Grow was also founded on challenging the norm. We believe companies and leaders need to go beyond traditional training methods to truly engage with their employees.
Engage and Grow is now available in 80 countries and has truly become a global movement.
Organiser of Workplace Engagement Seminar
WhyQ2 are experienced executive and business coaches who empower personal, team and business performance.
We are passionate about coaching Business Owners, Executives, Managers and employees to build amazing sustainable enterprises that our people love working in, and our clients adore.
There are many benefits of Executive and Business Coaching including:
"Personal Performance Strategic Leadership"​
Your personal trusted advisor and confidante providing a safe environment to test ideas, to develop the skills you need to build a thriving and sustainable business. Investing your time on the things that matter in your business and personal life and fulfilling your purpose.
"Team Performance"​
Build high performing teams of talented and engaged employees that love their work and contribute to their team's success and the team's contribution to the success of the enterprise.
"Enterprise Performance"​
Design a vivid mission and vision supported by goals and strategy to amplify the purpose of the enterprise.