Working with schools and other professionals to support inclusion
Event Information
Location
Plumtree
Yabsley Avenue
Jarvie Park
Marrickville, NSW 2204
Australia
Description
We all want our children to have a successful learning and social experience at school. There is a lot we can do as parents to help the school and other specialist supports, to work in partnership to achieve this.
In this workshop, Dr Jackson will share practical strategies to help your child have a successful time at school. Dr Bob Jackson will discuss:
- Your role in making sure that meetings with the school focus on ways to maximise inclusion
- Tips on building a relationship with your classroom teacher
- Tips on supporting the class teacher and school to create inclusive environments.

Dr Bob Jackson is Managing Director of Include and has been working in the field of education for decades.
For more information: http://www.include.com.au/
Please Note- This workshop is not an introduction to inclusion of children with disability or developmental delay in schools. Parents attending will need to come equipped with a good understanding of the benefits of inclusion.
If you are interested to know how inclusion benefits your child, please visit the Family Advocacy website or speak to your key worker.

This workshop is aimed for parents of children with disabilities who are currently in school or getting ready for school.
Child-Minding not offered during this/these session/s. Please do not bring your child/children
See flyer
---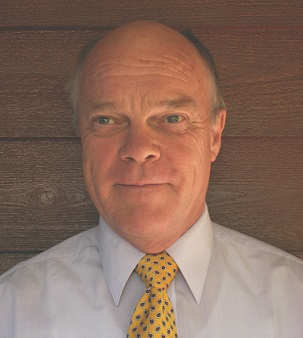 Dr Bob Jackson started in disability in the 1970s working as a psychologist, institution superintendent, service manager and Regional Director with the WA State Disability Services. From 1990 to 2003 he was at Edith Cowan University in the Centre for Disability Research and Development, where he was Director from 1998 and Associate Professor of Education from 2000. This Centre ran a Commonwealth funded Supported Employment Program and a research project on early intervention for children with autism, working with families to teach reading from age 2.
From 1995, Dr Jackson has been closely involved with school inclusion, advising families, teachers, schools and education systems on the rationale and practicalities of inclusion. This work has included a very extensive review of the literature on inclusion as well as presentations in all states to parents and teachers. He has also been involved teaching and disseminating the work of Dr Wolfensberger since the 1980's and was a foundation member of the Australian and NZ SRV group. All through his career Bob has worked directly with families of children with disabilities in their efforts to achieve an ordinary life for their sons and daughters.
Currently Dr Jackson is working as a private consultant in disability and education, on research at Curtin University and teaching at 3 Universities in Perth to undergraduate and post graduate students in teaching and disability.
He has recently co-founded a national advocacy company 'Australian Alliance for Inclusive Education' (www.allmeansall.org.au) to provide resources for families and teachers wanting support for inclusion in education.
Bob is married with 3 grown children and lives in the hills east of Perth.
Website: www.include.com.au
Date and Time
Location
Plumtree
Yabsley Avenue
Jarvie Park
Marrickville, NSW 2204
Australia