Location
Sydney CBD (Cliftons Sydney)
Level 13
60 Margaret St
Sydney, NSW 2000
Australia
Description
A BONUS FOR EACH PARTICIPANT!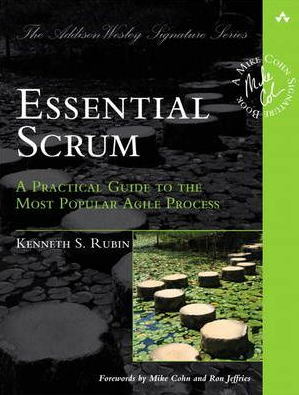 Each participant in this course will receive a copy of Kenny Rubin's best-selling book, Essential Scrum: A Practical Guide to the Most Popular Agile Process.
In this book, Kenny Rubin illuminates the values, principles, and practices of Scrum, and describes flexible, proven approaches that can help you implement it far more effectively.
Secure your place at this course and your copy by booking now!
BRIEF
Working on a Scrum Team is a hands-on, discussion-oriented, two-day training course that weaves together three core topics areas:
The foundation of agile and Scrum,

How to write good user stories

How to estimate and plan your work as a team
This course is intended to provide a comprehensive emersion into what is needed to be a productive member of a Scrum team.
ABOUT THE COURSE
This two-day course covers a broad range of topics that are essential for people who will be working on a Scrum team. It features
a well-balanced mix of lecture, small-group discussion and hands-on exercises.
The content is based on Rubin's best-selling book Essential Scrum: A Practical Guide to the Most Popular Agile Process. The book and the Working on a Scrum Team course both use the new
Visual AGILExicon™
(pronounced Visual Agile Lexicon), which is a 3D visual language for describing and communicating core agile and Scrum concepts in a graphically rich and visually appealing manner. The use of the Visual AGILExicon in the training materials provides a unique and highly visual way for people to understand and retain core agile and Scrum concepts.
WHAT YOU WILL LEARN
This course will include the following topics:
Core agile principles

A complete description of the Scrum framework

The different roles on a Scrum team

A comprehensive discussion of agile planning

How to write good user stories

How to estimate the size of user stories

Proven techniques for prioritizing the product backlog

How to perform sprint planning

How to track and report progress
WHO SHOULD ATTEND?
Anyone involved in a Scrum project (Product Owners, ScrumMasters, members of the development team) will benefit from attending this course, including:
Programmers

Testers

Analysts

Project Managers

Functional-area Managers
To further enhance the experience, organizations should consider having entire teams attend so that all members will share a common set of concepts and common vocabulary for discussing these concepts as they begin to apply them to develop products.
ABOUT THE INSTRUCTOR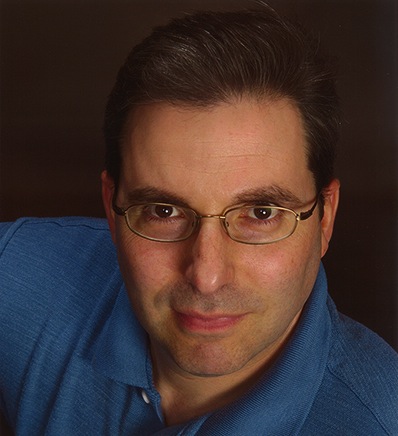 Kenny Rubin is Managing Principal at
Innolution
, LLC, an agile training and coaching company that helps organizations develop products in an effective and sensible way.
A Certified Scrum Trainer, Kenny has trained over 18,000 people on agile and Scrum, Smalltalk development, managing object-oriented projects, and transition management.
He has coached over 200 companies, ranging from start-ups to Fortune 10's.
Kenny was the first Managing Director of the World Wide
Scrum Alliance
, a non-profit organization focused on the successful adoption of Scrum.
He is the author of the best-selling book,
Essential Scrum: A Practical Guide to the Most Popular Agile Process
.
In addition to this book, Kenny is also the co-author of the book succeeding with Objects: Decision Frameworks for Project Management published in 1995.
He received his BS in Information and Computer Science from the Georgia Institute of Technology and his MS in Computer Science from Stanford University.
Kenny's background is rooted in the object-oriented technology community.
He started as a Smalltalk developer on a NASA-funded project back in 1985 and developed the first blackboard expert system outside of LISP.
In 1988 he was fortunate to join ParcPlace Systems, a start-up company formed as a Xerox PARC spin-off, whose charter was to generate object-oriented technology out of the research labs for worldwide release.
As a Smalltalk development consultant with many different organizations in the late 1980s and throughout the 1990s, Kenny was an early adopter of agile practices.
His first use of Scrum was in 2000 for developing bioinformatics software.
In the course of his career, Kenny has held many roles, including such successful stints as a Scrum Product Owner, ScrumMaster, and member of development teams.
In addition, he has held executive management roles such as CEO, COO, VP of Engineering, VP of Product Management, and VP of Professional Services.
He has also overseen the development of five commercial software product suites, generating over $200M in aggregate revenue.
In addition, he has been directly involved in raising over $150M in venture capital funding and assisted in taking two companies public on the NASDAQ.
His multifaceted background gives Kenny the ability to understand (and explain) Scrum and its implications equally well from multiple perspectives right from the development team to the executive board.