Working for the World - The Evolution of Australian Volunteers Internationa...
Description
Book launch with the support of The University of Melbourne


You are cordially invited to attend the book launch of:
Working for the World -
The evolution of Australian Volunteers International
on Thursday, 14 March 2019 at 6:15pm

Special guest:
Professor the Hon Gareth Evans AC QC
Chancellor, Australian National University

Master of Ceremonies:
Professor Vedi Hadiz
Director of Asian Studies, Asia Institute
Assistant Deputy-Vice Chancellor International (Indonesia)


---
About the Author: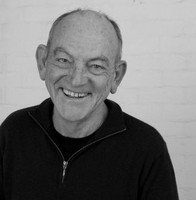 Peter Britton was on the staff of the Overseas Service Bureau (Australian Volunteers International) for 32 years from 1984, serving for most of that time in its Executive Team. In 1983-84, as a volunteer in Jakarta, he edited a prestigious social science journal, building on both his academic writing and community activism especially in development education.
Peter's earlier background in political science and history is represented in journal articles and book chapters since the 1970s.
Google map for Sidney Myer Asia Centre @ The University of Melbourne, Swanston Strreet, Melbourne