Description
For facilitators, coaches, trainers, etc or those wishing to run future workshops. Learn how to design a workshop, create content, create workbooks, and present to groups.
Strictly limited seating to ensure high value for each and every participant.
Who is this workshop for?
Current facilitators, coaches, and trainers who would like to bring more structure to their course development (face to face or online) at an introductory level

FUTURE facilitators, coaches, and trainers who are interested in running small, intimate workshops, to those wishing to present to larger groups

Those who would love to run workshops at Orana House but are unsure HOW

People who are interested is sharing their knowledge with others

Those wonderful people who are drawn to helping others

The structure and process you will learn can be used for face to face workshops and training as well as webinars, online courses, even YouTube training videos.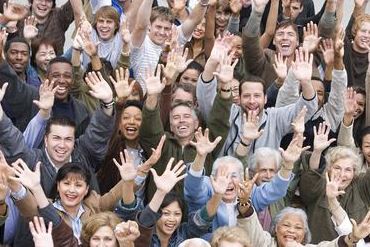 Who is this workshop NOT for?
Anyone who has high level training in training unless you wish to reconnect with the basics

Anyone NOT willing to put in the work - as trainers, facilitators, coaches, we work hard!
What will you learn?
How to structure a course or workshop that addresses the needs of your participants

How to address provided core outcomes

It's NOT about what you want to teach, it's about what your participants want to learn!

How to create plans for full programs down to single sessions

Introductory presentation skills

How to deliver your content to varying audiences

What resources and tools required
You will leave this 4 hour workshop will tools and structures you can use right now to develop and present workshops and courses. For those requiring a further unpack or a deeper dive into the subjects and those wishing to travel further into their journey into marketing, sales, stage presence, learning styles, audience read, etc, options are available which will be discussed at the end of the workshop if time permits.
About your Work-shopping Workshops Facilitator:
You may be wondering "Who the hell are you?" and "What have you done?" FANTASTIC questions, thank you for asking! I am a trainer, facilitator and coach with several years experience. I am about to toot the hell out of my own horn to give you the certainty that I can assist you -
Qualified Trainer - Cert IV Workplace Training and Assessment

Assessment feedback – "Your training videos should be used to show student how to present."

Professional Coach

Owner of Karen Mctackett Coaching Services

Associate Member of the International Coaching Guild

Created and delivered "Return to Work Skills" 8 week/20 hour Workshop for ORANA House and EACH Disability Services

Workplace Training Induction of over 150 staff across telco, marketing, sales, and customer service campaigns

5+ years experience in Learning and Development as Trainer

Trained 3 Trainers (Stellar)

Trained Contact Centre Operation Manager (OCIS Australia)

Facilitated several programs, product launches, change management, and projects (OCIS Australia and Stellar)

Created and delivered high profile Online Employment Advertising team training (OCIS Australia)

Created, Delivered, and assessed 2IC 6 week work-based pathway training program (OCIS Australia)

Completed 1 on 1 Skills Coaching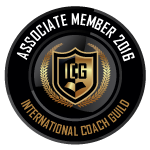 Testimonials:
"You don't just learn to get a job you learn how to get a fullfilled [sic.] life." – William (Return to Work Skills)
"My thanks to you for your guidance and direction over the past 6 weeks. You have provided me with the focus and advice to tackle tasks requiring completion. When I began coaching sessions with Karen, I found myself in a rut and unmotivated, finding tasks overwhelming. Karen with her positive approach guided me through the process to tackle and in fact transform my thinking." – Emil (Coaching)
"Easy going, comfortable environment. Easy to understand and approachable when needing clarification. It was great. Karen was amazing. I thoroughly enjoyed my training." Skye (OCIS Induction)
"It was a relaxed environment without any pressure which made it easier to learn.... Karen was excellent and the session was extremely well planned and interactive." – Patricia (Marketing training – Cert IV assessment)
Terms and Conditions:
Minimal numbers are required to enusre costs are covered including location hire and resources
In the event of minimal numbers not being being reached, all enrolled participants will be notified at least 24 hours prior to the workshop if the event will be canceled
Refund policy: Refund will be provided in full in the case of cancellations. Refunds will be provided in full where a participant cancels their enrolment at least 24 hours prior to the workshop. Please be aware that due to payment of venue fees and prodcution of resources, refunds cannot be provided to those who withdraw from the event less than 24 hours prior to commencement or who do not attend on the day.