Event Information
Location
South Perth Library Function Room
Cnr Sandgate Street and South Terrace
South Perth, WA 6151
Australia
Enjoy a glass of wine while you listen to Michael Trant discuss his latest book "Wild Dogs"
About this event
Please note, this event has been planned in line with current COVID-19 restrictions. To maintain the safety of our patrons last minute changes, postponements or cancellations may be required.
If there are limits placed on venue capacity those with second, third or fourth round tickets may not be able to attend.
Your flexibility, understanding and cooperation are appreciated.
About the Author:
Michael Trant is a WA country boy just beginning his new life as an author, following a wide range of careers from marine draftsman to farmer, and pastoralist to FIFO pot-washer. Michael is now based in Perth, having grown up on the family farm at Eneabba, before moving to Geraldton then out to Yalgoo. His novel Wild Dogs was inspired by his time on Gabyon Station, and he highly recommends a visit for those curious about life on a sheep station.
When he's not writing, Michael can be found plucking away at his guitar in attempts to replicate his idol Tommy Emmanuel, or swearing at his beloved Fremantle Dockers.
He still travels to Three Springs to drive tractors 'just to keep my hand in,' but despite the advent of autosteer machines, refrains from taking the laptop to write, as that would not end well for power poles, fences or trees.
About the Book:
Wild Dogs is a page-turning action thriller set in the WA outback, introducing Australia's answer to Jack Reacher.
In the drought-ridden rangelands of Western Australia, Gabe Ahern makes his living trapping wild dogs for local station owners.
Still coming to terms with his wife's death – and the part he played in it – the old bushman leads a solitary life. Until one morning, when he rescues a young Afghan man, Amin, from certain execution.
Now, with a gang of people smugglers on his tail and the lives of Amin's family on the line, Gabe is drawn into a ruthless game of cat and mouse. His main opponent is Chase Fowler, a kangaroo hunter with bush skills as wily and sharp as his own.
As the old dogger and roo-shooter go head to head, Gabe will need all his cunning to come out of this alive…
'Wild Dogs is a just-one-more-chapter thriller that kept me up long after lights out.' Jack Heath
About Words with Wine:
Enjoy a glass of wine while listening to a published author speak about their work and read an excerpt or two. Most authors will share some information about their writing process, how and why they came to write their featured prose or poetry and they may share some interesting or entertaining related trivia. This event series is designed to spotlight a blend of established and emerging authors.
Doors open at 6.15pm
Book sales and signing available on the night.
Parking available outside the library, in the lower carpark off South Tce and along Sandgate St and South Tce.
In the interests of more sustainable living please BYO mug &/or water bottle.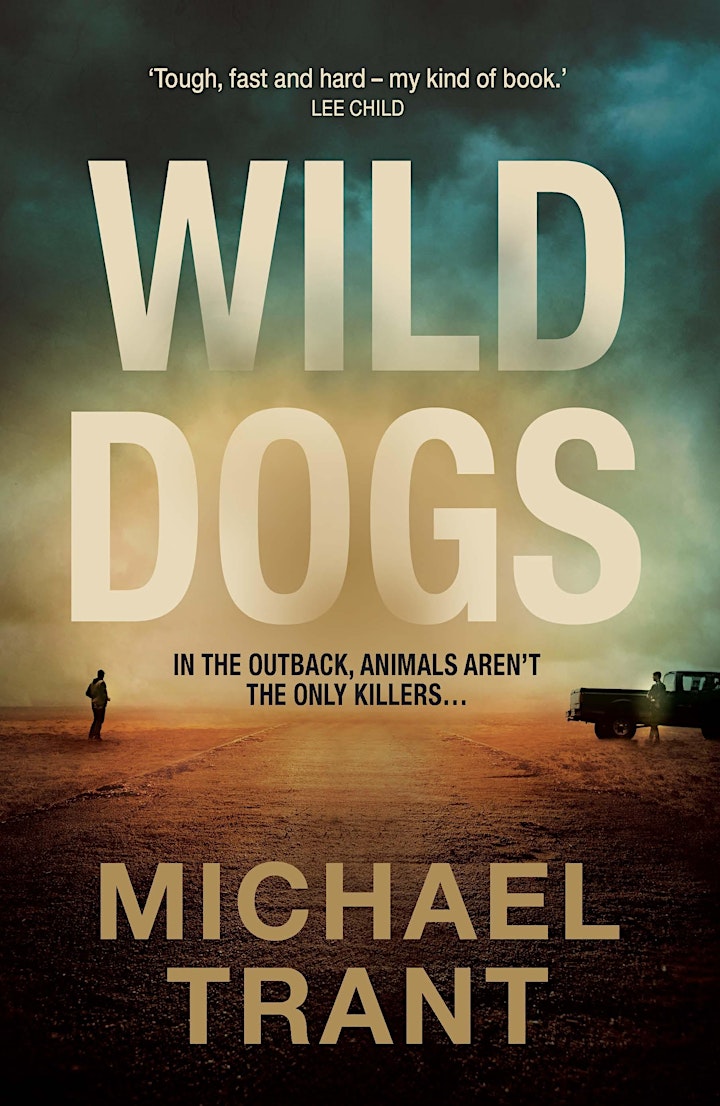 Date and time
Location
South Perth Library Function Room
Cnr Sandgate Street and South Terrace
South Perth, WA 6151
Australia