Words on the Waves Main Program - Day passes
About this event
Words on the Waves Festival launches on the Long Weekend in June on the Central Coast. The festival will celebrate writing, literature, and Australia's cultural and environmental future.
On Saturday and Sunday (12th & 13th of June), there will be two days of festival events featuring in-conversation events and panels. Additional external events will also be held and ticketed separately. The first 50 people to buy a Saturday and a Sunday pass can use the discount code Weekend to get a 15% discount.
Local independent bookseller, The Book Store, will be on-site running the festival book shop, and books from all authors will be available to purchase for signing after the event.
Saturday Program - 9:45am - 5:30pm
Welcome to Country and Opening Address with Aunty Di O'Brien
A Repurposed Life: With Ronni Kahn
OzHarvest founder Ronni Kahn has been described as a "one-woman freight train for the force of good." From a childhood living under apartheid in South Africa, to a socialist commune in Israel and eventually, to the homeless shelters of Sydney where she started a food waste revolution, this is a story that has to be heard to be believed.
On Truth, Brains, Money & more: With Malcolm Knox, Rick Morton and Bri Lee
Who gets to decide who is smart? Why do some people have money, while others go hungry? And what is truth, if it can be so easily distorted? As a society, we are increasingly grappling with these defining ideas, and these authors have gone further than most in dissecting them. Please join us for what promises to be a lively and incisive discussion.
The Climate Changemakers: With Professor Tim Flannery and Daisy Jeffrey
Professor Tim Flannery is a familiar name when it comes to climate science and environmental activism in Australia. Daisy Jeffrey is a student activist who organised the school climate strikes in Sydney and who has recently published On Hope. In this exciting pairing, the new and established guard table their visions for a climate cure and a future brimful of hope.
A Rollicking History: With Garry Linnell, David Hunt and Amanda Laugesen
Bringing the past to beautiful and bloody life on the page, these authors give a vivid voice to history. Whether that be the colourful backstory of Australian bad language; the mythical figure of Captain Moonlite; or the true but definitely unauthorised history of our land girt by sea; travel in time with us.
Love, Families and other Catastrophes: With Emily Maguire, Nardi Simpson and Vivian Pham
From the myth-laden streets of Cabramatta to the fictional town of Darnmoor, a hoarder's home in Leichhardt and beyond, these stories share the glowing but tangled threads of love, family, memory, community and living life on the periphery. Full of heart, warmth, and human truth, please sit in to hear more about the incredible books from Emily Maguire (Love Objects), Nardi Simpson (Song of the Crocodile) and Vivian Pham (The Coconut Children).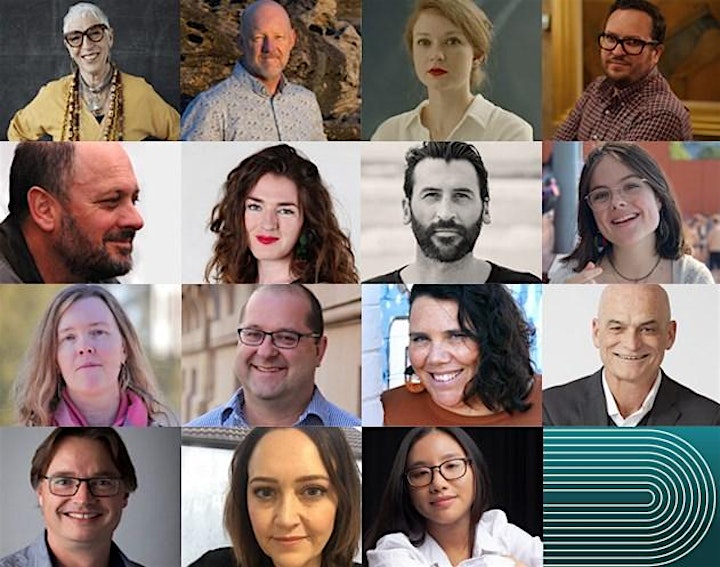 Sunday Program - 9:15am - 4:00pm
Welcome to Country and Housekeeping
Past Histories, Present Fictions: With Tea Cooper, Nikki Gemmell and Julie Janson
No longer will the forgotten women of history stay silent in the margins. Now more than ever, we ache for their voices, stories and perspectives; and through the lens of fiction, they are finally being heard. Roving from the Darug nation at first contact (Benevelonce) to the Hunter Valley (The Cartographer's Secret) and a shipwreck on the Sydney coast (The Ripping Tree), these mesmerising novels let us encounter unforgettable heroines and untold stories that while fictional, feel truer than fact.
Growing Up...(in the Age of Terror): With Randa Abdel-Fattah, Michael Mohammad Amad and Rawah Arja
Since 9/11, a generation has only known a time with terrorism being front-page news. And for those coming from Muslim backgrounds, this experience and the scrutiny it entails is further heightened. Our authors all work with teens who grew up post-9/11, and who often lack positive representation, and all authors harness literature to shift this for the better. On this panel, we will explore this phenomenon and listen in on stories that shine a light on a diverse and dynamic community.
Mindfulness That Matters: With Amal Awad, Shannon Harvey and Rick Morton
Whether you are a sceptic or a believer, you cannot deny that mindfulness is having its moment. But what is it, and how do we get it? Is it a consumer hoax or at the very heart of being human? These three authors bravely stepped aboard the magic carpet in search of truth, love… and themselves.
Better the Devil You Know: With Anna Downes, Candice Fox and Sulari Gentill
Australian crime thrillers are flying off the shelves, daubed with exciting descriptors such as 'red dirt crime', 'locked room thrillers', 'urban noir' and more. But what defines our homegrown crime novels, and why are they enjoying such a boom? Our panel come not only come from very different childhoods – from Sheffield, England to Sri Lanka and Zambia through to Western Sydney – but have penned very different books, each a riff on the page-turners we love. An intimate chat about all things crime fiction.
We aim to be a COVID-19 safe event. Please stay home if you're feeling unwell. The festival organisers reserve the right to cancel the event due to unforeseen circumstances, including COVID-19 NSW restrictions/lockdowns.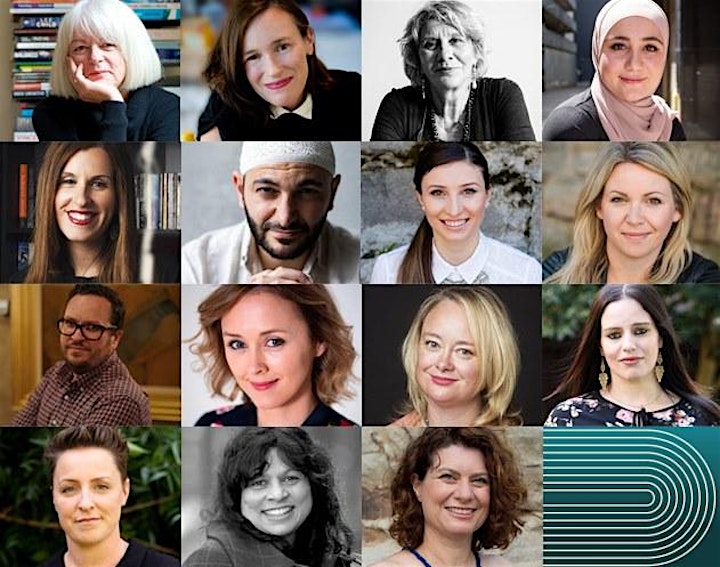 Saturday Speakers
Ronni Kahn
Ronni Kahn is a South-African-born Australian social entrepreneur and founder of food rescue charity OzHarvest. She is an advocate, lobbyist and activist renowned for disrupting the food waste landscape in Australia. She appears regularly in national media, serves in an advisory capacity to government and is an international keynote speaker.
Lou Johnson
Lou Johnson is the Publishing Director of Murdoch Books. She has previously held senior roles across leading publishing houses, including Managing Director for Simon and Schuster and founding her own publishing start-up, before joining Murdoch Books in 2016.
Malcolm Knox
Malcolm Knox is the former literary editor and award-winning cricket writer of the Sydney Morning Herald, where he broke the Norma Khouri story, for which he won one of his three Walkley Awards. He is the highly acclaimed author of seven novels and numerous works of non-fiction.
Bri Lee
Bri Lee is an award-winning author and freelance writer. Her first book, Eggshell Skull, won six major awards and was listed for several others. Her second book, an essay called Beauty, was released in 2019. Bri's latest book is Who Gets to be Smart and is an examination of privilege, power, and knowledge. Her journalism, commentary, analysis, and arts criticism, has been published in The Saturday Paper, The Guardian Australia, Good Weekend and elsewhere.
Rick Morton
Rick Morton has been a journalist and writer for over 14 years. In 2019, Rick left The Australian, where he worked as the social affairs writer with a particular focus on social policy, and he is now a Senior Reporter for The Saturday Paper. Rick's latest book is My Year of Living Vulnerably.
Bridie Jabour
Bridie Jabour is opinion editor at Guardian Australia. She is the author of the novel The Way Things Should Be and a book of essays to be released in July, Trivial Grievances.
Tim Flannery
Tim Flanneryis a scientist, an explorer, a conservationist and a leading writer on climate change. He has held various academic positions and his books include the award-winning international bestseller The Weather Makers, Here on Earth and Atmosphere of Hope. Flannery was the 2007 Australian of the Year. He is currently chief councillor of the Climate Council.
Daisy Jeffrey
Daisy Jeffrey is a 17-year-old high school student and organiser in the school climate strikes, the most recent of which was one of the largest protests in Australian history, galvanising over 300,000 people to demand climate action. Daisy is also a fierce champion for gender equality. She lives in Sydney.
Tim Silverwood
Tim Silverwood is an award-winning environmentalist committed to reducing human impacts on the natural world. A keen surfer, Tim became alarmed at the risks plastic pollution posed to our oceans and wildlife, co-founding the not-for-profit organisation 'Take 3 for the Sea' in 2009.
David Hunt
David Hunt is the author of the bestselling and award-winning Girt: The Unauthorised History of Australia and True Girt. Girt Nation will be released later this year. David is also a children's book author, television presenter and podcaster, and has a birthmark that looks like Tasmania, only smaller and not as far south.
Amanda Laugesen
Amanda Laugesen is a historian and lexicographer, and is currently director of the Australian National Dictionary Centre at the ANU, and chief editor of the Australian National Dictionary: Australian Words and Their Origins. She is the author of a number of books in Australian and US history.
Garry Linnell
Garry Linnell, one of Australia's most experienced journalists, is the author of Moonlite and Buckley's Chance. A Walkley Award winner for best feature writing, he has been editor-in-chief of The Bulletin, editor of The Daily Telegraph and director of news and current affairs for the Nine Network.
Michael Bennett
Michael Bennett is a Sydney-based historian specialising in native title and the Aboriginal history of NSW. His book Pathfinders, examining the fascinating stories of Aboriginal trackers who worked for the police capturing bushrangers and finding people lost in the bush, was published by NewSouth in 2020.
Emily Maguire
Emily Maguire is the author of six novels, including the Stella Prize and Miles Franklin Award-shortlisted An Isolated Incident, and three non-fiction books. Her articles and essays on sex, feminism, culture and literature have been published widely. Emily works as a teacher and as a mentor to young and emerging writers and was the 2018/2019 Writer-in-Residence at the Charles Perkins Centre at the University of Sydney.
Vivian Pham
Vivian Pham is a Vietnamese-Australian fiction writer, closet poet, amateur screenwriter, university student and hopeful dropout if any of the aforementioned ventures take flight. Her father was a Vietnamese boat refugee, and she grew up loving stories because she knew there was one inside of him. In 2018 and 2019, Vivian attended the International Congress of Youth Voices and shared a stage with incongruously successful writers and activists like Dave Eggers, Chimamanda Ngozi Adichie, Rep. John Lewis and Khaled Hosseini. It is her greatest hope to have an impact on political issues through her creative work.
Nardi Simpson
Nardi Simpson is a Yuwaalaraay writer, musician, composer and educator from North West NSW freshwater plains. A founding member of Indigenous folk duo Stiff Gins, Nardi has been performing nationally and internationally for 20 years. Her debut novel, Song of the Crocodile, was a 2018 winner of a black&write! writing fellowship.
Joy Lawn
Joy Lawn reviews for the Weekend Australian. She has judged the NSW Premier's and PM Literary Awards and is currently judging humour and crime writing. She blogs about literary fiction, YA and much more. Joy is fascinated by how authors and illustrators express ideas and images with truth and originality.

Sunday Speakers
Téa Cooper
Téa Cooper is an international award-winning Australian author of historical fiction. In a past life, she was a teacher, a journalist and a farmer. These days she haunts museums and indulges her passion for storytelling. She is the bestselling author of several novels, including The Naturalist's Daughter, The Woman in the Green Dress, The Girl in the Painting and The Cartographer's Secret.
Nikki Gemmell
Nikki Gemmell is the international bestselling author of thirteen novels, including The Bride Stripped Bare, and four works of non-fiction, most recently her memoir of her mother's death, After and in 2021, The Ripping Tree. Her books have been translated in 22 languages.
Julie Janson
Julie Janson's career as a playwright began when she wrote and directed plays in remote Australian Northern Territory Aboriginal communities. She is now a novelist and award-winning poet. Julie is a Burruberongal woman of Darug Aboriginal Nation. She is co-recipient of the Oodgeroo Noonuccal Poetry Prize, 2016 and winner of the Judith Wright Poetry Prize, 2019. Julie has ten produced plays, including two at Belvoir St Theatre. 'Benevolence' will be published internationally by Harper Collins in USA and UK in 2021.
Jane Singleton
Jane Singleton has enjoyed a long and distinguished career in broadcasting which has spanned public broadcasting and the commercial media in Australia (2GB, ABC and SBS). She has been a Walkley Award judge and federal vice president of the Australian Journalists Association. She is currently the CEO of the Australian Reproductive Health Alliance Canberra and a director of her own public affairs consultancy. She has recently published What Katie Did about the story of Katie Langloh Parker.
Rawah Arja
Rawah Arja is a writer and teacher from Western Sydney. Her writing has featured in Arab, Australian, Other, SBS Voices and at the Sydney Writer's Festival. She has received a fellowship from WestWords Varuna Emerging Writers' Residential Program, is a member of the Finishing School collective of women writers, and teaches creative writing at schools and workshops.
Randa Abdel-Fattah
Randa Abdel-Fattah is an internationally award-winning author and a human rights and anti-racism advocate. She worked as a litigation lawyer for almost 10 years and has published a number of books, her latest being Coming of Age in the War on Terror. She has been nominated for Sweden's 2019 Astrid Lindgren Award, the world's biggest children's and young adult literature award and is published and translated in over 20 countries.
Michael Mohammed Ahmad
Michael Mohammed Ahmad is the founding director of Sweatshop Literacy Movement and editor of the critically acclaimed anthology After Australia. Mohammed's debut novel, The Tribe won the 2015 Sydney Morning Herald Best Young Novelists of the Year Award. His second novel, The Lebs won the 2019 NSW Premier's Multicultural Literary Award and was shortlisted for the 2019 Miles Franklin Literary Award. Mohammed received his Doctorate of Creative Arts from Western Sydney University in 2017.
Sarah Ayoub
Sarah Ayoub is a freelance journalist based in Sydney, Australia. Her work has appeared in various print and online publications, including Marie-Claire, Madison, Cosmopolitan, House & Garden, Sunday Style, The Guardian, Cleo, Shop Til You Drop, Frankie, Yen, Girlfriend and more. She has taught Journalism at the University of Notre Dame and spoken at numerous industry events with the Emerging Writers' Festival, NSW Writers' Centre, the Walkley Foundation, Vibewire and more. She is the author of Hate Is Such a Strong Word and The Yearbook Committee and regularly runs writing workshops at Sydney high schools.
Amal Awad
Amal Awad is a journalist, author and screenwriter. She has contributed to ELLE, Frankie, Meanjin, Going Down Swinging, The Guardian and more. Amal has also produced and presented for ABC Radio National. She is the author of seven books, including three novels, one of which was published this year.
Shannon Harvey
Shannon Harvey is a multi-award-winning journalist, author and filmmaker. She previously worked as a TV, radio and online reporter for organisations such as the ABC and Fairfax. She's written two books, directed two feature documentaries, and is the recipient of the National Press Club of Australia's 'Health Journalist of The Year' award.
Rick Morton
Rick Morton has been a journalist and writer for over 14 years. In 2019, Rick left The Australian, where he worked as the social affairs writer with a particular focus on social policy, and he is now a Senior Reporter for the Saturday Paper. Rick's latest book is My Year of Living Vulnerably.
Brigid Delaney
Brigid Delaney is a senior writer for Guardian Australia. She has previously worked as a lawyer and journalist at the Sydney Morning Herald, the Telegraph (London), ninemsn and CNN. She is the author of Wellmania, This Restless Life and Wild Things.
Anna Downes
Anna Downes is a British-Australian author and actor. In 2009 she left the UK to go travelling, a trip that included a stint working as a live-in housekeeper on a remote French estate, where the seeds for The Safe Place were sown. Anna now lives on the Central Coast with her husband and two children.
Candice Fox
Hades, Candice Fox's first novel, won the Ned Kelly Award for best crime debut in 2014 from the Australian Crime Writers Association. The sequel, Eden, won the Ned Kelly Award for best crime novel in 2015, making Candice only the second author to win these accolades back to back. In 2015 Candice began collaborating with James Patterson. Their first novel together, Never Never, set in the vast Australian outback, was a huge bestseller in Australia and went straight to number one on the New York Times bestseller list in the US, and also to the top of the charts in the UK. Their later novels – Fifty Fifty, Liar Liar, Hush Hush and The Inn – have all been massive bestsellers across the world.
Sulari Gentill
Sulari Gentill is the author of the award-winning and bestselling Rowland Sinclair Mysteries, the Greek mythology adventure series The Hero Trilogy, and winner of the Best Crime award at the 2018 Ned Kelly Awards for Crossing the Lines.
Suzanne Leal
Suzanne Leal is the award-winning author of novels The Deceptions and The Teacher's Secret. A board member of BAD Sydney Crime Writers Festival and chair of the fiction and poetry panel for the Prime Minister's Literary Awards, she hosts Thursday Book Club, a relaxed book club connecting readers online.