Words After Dark: 'Who Gets To Be Smart' with Bri Lee
About this event
Antipodes Bookshop and Gallery invites you to an evening with Bri Lee, author of the new book Who Gets To Be Smart.
Bri Lee, best-selling and award-winning author of Eggshell Skull, asks Who gets to be smart? in this forensic and hard-hitting exploration of knowledge, power and privilege.
Interrogating the adage, 'knowledge is power', and calling institutional prejudice to account, Bri once again dives into her own privilege and presumptions to bring us the stark and confronting results. Far from offering any 'equality of opportunity', Australia's education system exacerbates social stratification. The questions Bri asks of politics and society have their answers laid bare in the responses to the Ramsay Centre for Western Civilisation, COVID-19, and the Black Lives Matter protests of 2020.
Wednesday, June 2 at 6pm
Drinks and nibbles provided
Free event, bookings essential – numbers strictly limited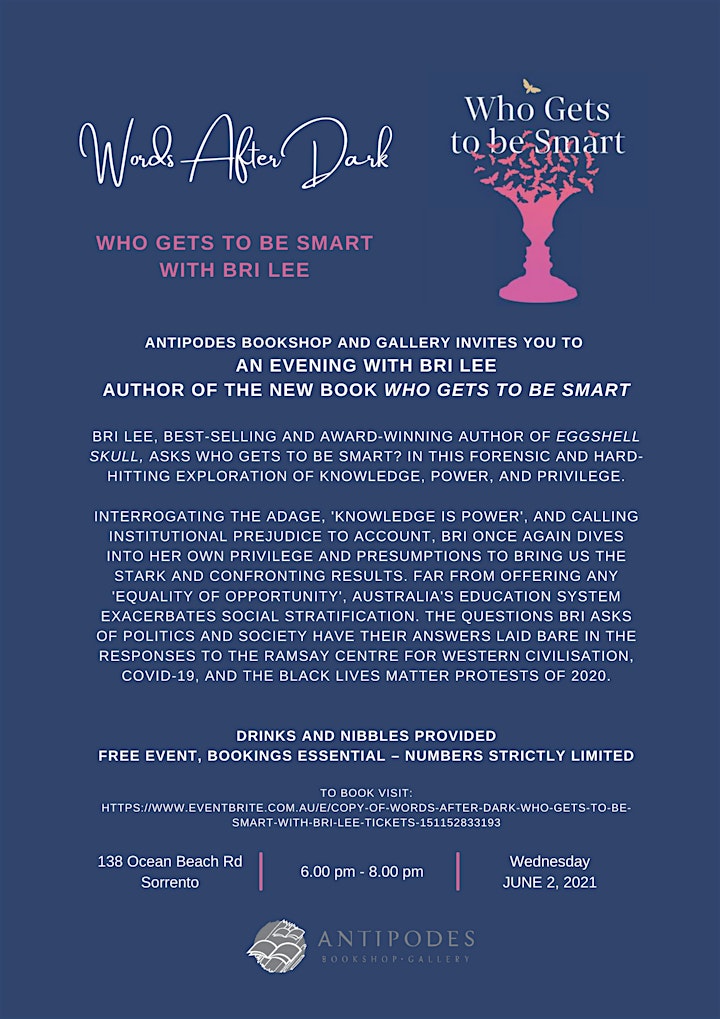 Organiser of Words After Dark - 'Who Gets To Be Smart' with Bri Lee