Words After Dark: 'When You Are Mine' with Michael Robotham
About this event
Antipodes Bookshop and Gallery invites you to an evening with Michael Robotham, author of the new book When You Are Mine.
For as long as we both shall live? A pulse-racing standalone thriller by the #1 bestselling author.
Philomena McCarthy has defied the odds and become a promising young officer with the Metropolitan Police despite being the daughter of a notorious London gangster. Called to the scene of a domestic assault one day, she rescues a bloodied young woman, Tempe Brown, the mistress of a decorated detective. The incident is hushed up, but Phil has unwittingly made a dangerous enemy with powerful friends.
This exhilarating thriller from the bestselling author - whose books have sold more than 6 million copies - is Michael Robotham's finest page-turner yet.
Thursday, July 15th at 6pm
Drinks and nibbles provided
Free event, bookings essential – numbers strictly limited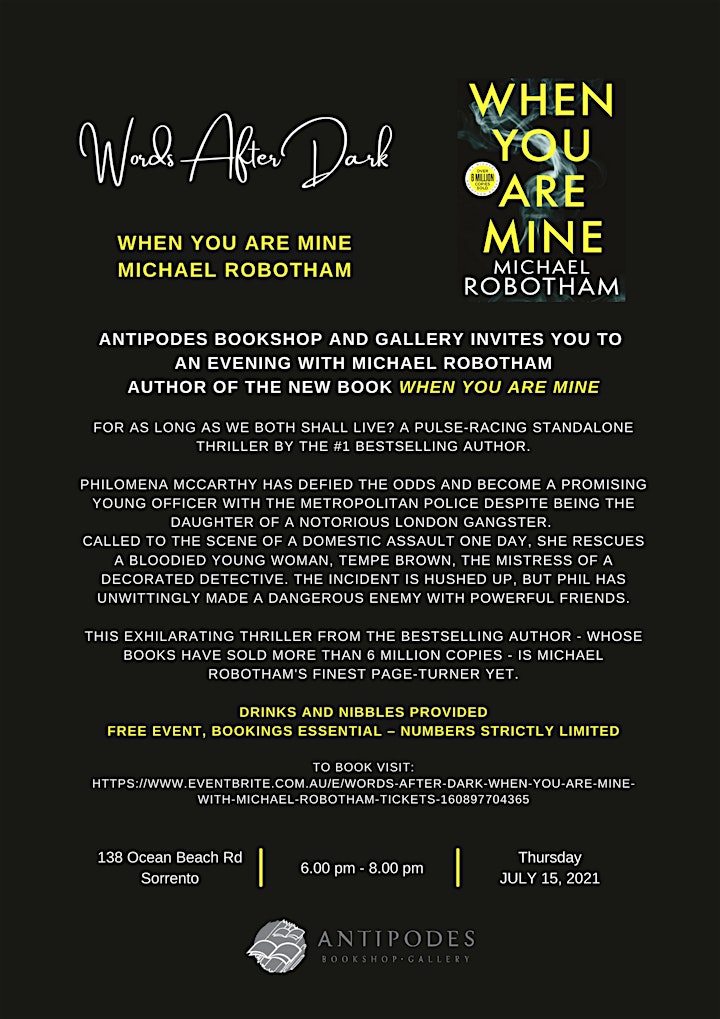 Organiser of Words After Dark - 'When You Are Mine' with Michael Robotham