Event Information
Location
138 Ocean Beach Rd
138 Ocean Beach Road
Sorrento, VIC 3943
Australia
Words After Dark: 'Fury' with Kathryn Heyman
About this event
Antipodes Bookshop and Gallery invites you to an evening with
Katheryn Heyman, author of the new memoir 'Fury'
A roadmap of recovery and transformation, Fury is the story of becoming heroic in a culture which doesn't see heroism in the shape of a girl.
At the age of twenty, after a traumatic sexual assault trial, Kathryn Heyman ran away from her life and became a deckhand on a fishing trawler in the Timor Sea.
Coming from a family of poverty and violence, she had no real role models, no example of how to create or live a decent life, how to have hope or expectations. But she was a reader. She understood story, and the power of words to name the world. This was to become her salvation.
A reflection on the wider stories of class, and of growing up female with all its risks and rewards, Fury is a memoir of courage and determination, of fighting back and finding joy.
Drinks and nibbles provided
Free event, bookings essential – numbers strictly limited
to book: https://www.eventbrite.com.au/e/words-after-dark-fury-with-kathryn-heyman-tickets-150852344423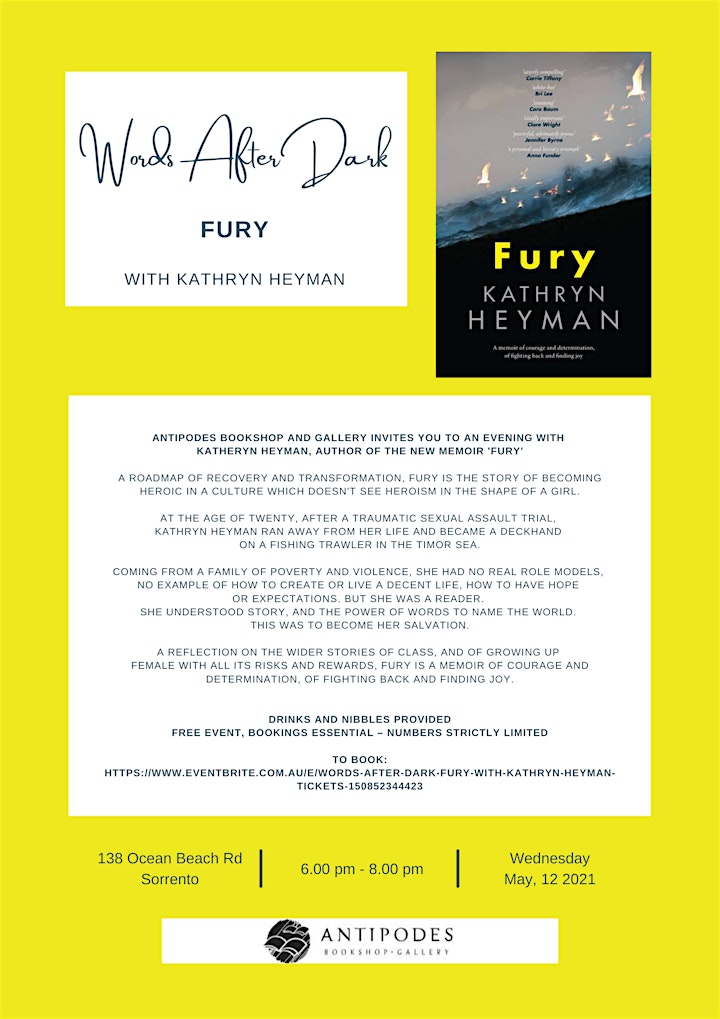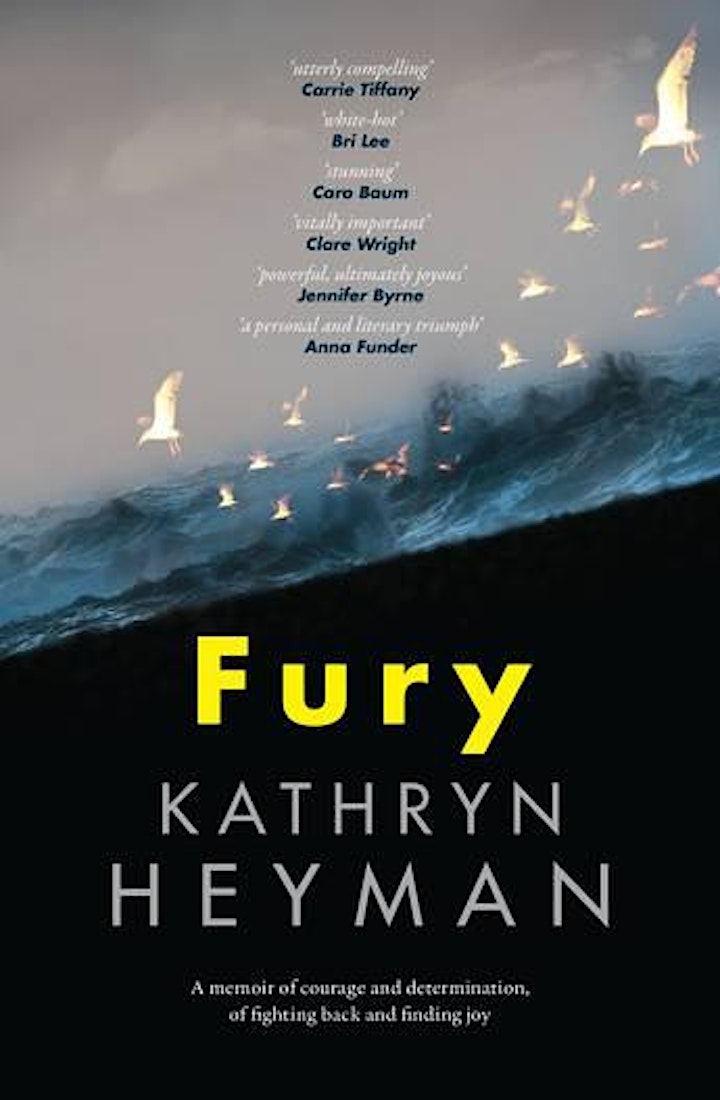 Date and time
Location
138 Ocean Beach Rd
138 Ocean Beach Road
Sorrento, VIC 3943
Australia