Wonderfalls Trail Run 2019

Saturday, 31 August 2019 from 8:00 am to 4:00 pm (AEST)
Event Details
5km+ 13km  25km  42.2km   52km
Saturday August 31st
Formally The Hell Run - Now New Trails and Sights make it the Wonderfalls Trail Run
Still based in Lorne Area
A new start location is the Cumberland River Holiday Park
Camp, Cabin, Run and Party from the one spot.
Be sure to book your cabin or campsite and be part of the weekends festivities.
We are returning to Lorne, however the name, distances and course have changed for the better. What we knew as the Hell Run is now the Wonderfalls Trail Run, The new course is almost all single track for the 5km+, 13km and 25km events, while the 42km and 52km events get to experience the challenge of long grinding climbs and super fast descents on the management tracks. Whilst the burn of lactic acid will still be present, the soothing fresh flow of the many waterfalls you visit will refresh your body and mind. The Lorne area boasts 10 waterfalls and depending on distance you can visit up to 6 of them in one solo run.
Lookouts and ocean views are also a feature of this revamped surf coast trail run.
Please note the very nature of the landscape can see last minute track changes, although we encourage studying the maps, we also want you to know there are always chances of late course changes due to weather conditions.
Its a super exciting time and great opportunity with the start line litterally two steps from the front door of your cabin or campsite. Perfect for the whole family and an affordable running weekend getaway.
Designed to be a weekend trip away, many will arrive Friday night and enjoy a meal before race day on Saturday, and then post run, a relaxing celebratory feed together with many staying on the Saturday evening to enjoy a relaxing stroll on the beach or recovery soak in the ocean for those feeling the need.
As always Volunteers are the key to successful events.
If you would like to help out on the day please let us know. We would love to have you helping as a volunteer.
The improved course changes require additional aid station volunteers, so if you would like to spend a day in paradise, let us know and we will allocate a role.
We need aid station helpers and course sweepers,
There is no greater gift on the trails then helping another runner achieve their goals.
Registering to volunteer is easy simply email us, CLICK HERE
Supporting CanTeen
All Trailsplus events donate $1 of each participant's race entry fee to CanTeen, the Australian organisation for Young people Living with cancer. You can choose to donate a little extra during the entry process if you would like too.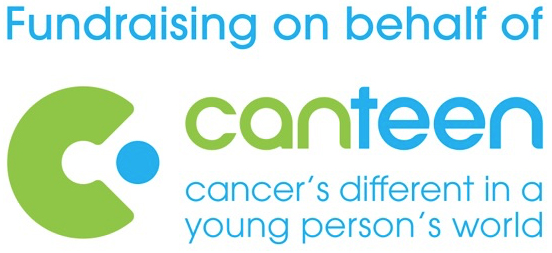 Race Schedule
As the new start locations and trail has 5 river crossing points that generally are rock hopping crossings there is a plan B if there are heavy rains in the lead up week that make the river unsafe to cross. Plan B involves using the original start area at Sheoaks Picnic Ground, if a late start location change is required, we will be using the shuttle bus to get runners to and from the area. Advice on this will be provided in the lead up week. If a bus is required a ticket fee will be required $10 per person payable on the day, this will not be part of your entry ticket to run in an event as we do not expect to need the bus, however have it as a contingency backup plan.
CATCHING THE BUS (IF REQUIRED DUE TO ENACTING PLAN B - WET WEATHER START
If required All Participants must catch the bus from the designated pickup and drop off locations to be advised
This will be approximately a 15-25minute trip so please enure you allow enough time to park and catch the bus and make it to the start line in time to register and listen to the race breifing.
Please note that registration and briefing are both compulsory.  
Bibs and pre-ordered merchandise will be collected at registration.
If merchandise is not collected, a postage fee will be charged for items to be posted.
If you are late, and to avoid that stress of making the start or missing the bus,
we will allow a private briefing and late start ( but the clock is ticking ) This is an exception, not the rule.
Start Times
08:00 - 52km
09:00 - 42km
10:00 - 25km
11:00 - 13km 
11:30 - 5km+
subject to change 
Presentation Times (approx)
Presentation will take place approx. 15min after 3rd place male/female in each event finish.
Cumberland River Holiday Park is start finish area and has Fire Pits and other great facilities to keep you warm on a cool day. Many accomodations options are available and a special race price is being negotiated.
If you have performed well and are a podium finisher,
please allow time to attend the presentation and receive your trophy.
If buses are needed, The bus wont take you back until presentations are done :-)
Each winner may also receive some great sponsor prizes,
you have to be present to receive these additional prizes.
RACE BIBS
Please note we do not post out race bibs before the event  
Race Bibs must be collected on race morning at registration, 
this ensures we know who is present on the start line
An "Info Pack" will either be posted on the website or emailed to all competitors
late in the week leading up to the race if there are any last minute changes that need to be conveyed,
otherwise all relevant information can be found on the website or previous years info pack.
Lorne Weather Conditions
Lorne can provide mild September conditions but it can also provide some very unstable ocean weather patterns, so be sure to come prepared for all possible weather combinations, Weather may also dictate what tracks remain open for us to use so be prepared for alternate routes to be implemented.
Refunds / Transfers
As many of you can appreciate the cost of putting events and compliance gets more expensive and challenging every year, We pay many of our fees in advance based on the expected particpant numbers, merchant fees are deducted by the online registration system both during ticket purchase and refund processes. For this reason we provide partial refunds of 50% upto 30 days prior to the race, within 30 days there are no refunds. We offer a discounted entry to a future race however you can not transfer/give your entry to another runner, We require all runners to provide details during the entry process which includes accepting our conditions of entry to the event. Please refer to full waiver conditions during entry process.
When & Where

Cumberland River
Holiday Park
2680 Great Ocean Rd,
Cumberland River, Vic 3232
Australia

Saturday, 31 August 2019 from 8:00 am to 4:00 pm (AEST)
Add to my calendar
Organiser
Trailsplus is dedicated to providing Victorias friendliest Mountain and Urban trail running events ensuring everyone is treated equally and given an opportunity to experience amazing places and beautiful trails. The experience will be challenging and rewarding at the same time and your safety is our priority.
EXPLORE - ENDURE - ENJOY