About this Event
As women we are told that we are powerful, radiant and sacred feminine beings.
But, how often (if ever) have we truly experienced that power? How often have we really felt what it is like to be connected to our deeper selves? To really exist and radiate that energy?
I want to change that.
And I want you to join me...
You're invited to join me for a Wim Hof Method retreat exclusively for women.
Held over 3 incredible days at the luxurious Altitude 1260 lodge in the spectacular Snowy Mountains region, this retreat is your opportunity to rediscover your true purpose and unlock your true potential.
Together with a small, intimate group of beautiful women, we'll explore how mindset, breathwork and cold exposure therapy in nature can help you reconnect with your inner power.
Along the way you'll be supported by experienced Wim Hof Method instructor and local backcountry guide Leah Scott, in a safe, accepting and spiritually-nurturing environment.
Yes, you'll be challenged, physically and mentally, but you'll come away having truly experienced the power of the sacred feminine within.
This will be like no other retreat you've been to before.
Join me and learn to nurture your inner Goddess in nature.
x Leah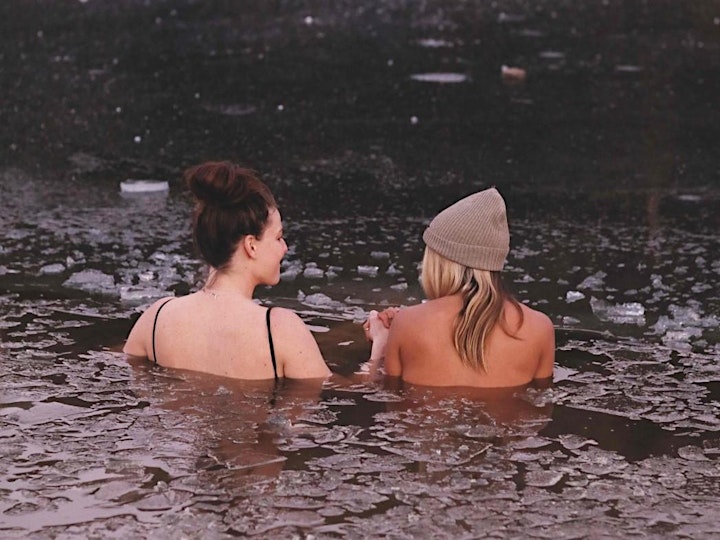 Retreat Details
Enjoy 3 days and 2 nights of rediscovery and reconnection at this luxury, all-inclusive women's retreat.
Who is it for?
This retreat is for women looking for a deeper connection - to themselves, to others in their life and to the world around them
No previous experience is necessary, however a basic level of fitness is required
With Leah's expert guidance and support, you'll be challenged at your own pace
What's included:
All accommodation and facilities including private en-suite bathroom (single and twin share available)
All meals – please advise us of your dietary requirements
Access to Mount Kosciuszko National Park
Snowshoes for hiking (if needed)
Transfer to/from Snowy Mountains (Cooma) Airport with REX Airlines
Please let us know if you need help with carpooling and we will do our best to sort something out
Location:
Altitude 1260, Alpine Way, Crackenback, NSW
8 minutes from Jindabyne and 15 minutes from Thredbo
Please scroll to the bottom for venue images
To keep the energy intimate and ensure the most supportive teaching & learning environment, places are strictly limited. The last Women's Retreat sold out well in advance, so be sure to secure your spot early.
I want everyone who would like to attend to be able to. If you need help with a payment plan, please contact me directly. I'm here to help.
Please note: All bookings have a non-refundable 20% cancellation fee which can be used for future retreats or workshops.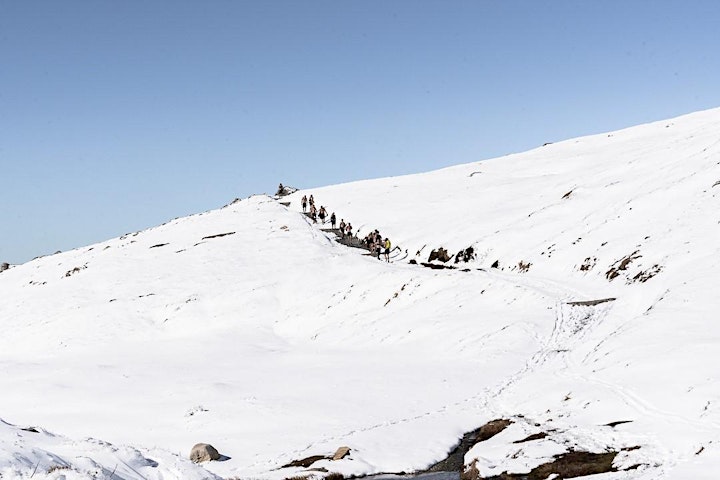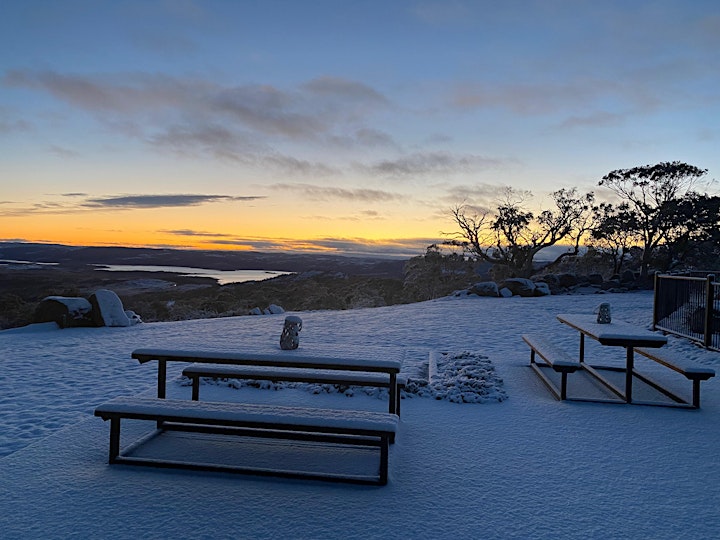 Program Outline
Friday afternoon
Meet & greet
Breath work
Cold exposure
Dinner
Talk & stories
Saturday
Optional morning activity
Breath work and breathing mechanics
Breakfast
Cold exposure hike
Lunch
Optional activity/free time
Talk - Science, Q&A behind the Wim Hof Method
Dinner
Stories
Sunday morning
Optional morning activity
Breath work
Breakfast
Hike in Kosciuszko National Park
12pm checkout
Optional cafe/restaurant to say goodbyes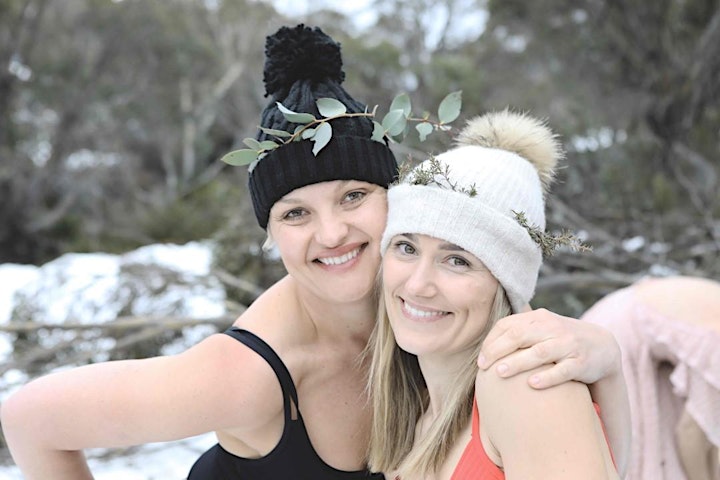 Testimonials
Here's what other participants have said about Leah and her retreats.
"Leah is such a wonderful woman. I know everyone felt cared for and had full trust in the process! She was totally present and aware of everyone's capacity to meet the challenge! I was so impressed by the depth of her knowledge and intimate camp nature. I wouldn't hesitate to recommend her retreats to every one of my friends and family. Congratulations for creating a space to nurture, support and transform everyone who attends. Thank you." - Dena
"This retreat is a must do for anyone wanting to challenge themselves physically & mentally. We all have our struggles in life & this retreat gives you everyday tools to manage it. The health benefits of old therapy are proven & undeniable. In today's world increased immunity is a must. Health and wellbeing is everything. This retreat ticks all those boxes." - Jackie
"I feel like this is a new beginning for me. I came here with an open mind and nothing to lose. What I have gained is beyond anything I could have imagined. I feel empowered, in control, elated and calm. I feel like I have gained a set of skills and an understanding that can only benefit my life, and those who are in it. Leah is an amazing instructor - knowledgeable, understanding, supportive and enthusiastic. I would have no hesitation in coming back to do this again, hopefully with time and practice - to connect with myself and this method on a deeper level". - Jo
"What a ripper weekend and experience. What a challenge. What a release... Terrific group - each bringing their own unique dynamic and flavour - and all of us willing to share and explore together. You lead a supportive, encouraging and insightful retreat. A short journey together. Yet, a remarkable one. "Ice in the veins" brings a whole new meaning." - Tamlin
"This is something everyone should do....Leah is a great instructor....just do it!!" - Nicole
"I had an amazing experience. Leah was a brilliant instructor. Her vast knowledge was evident, and she was engaging and inspirational. The guided meditation was so beautiful, and amplified by the music and instruments that Leah incorporated. I saw beautiful colours and shapes during this meditation which has not previously happened to me. The icy dip in the lake that had been worrying me, turned out to be a great experience." - Linda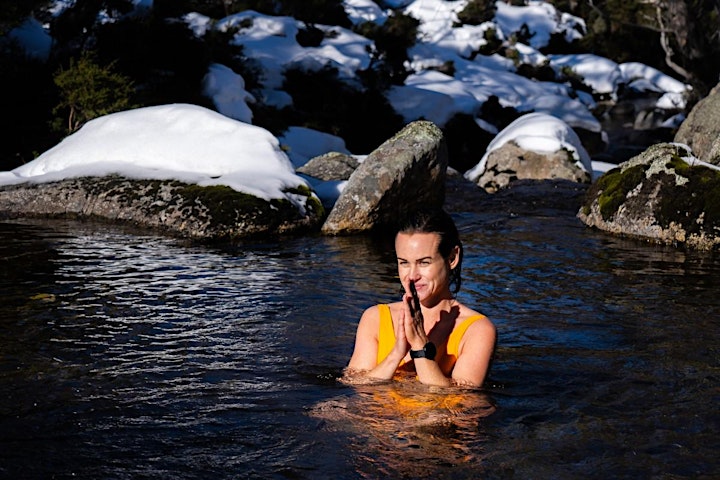 About Your Host
Leah Scott has been practising the Wim Hof Method since 2016 in her hometown of Jindabyne, NSW. Leah has been fortunate to learn from and teach alongside Wim Hof directly. She is an avid nature lover and frequent hiker and is now fortunate to travel around Australia and the world, sharing her way of life and passing on these life-changing techniques. Outside of instructing, Leah is also a motivational speaker and optimal living lifestyle coach & mentor.
Qualifications:
Certified Wim Hof Method instructor
Accredited Snowy Mountains Guide
AST1 Avalanche Specialist
Wilderness First Aid trained
Breathwork practitioner
Extreme cold tolerance practitioner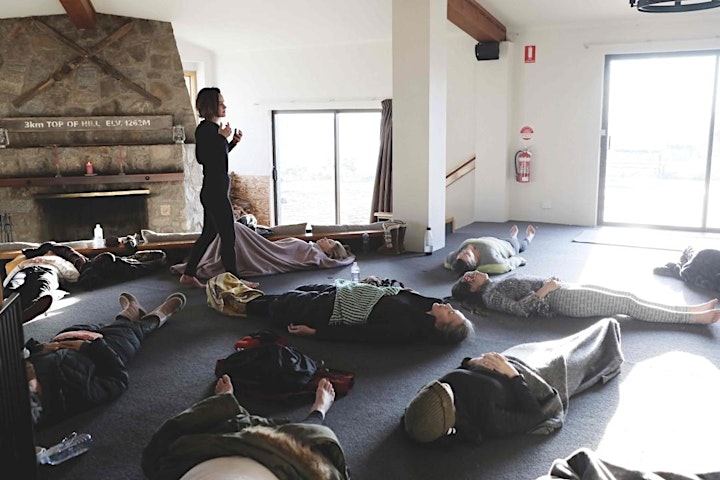 About the Wim Hof Method
The Wim Hof Method is made up of 3 pillars; breathing, cold exposure therapy and commitment (mindset).
It has well-researched and documented health benefits, which include:
Rebalancing your immune system
Reducing inflammation (this is why the method can help people with autoimmune disease)
Improving mood and cognitive function
Increasing cardiovascular performance
Maintaining cardiovascular health
Enhancing and uplifting the immune and hormonal systems
Balancing the body's stress response,
Helping you become flexible between your nervous system states
Simulating altitude training
Increasing focus, attention, clarity, memory and determination
You can find out more about the Wim Hof Method, Leah and other upcoming events at the bottom of this page.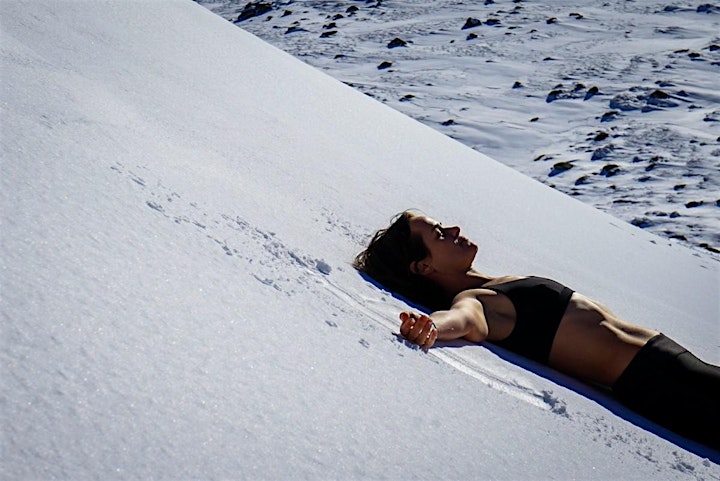 Location Images
Altitude 1260 is a family-run lodge located on over 255 acres of natural bushland operating all year round and boasts breath-taking panoramic views from Lake Jindabyne through to the mountain peaks of Kosciuszko.