Womens Wellbeing One Day (women only retreat) Saturday 20th November 2021
NURTURE your inner self RETREAT to a natural setting for a day RE-ENERGISE your mind and body
About this event
This Womens One Day Wellbeing getaway is a fun full day in a natural setting where you will learn practical tools to make life easier, enjoy relaxed conversation, wholesome food and benefit from acquiring new skills to enable you to cope with whatever life throws at you. We give you a space to catch your breath while on this fast train of life when surviving is often the daily goal.
Come as you are because you are wonderful and deserve it.
This one day workshop is suited to all women - no prior experience necessary - mothers, entrepreneurs, CEO's, tradeswomen, mature age students.
How you will benefit:
Feel more emotionally balanced and in control if life is challenging you.
Learn strategies that you can immediately implement to help you to have more
Acquire knowledge about how you can bring more joy and pleasure into your daily doings.
Pick up tips on how can be your best self in times of uncertainty and in the years ahead
Give yourself some space - to just be and reset.
ON THE DAY
Emotional well-being
Healthy treats, coffee/tea, lunch and afternoon tea
Activities on values, strengths, reflection, meditation and mindfulness
Nature walk
Corban & Blair Journal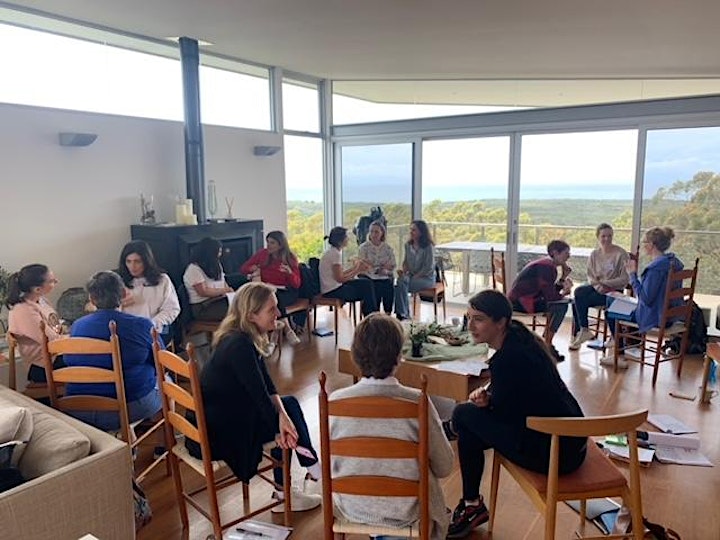 Organiser of Womens Wellbeing One Day (women only retreat) Saturday 20th November 2021