Looking for an awesome activity for your weekend with like-minded women in the Blue Mountains?
About this event
The Wallangambe Canyon is the perfect way to cool off and have fun.
On this trip we cliff jump, slide and laugh through the canyon. 
This is a moderate canyon to immerse yourself in the fresh beautiful waters of the area. We will take you through the skills to make your way through the canyon safely.
The hike into the canyon and out of the canyon is graded 4 (Challening). This means it's a steep walk in and out. It will involve loose rocks and moving over larger rocks to make your way into the canyon. 
Walking in takes 1 hour
The walk out takes 1 hour
We advise women are comfortable walking in wet clothing and steep sections of trail. A good level of fitness is required for this trip as it's a long day, but very doable!
A full day of adventure with us includes a delicious lunch and snacks, and all adventures include modern and top of the line equipment to ensure that you have the best possible experience.
DETAILS:
Meeting Time: 8.15am
Meeting Location: Mt Wilson Fire Station SEE THIS LINK 
Maximum numbers: 5
Grade: Moderate to Challenging- this trip has a variety of aspects. The hike in and out of the canyon is steep, on uneven surfaces and graded hard. Once in the canyon, it's a moderate float and movement over rocks. Optional extra obstacles also make this canyon rewarding for keen individuals
Requirements: Comfortable in water. Ability to swim and be on your feet for over 6 hours. Expect to be cold, wet or tired at times!
Canyon section: Wallangambe section (2)
Length: Approximately 6.5 hours
Cost: $250 inc booking fee and GST
WHAT TO BRING:
Secure waterproof containers will be provided for personal items
Durable older clothing. Dress weather appropriately (check weather forecasts)
Running shoes, joggers or trainers to wear in the canyon (they will get wet). Shoes must be enclosed and have grip
Swimming attire (wear under clothes)
2 L water
Sunscreen
Gloves. Gym gloves or bike riding gloves to protect your hands from the rocks
Hair ties for long hair
Sunglasses (optional)
Rain jacket (check weather forecasts)
Camera (optional, must be waterproof and strongly tied to your body)
Dry clothes and an extra towel to get changed into at the end of the day. Leave these in your car
Lilo! A lilo is a fun way to float and relax down the canyon. If you don't have one, you can float on your canyon pack we provide. Lots of Newsagents sell lilos for a cheap price.
INCLUDED:
Licensing and canyon permit
Experienced, qualified and professional canyon guide
All safety equipment including PLB
Wet-suit and helmet
Dry bags and canyon packs for your gear
Lunch and snacks
Leave the following behind in your car for after the tour:
A towel
Change of clothes
Change of footwear
Please leave valuables at home as we cannot guarantee their safety
Need to get in touch? GREAT! We're here to answer your questions. Please contact womenwantadventure@outlook.com
Team Women Want Adventure
FAQ'S
We've got plenty of answers to your questions HERE.
So, what exactly is Women Want Adventure? Do I have to be a young, super fit, experienced adventurer to attend?
Nope, you certainly do not. You can be a beginner to advanced (or anywhere in-between). Women Want Adventure is all about women coming together to try something new, make friendships, experience challenges, surprises and enjoyment of adventure. Our youngest member is mid 20's, our oldest is 71, and 75% of women turn up individually.
How old do I need to be to attend? Women Want Adventure trips are for women over the age of 18 years.
Do I need any experience? No. Most women who book have never been canyoning before. We ask you are confident to be on your feet for up to 7 hours and moving over rocks and waterfalls.
Can I attend individually? Yes! Many of the women who attend our trips turn up individually and make very good friends with the other ladies in our community.
Should I bring a GoPro? Sure! They are great for taking photos are durable.
Is this the canyon with the whirlpool? No. We are completing section 2 Wallangambe and in a different section completely.
What if I need to cancel, including cancelling due to a Covid-19 restrictions?
We hope you do not need to cancel your trip, however if cancellation takes place the following will apply:
Please note: This includes trips you need to cancel due to Covid-19 travel and border restrictions if you are unable to make the trip. Women are aware of the possibility and risks of travel and border restrictions and take on this responsibility when booking a trip. Women may not be able to travel to a trip location if restrictions change and may need to cancel their position on this trip.
* A 75% refund (with the exception of the booking fee $12) will be made if you cancel any part of the reservation 31 days or more prior to the first day of the reservation.
* A 50% refund (with the exception of the booking fee - $12) will be made if you cancel any part of the reservation 15 to 30 days prior to the first day of the reservation.
* No refund will be made if you cancel any part of the reservation less than 10 days prior to the first day of the departure or any time after. This includes cancellation requests for illness and injury.
That is:
1. 0 to 10 days: No refund
2. 10 to 30 days: 50% refund (less booking fee - $12)
3. 31 or more days: 75% refund (less booking fee - $12)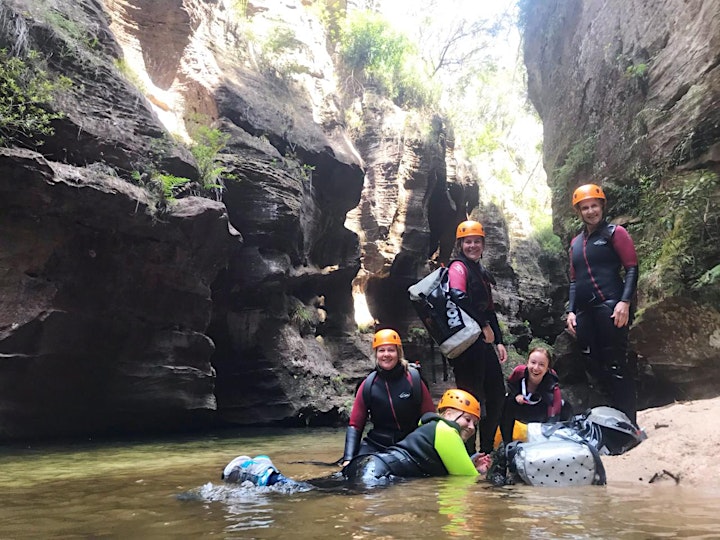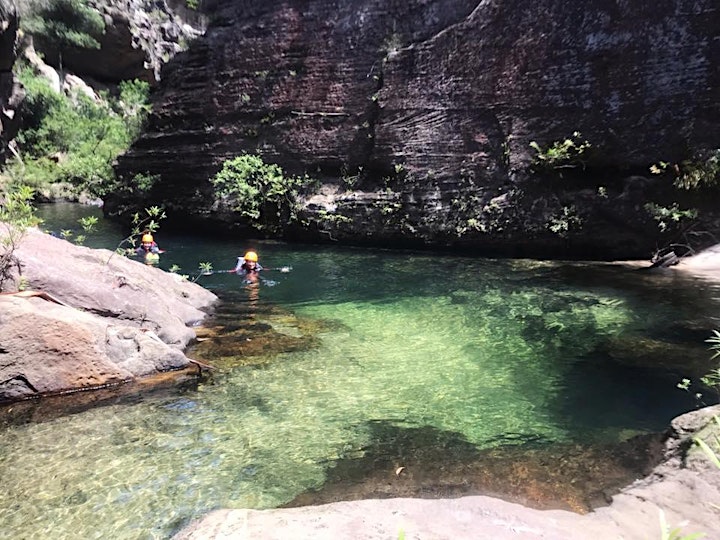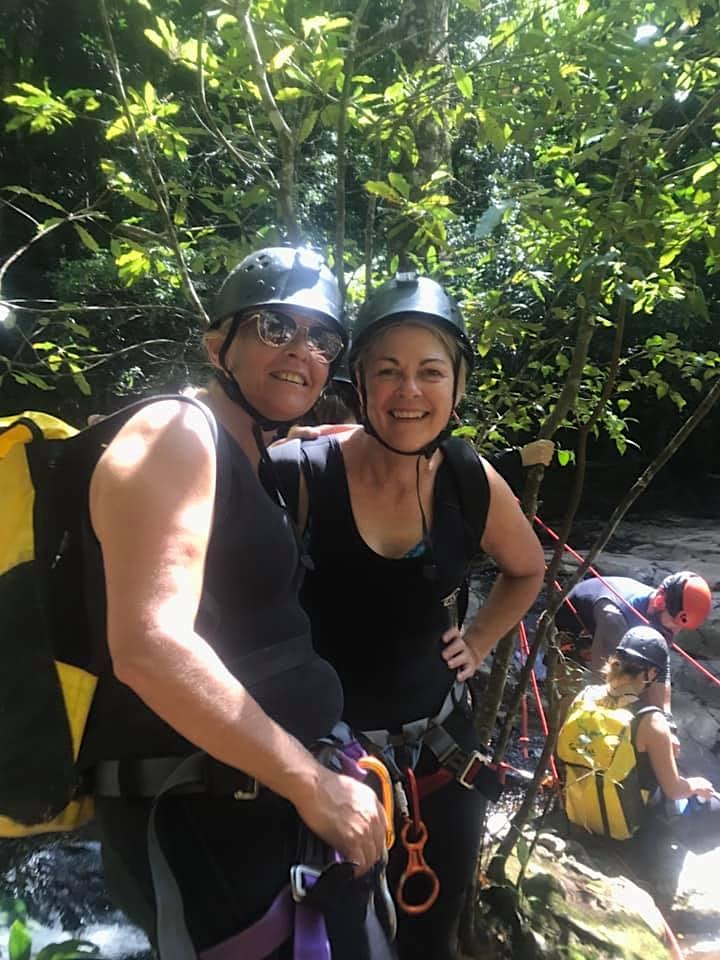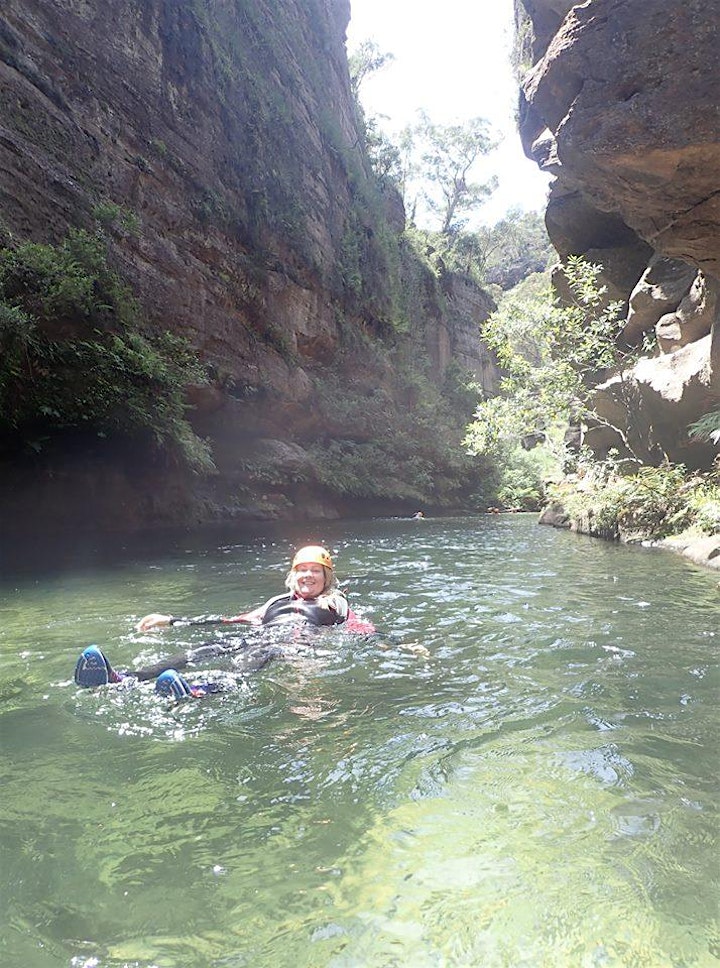 Organiser of Women's Wallangambe Canyon Adventure // 7th November