The Jervis Bay waters are a kayaker's delight; a protected marine region of sparkling waters and white sandy beaches fringed by National Par
About this event
HIGHLIGHTS
Paddle beside white sandy beaches and on the sparkling waters of Jervis Bay
Experience the warmth of a welcoming women's group
Go with the flow on an itinerary dictated by the winds and the tides
Swim and relax when not in the kayak
View whales and dolphins from your kayak
For a whole day, we paddle dictated by the tides, wind and the sun, enjoying two relaxing breaks for morning tea and lunch. We leave plenty of time to learn new paddling skills and feel comfortable on the water at a slow paddle pace.
We will meet and greet the group in Hussikson before heading to our launch location for handy technique and paddle skills briefing. It's then setting out in double sea kayaks for approximately 1.5 hours, taking in the coastline and the expanses of the Jervis Bay waterway. Your guide will select a relaxing spot in the shade for a rest break and a hot cuppa tea with light refreshments/fruit.
Once we are recharged we will get back in the kayaks and explore the Booderee National Park, learning some of Jervis Bay's historic significance. It is very likely to see whales and dolphins on this trip and we will be taking the best option on the day for spotting the amazing animals. We'll stop again for lunch, a delicious selection of locally made salad wraps plus additional snacks and fruit. Time again for another kayak to take it all in before heading back to the landing site. This is a superb adventure to attend individually or with a friend. Many women turn up individually. We will help you partner up on the day and you can swap around with your paddle buddy if you choose.
INCLUDED
Tuition given to level of tour
Professional guidance with Australian canoeing qualified Guide Dane
All kayaking Equipment provided including PFDs, dry bag, paddling jacket
Morning Tea - Fresh fruit, locally made cake and freshly plunged coffee and tea
Lunch - Salad Wraps, fruit juice, snacks, fresh fruit
National Parks user fees
Dry bag for your personal items
DETAILS
Meeting point - 7.45am at the Corner Sydney Street and Owen Street, Huskisson (this is outside the cinemas and there are bathrooms at this location. Look for Husky Cinemas)
Duration - 7.45am till approx 3pm
Price - $210 pp inc booking fee and GST
Guide - Dane Hallinan for Women Want Adventure
WHAT TO BRING
A warm jacket to put underneath a wet weather jacket. (We can supply)
Hat
Sunglasses
Shoes that can get wet
Drink bottle (2L) We will supply additional water if needed
Towel
Change of clothes to leave in the bus
Swimmers
Paddle gloves (optional)
Long sleeve light weight top for sun protection
Camera with strap or water proof case
* Please note: Wind affects this trip. We will keep an eye on the weather and be in contact with you if a meeting location or trip plan needs to change. Trips may be cancelled the day prior to departure. Women Want Adventure is not responsible for any accommodation loss due to trip cancellation.
Need to get in touch? GREAT! We love hear from you. Please send your questions to womenwantadventure@outlook.com.
COVID - 19 QUESTIONS
Adventure, travel and Covid-19 is one of those things that naturally gives rise to queries, concerns and doubts, so we're here to put your mind at ease.
To attend any trip with us, all women are required to produce:
* Proof of COVID-19 full vaccination
These new safety measures that apply on all of our trips.
If you are unable to be vaccinated for medical reasons, you may apply for an exemption. Exemptions will be assessed on a case-by-case basis. To apply, you must provide a medical certificate from a medical professional.
View our Covid-19 Information Page Here.
FAQS
So, what exactly is Women Want Adventure? Do I have to be a young, super fit, experienced adventurer to attend? Nope, you certainly do not. You can be a beginner to advanced (or anywhere in-between). Women Want Adventure is all about women coming together to try something new, make friendships, experience challenges, surprises and enjoyment of adventure. Our youngest member is mid 20's, our oldest is 71, and 75% of women turn up individually.
Do I need to book with a friend if they are double sea kayaks? No. We will partner you up on the day.
Is there a minimum or maximum age limit? All trips are for women over the age of 18 years. We don't have an age limit however, we encourage you to read the grading to ensure you are feeling fit and confident to complete the adventure.
I'm not a member, can I still book this trip? Indeed you can.You don't need to be a member to book any of our trips, but you'll miss out on special bonuses, first email notifications, discounts and offers. Not to mention a t-shirt! Some of our trips sell quickly, so it helps you get on board early. Once you've gotten a feel for the community, you're more than welcome to join further down the track.
What do I need to wear in the kayak? Tights or shorts. Anything you are comfortable in and you don't mind getting wet. You can wear your swimmers under your clothing in summer or bring them with you. During winter, it's best to bring a thermal or long sleeve top to keep warm.
I'm worried I'm not fit enough and have never been kayaking before. This trip is suitable for first time kayakers and beginners. Our guides will teach you basic skills and make sure you feel comfortable and safe. All women are in double kayaks which makes the paddling much easier.
Cancellation Policy Day Trips:
Please view our full terms and conditions HERE. When booking this trip, you are aware of these terms.
* A 75% refund will be made if you cancel any part of the reservation 31 days or more prior to the first day of the reservation.
* A 50% refund will be made if you cancel any part of the reservation 15 to 30 days prior to the first day of the reservation.
* No refund will be made if you cancel any part of the reservation less than 10 days prior to the first day of the departure or any time after. This includes cancellation requests for illness and injury and Covid-19.
That is:
1. 0 to 10 days: No refund
2. 10 to 30 days: 50% refund
3. 31 or more days: 75% refund
Please be aware that if a participant cancels their trip once it commences or they do not show they also forfeit their full trip cost. Late arrival of a participant or participants on the day may also forfeit the full trip cost.
If you wish to transfer your day trip, this must be one outside 15 days prior to departure. There is a $50+gst transfer fee. Women Want Adventure does not except transfers within 15 days prior to departure. You can transfer to the same or different day trip. Please note, it must be a day trip and there may be a price difference between trips.
If WWA cancels your trip due to Covid-19, we will provide a full refund of amount paid for your trip and the option to transfer to another date without the transfer fee.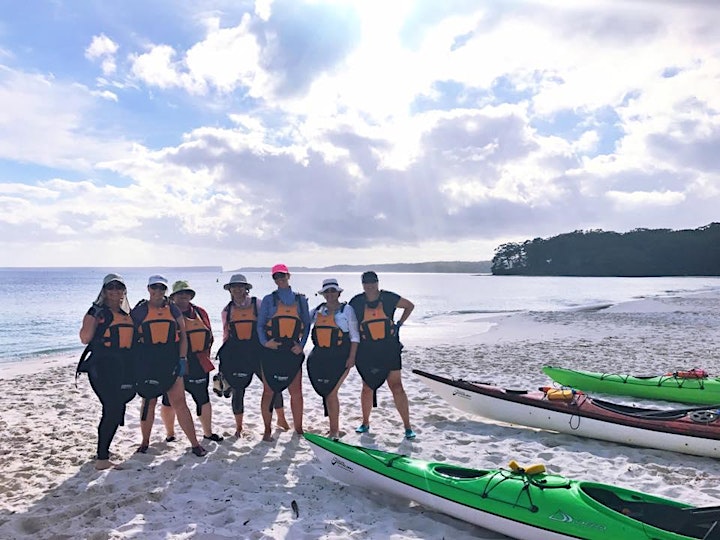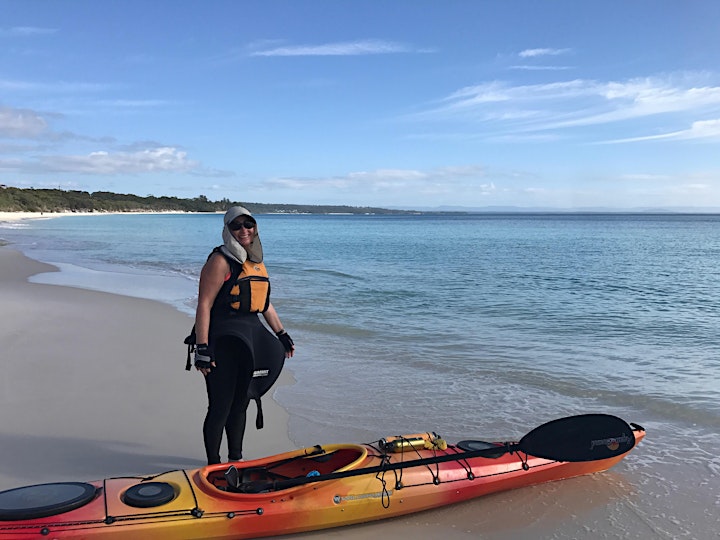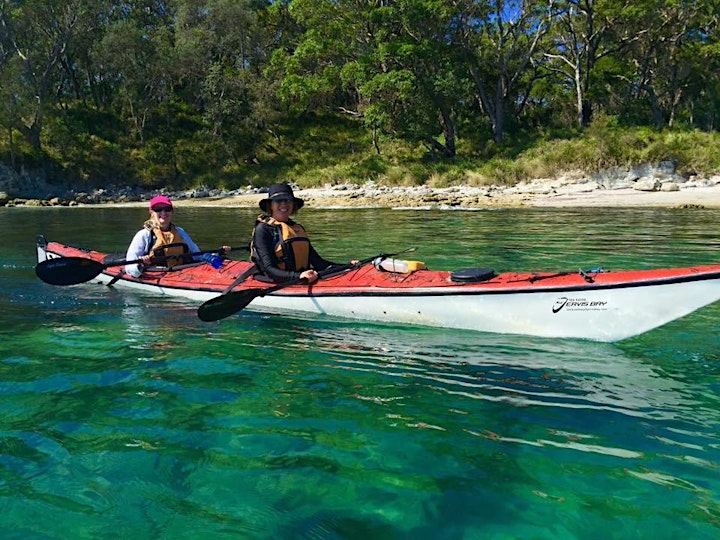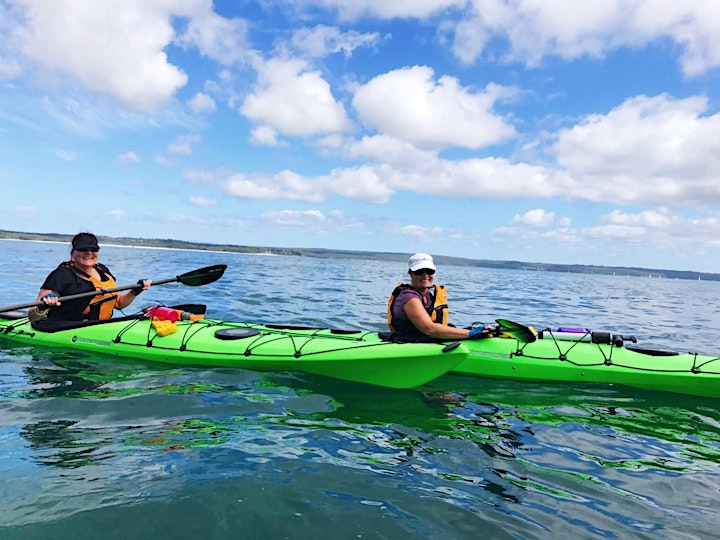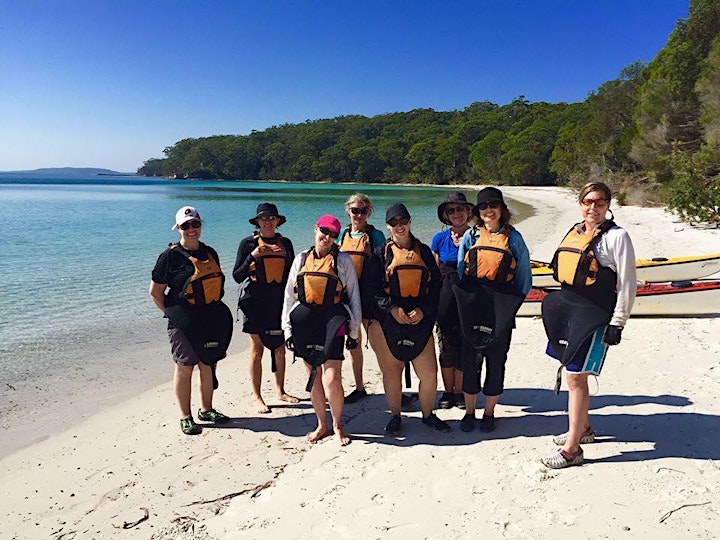 Organiser of Women's Sea Kayaking Day Trip // Sunday 14th November