Description
More than an ancient musical instrument, the Frame Drum is a powerful Sacred Healing Tool for your journey of personal transformation. The process of making your Drum ushers you into a shamanic process of personal healing, spiritual awareness and connection.

Welcome to this day of ancient women's lore and ceremony held on a luscious private estate in the magnificent Otways rainforest - The Source, Otways. About 2.5 hrs from Melbourne, you will be welcomed onto the Land by your host and facilitator, Vita, and join an intimate Circle of Women, who feel called to birth their Medicine Drum and deepen their relationship with their own creative process, the Earth and ancestral feminine lore. Starting with our Ceremony on Saturday evening at 6pm and completing at 6pm on Sunday, we will be supported by the creative energy of the New Moon in this work of Sacred Toolmaking. (This workshop is aligned with the remarkable Apollo Bay Winter Wild Festival, and its timing allows you to participate in other Festival activitiesm if you so desire.)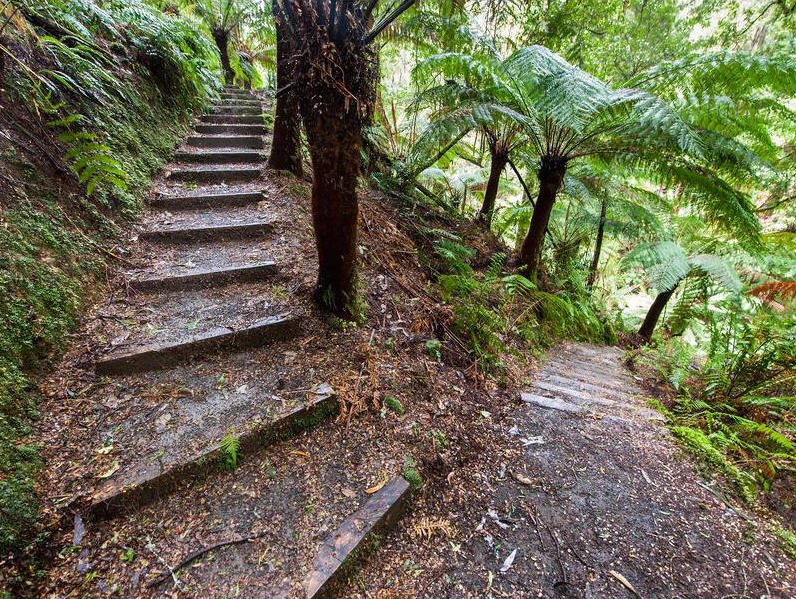 Bringing into being your Medicine Drum is not only a creative process, it is a birthing process, which offers us the opportunity to revisit some of our most significant Rites of Passage – our own Birth, and the Births we have given, be it babies, projects or careers. Birthing your own Medicine Drum is a powerful Shamanic process of healing, expanding awareness about our relationship with creativity, birth and manifestation, and weaving a Sacred Tool for your spiritual journey. Your Frame Drum opens a gateway to a deeper connection to your own soul, Mother Earth, Shamanic Realms and their dwellers (your Teachers, Spirit Guides, Ascendant Masters, Ancestors, Power Animals, Plant Allies) to enable powerful transformation and ceremonial practices.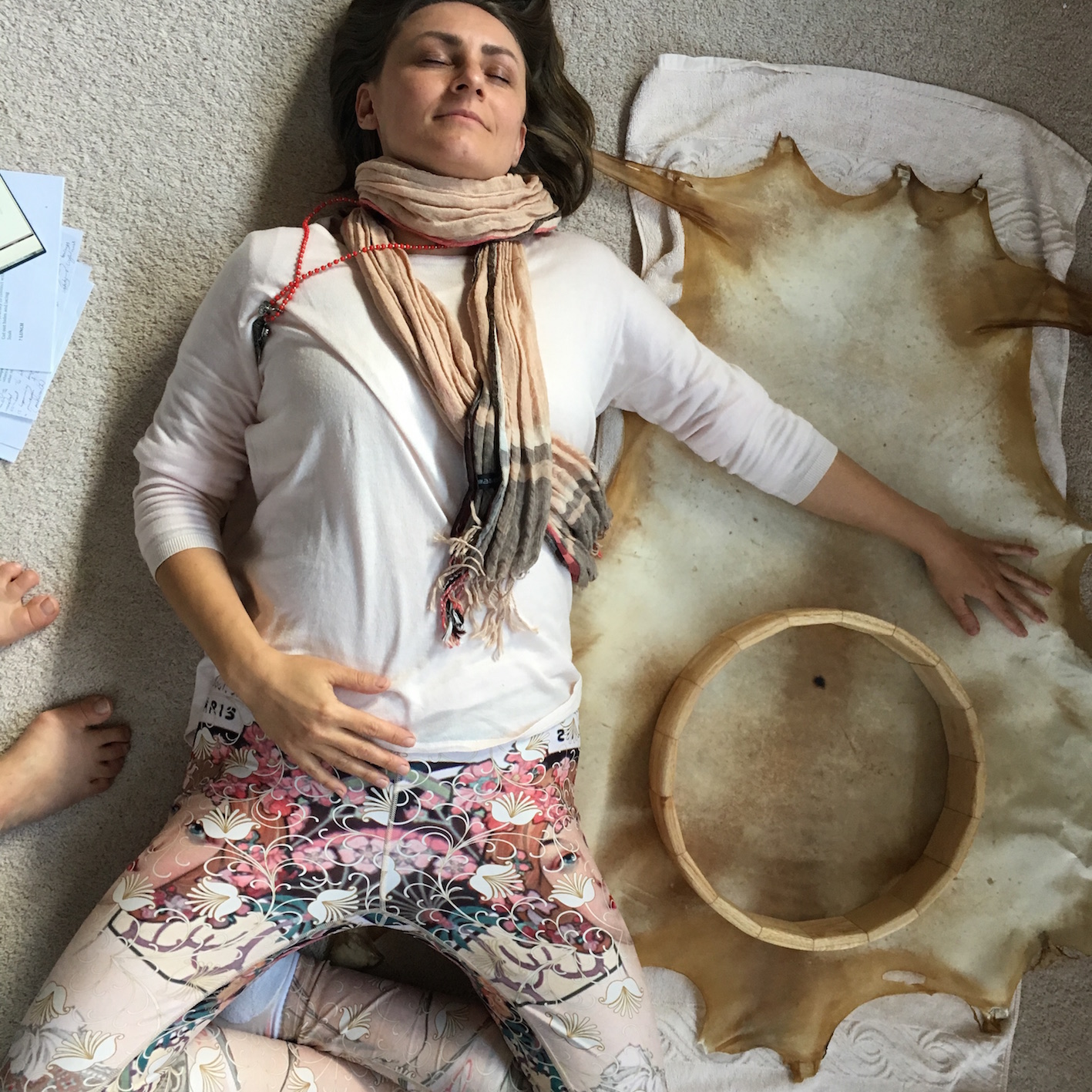 Created with conscious intention, held is Sacred Ceremony, tenderly guided by Vita and supported by your spirit animals, ancestors and teacher, this process is a spiritual journey that will yield many insights and is an experience in its own right. Your hand-crafted Drum is simply the evidence of this potent process, with its spiritual medicine deeply woven into your Drum, forevermore resonating with its healing energy.
Like birth, this workshop is an intimate experience of connection with your own soul's journey and all that are there to support it – from the unseen world, as well as the manifest world, represented by the other women in the workshop. Together, we will enter into Sacred Ceremony of The Circle and re-awaken the ancient knowing of woman as Healer, Wise Woman, Creatrix, Warrioress, Priestess, Mother… Together, as mirrors and witnesses of each other's process, we heal ourselves, the sisterhood of women and Mother Earth.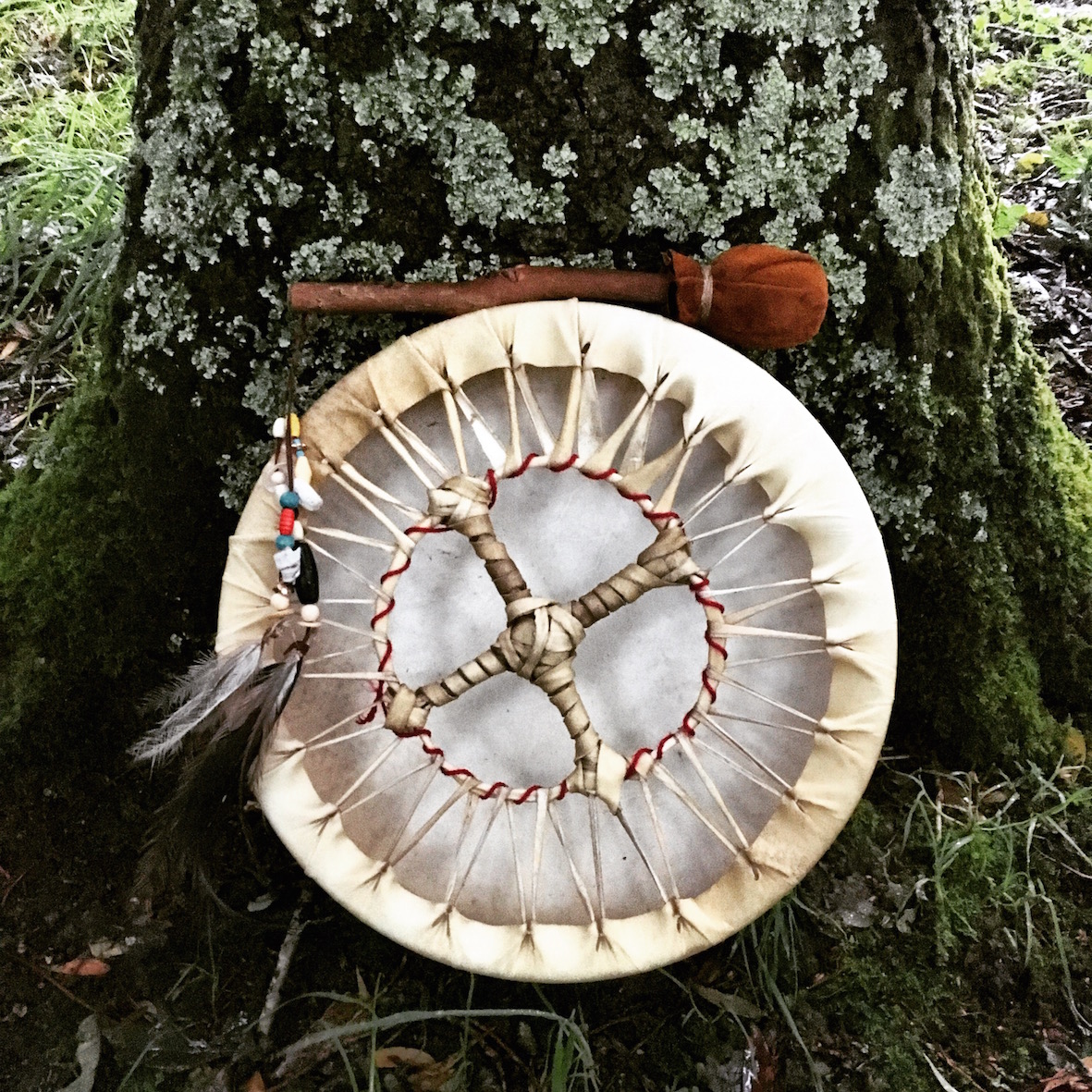 What's included:
All the necessary workshop materials are included. You will need to bring your own floor cushion, a throw rug, and a towel to take your drum home in. This workshop runs over one evening (Saturday) and a full day (Sunday), so overnight stay is necessary. Please note that the ticket price includes workshop only, so please contact Vita if you would like to arrange meals and accommodation on the property (The Source,Otways) at an additional fee of $275.