Description
Join us in The Royal National Park and walk the stunning coastal track from Garie Beach to Eagle Rock return.
Eagle Rock is an iconic rock formation with a great view of the coastline, perfect for a cup of tea and a day outdoors. The walk is 7.7km return to Garie Beach where you can swim if you choose.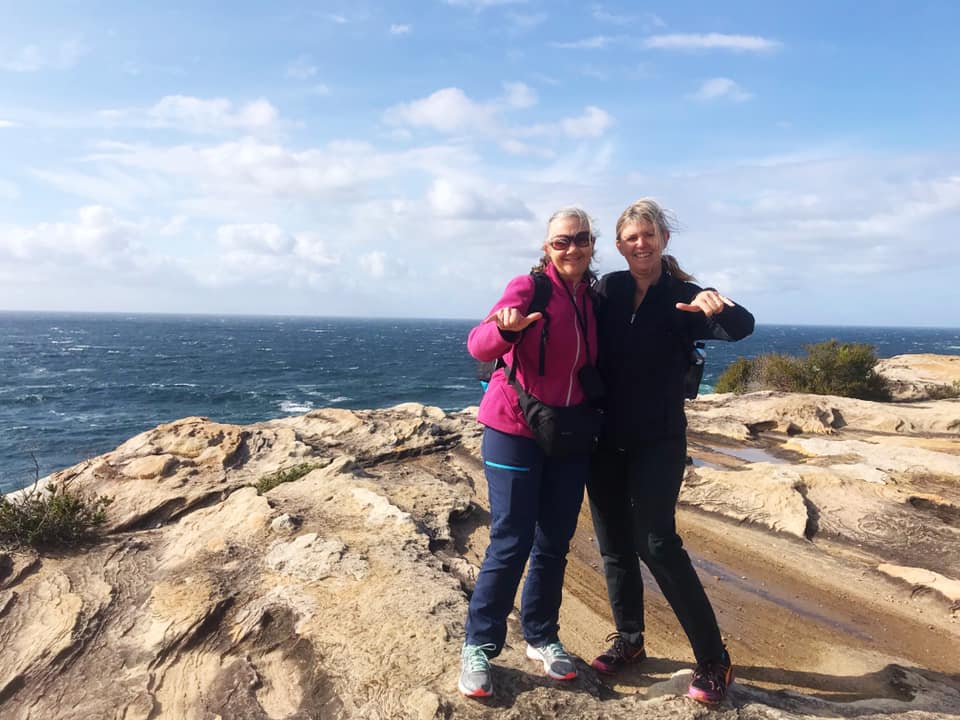 DETAILS:
Grade: Easy/Moderate - Some steps up the Garie Hill. This Meet Up is suitable for all fitness types and we will set the pace that works best for you. There are some steep sections when we start to climb the Garie hill and sections where we will be walking on sand.
Meeting Point: Garie Beach Car Park. You will need to drive through the Royal National Park to get here. There is little reception so please look up the location before you go. We will be in contact with you to make sure you are ready for this Meet Up.
Meeting time: 8.15am to depart at 8.30am
Distance: 7.7km return. 3 hours with breaks
INCLUDED:
National Park Permits
Healthy morning tea
Tea and Coffee
Qualified outdoor female leader
First Aid
WHAT TO BRING:
Hat
2L water
Small Backpack
Sunscreen
Sunglasses
Waterproof jacket in case of rain
Umbrella if it looks like rain. It's a great option for walking when it's wet.
Comfortable Walking Shoes
Swimmers and towel
Camera
Personal medication
If you have any questions about this trip our would like to speak with our trip organiser Monique please call 0403918346 or email womenwantadventure@outlook.com
Not the trip you're looking for? Find your next adventure at www.womenwantadventure.com.au
---
FAQ
Who attends trips? Our trips are for women who want to meet new people and feel inspired by the outdoors. Women Want Adventure unites a variety of women of different ages, backgrounds, fitness levels and life circumstances. We tailor trips for different interests and experience levels. The minimum age to join our trips 18 years.
I'm not very fit and afraid I'll hold the group back. Should I still attend? Yes! Women Want Adventure cater for all fitness and experience levels. We respect your concerns and help you overcome them and realise you can complete an outdoor adventure you didn't think possible. At Women Want Adventure our mission is to empower women in the outdoors. We help you develop skills and confidence to push through barriers of "I can't" or "I'm not good enough" and help you realise you can build your fitness and experience levels along the way. Please refer to our adventure grading guide to get an indication of what trip best suits your current fitness levels.
Are there many women who attend individually? We have many women who book individually and others who like to book with a friend. Attending individually is a great way to make new friends and become part of our supportive outdoor community.
What if it's raining? Women Want Adventure trips go ahead in all types of weather, except extreme weather and electrical storms. Our Adventure Leaders review the weather conditions prior to commencing a trip and will notify the group if the trip needs to be cancelled or rescheduled. Please always prepare for wet weather by packing a wet weather jacket and lining your pack with a waterproof lining.
What if I get sick? If you are ill on the trip please notify your Leader immediately. Your Leader will assess you and make arrangements to cater for your needs. If you are sick before an event and need to cancel, we require a doctor's certificate for any refund. Please see our cancelation policy.
---
Cancellation Policy:
We hope you do not need to cancel your trip, however if cancellation takes place the following will apply:
More than 30 days before the trip there is no charge
29-15 days before the scheduled trip there is a 20% administration fee
14 days or less before the scheduled trip the full fee will be charged (100% of the participant cost).
Please be aware that if a participant cancels their trip once it commences or they do not show they also forfeit their full trip cost. Late arrival of a participant or participants on the day may also forfeit the full trip cost. Women Want Adventure may reduce, transfer or waive the loss of fee for any reason at their sole discretion.
In the event of adverse weather conditions, Women Want Adventure reserves the right to change, alter or cancel this trip in the interests of client safety. Women Want Adventure will notify all participants as soon as possible on the day.
Illness or Injury:
If you are prevented from attending a trip as a result of illness, the death of an immediate family member, jury service, or other reason beyond your control which we consider significant, we will agree to your booking being transferred to another person who satisfies all the conditions applicable to the trip, subject to You and the other person accepting liability for full payment of the trip cost and any additional costs arising from the transfer provided that we must be given at least 21 days written notice of the proposed change, otherwise cancelation from illness/injury apply.
If illness or injury prevents you from attending a trip and you wish to cancel your booking, Women Want Adventure requires a medical certificate and written notice to complete the cancelation.