Abseil, cliff jump, slide and laugh your way down the beautiful Illawarra Escarpment Rainforest Canyon with a group of women.
About this event
Immerse yourself in a beautiful rainforest canyon and enjoy the best waterfalls and breathtaking natural gorges.
The Rainforest Canyon finishes at a picturesque waterfall and rock pool, perfect for swimming in the sun. Here you can practice your rock climbing on a boulder wall and jump and slide to your heart's content.
You don't need any previous canyon experience or rope handling skills, just some good mobility for walking over uneven rocks. We will take you through the skills on how to abseil and all safety requirements. 
A full day of adventure with us includes a delicious lunch and snacks, and all adventures include modern and top of the line equipment to ensure that you have the best possible experience.
DETAILS
Meeting Time: 8.15am
Meeting Location: Please meet at the KFC carpark at 145 Tongarra Rd, Albion Park NSW 2527
Grade: Moderate - there is rock scrambling, abseiling down 15m, rock jumps and a hill hike. Women should be comfortable on their feet for over 6 hours and moving through running water. Some sections are easy and other moderate. There are also options to skip abseiling and walk around sections instead of jump rocks. Women need to have high mobility.
Requirements: Moderate level of fitness, good general health, comfortable in water. Please click here for our trip grading guide.
Weight: Weight limits can be subjective. If you're over 100kg and relatively short, please email us to discuss if your fitness level is suitable for this canyon trip.
Expectations: Canyons can be cold and beautiful places. Expect to get cold, wet and tired - all while enjoying yourself!
WHAT TO BRING
Secure waterproof containers will be provided for personal items
Durable older clothing. Dress weather appropriately (check weather forecasts)
Running shoes, joggers or trainers to wear in the canyon (they will get wet). Shoes must be enclosed and have grip!
Swimming attire (wear under clothes and wet-suit)
2L water
Gloves. These can be gym gloves or riding gloves to protect your hands from the rocks 
Sunscreen
Hair ties for long hair
Sunglasses (optional) - not needed
Camera (optional, must be waterproof and strongly tied to your body
A mask for any transport rides in the bus (Covid-safe)
INCLUDED
Licensing 
Experienced canyon guides
All safety equipment
Wet suits and helmet
Dry bags to keep clothing dry
Wholesome lunch and snacks
Transport to and from pick up location
LEAVE IN YOUR CAR
A towel
Change of clothes
Change of footwear
Please leave valuables at home as we cannot guarantee their safety
HOW FIT DO I NEED TO BE?
Our moderate level trips will see you spending more time outdoors and moving that body of yours. Expect to be on your feet between 6.5-7 hours. Moving up, down and over rocks. Women should have a good level of fitness and health. Exercise should not be new to you.
OTHER THINGS
On the way, you will get a shuttle from the pick up location to the starting point. From the shuttle you walk 25-30 minutes on an easy fire trail in your gym/normal walking clothes and shoes. When you reach the canyon, you will get changed into your wet suit. Everyone carries a backpack where you can place your clothes and items. Dry bags are provided for you.
At the end of the day, you will change out of your wet suit and walk 15 minutes back to the shuttle. Keep your keys with your guides.
COVID - 19 QUESTIONS
Adventure, travel and Covid-19 is one of those things that naturally gives rise to queries, concerns and doubts, so we're here to put your mind at ease.
To attend any trip with us, all women are required to produce:
* Proof of COVID-19 full vaccination
These new safety measures that apply on all of our trips.
If you are unable to be vaccinated for medical reasons, you may apply for an exemption. Exemptions will be assessed on a case-by-case basis. To apply, you must provide a medical certificate from a medical professional.
View our Covid-19 Information Page Here.
If you are unable to be vaccinated for medical reasons, you may apply for an exemption. Exemptions will be assessed on a case-by-case basis. To apply, you must provide a medical certificate from a medical professional.
FAQ'S
We've got plenty of answers to your questions HERE.
So, what exactly is Women Want Adventure? Do I have to be a young, super fit, experienced adventurer to attend? Women Want Adventure is all about women coming together to try something new, make friendships, experience challenges, surprises and enjoyment of adventure. Our youngest member is mid 20's, our oldest is 71, and 75% of women turn up individually. Make sure you clearly check the graded system and make sure this is the right trip for you.
How old do I need to be to attend? Women Want Adventure trips are for women over the age of 18 years.
Do I need any experience? No. Most women who book have never been canyoning before. We ask you are confident to be on your feet for up to 7 hours and moving over rocks and waterfalls.
Can I attend individually? Yes! Many of the women who attend our trips turn up individually and make very good friends with the other ladies in our community.
What shoes should I wear? Please wear shoes that have good grip on the bottom. Joggers or sand-shoes are suitable.
Some boring, but important stuff!
If you need to cancel, please refer to our T&C's HERE.
Because many of us skim read... here is a quick cancellation summary:
1. 0 to 10 days: No refund
2. 10 to 30 days: 50% refund
3. 31 or more days: 75% refund
Transfers can occur outside 15 day period to the same trip at a later date. Otherwise cancellation fee's apply.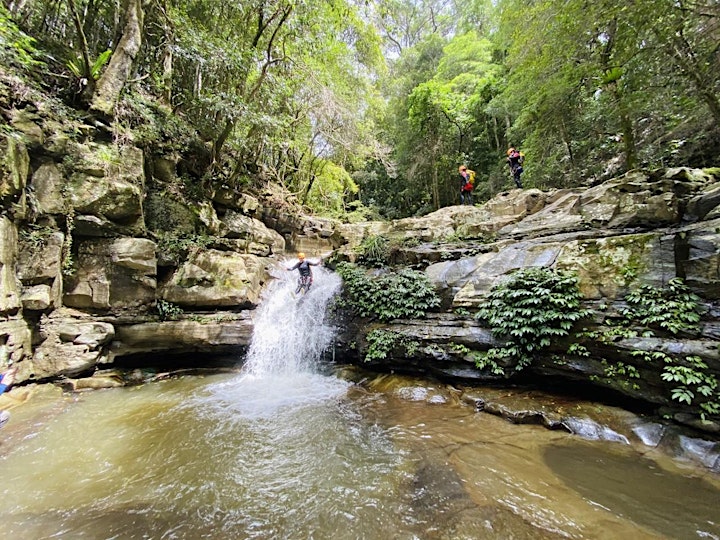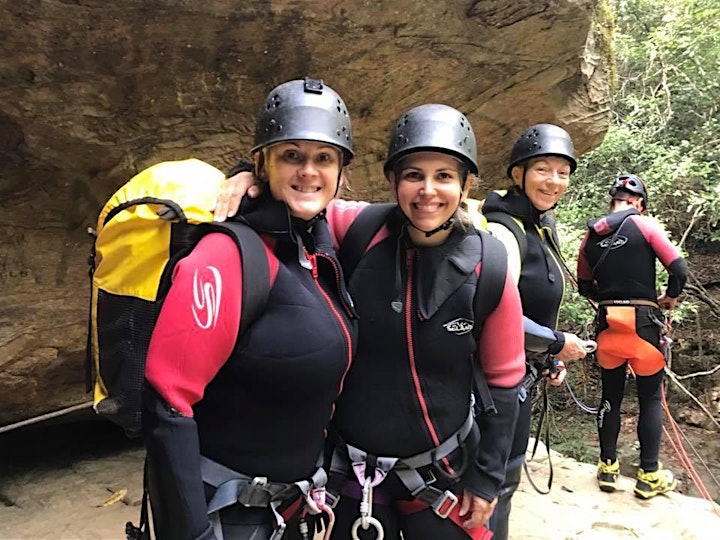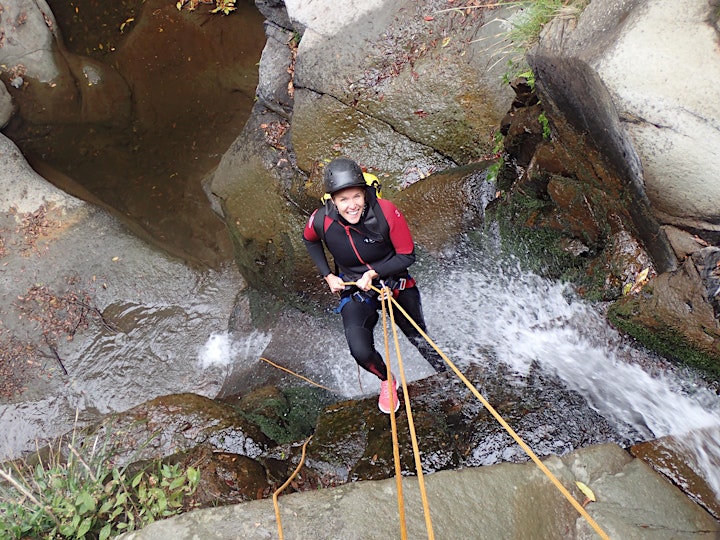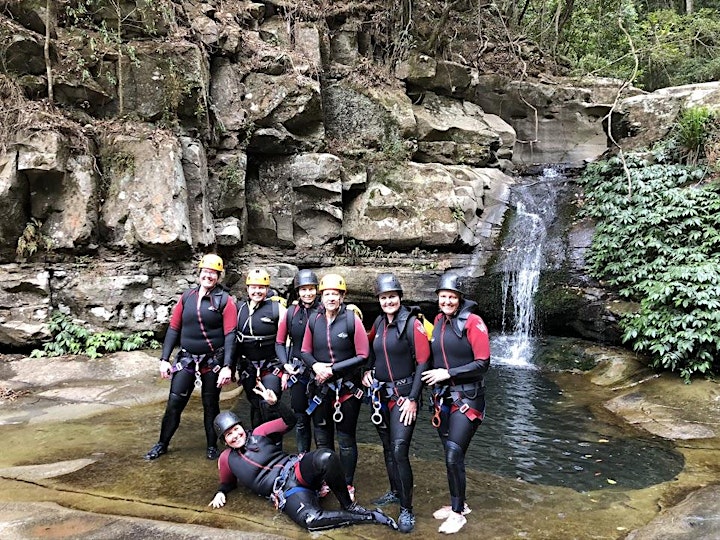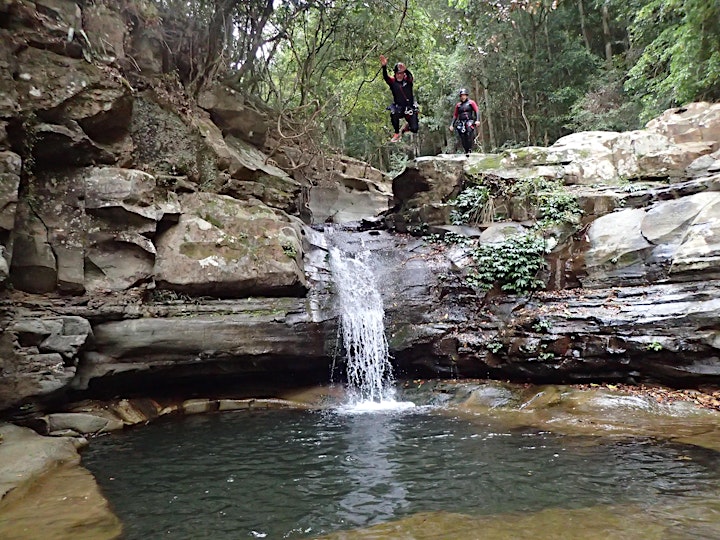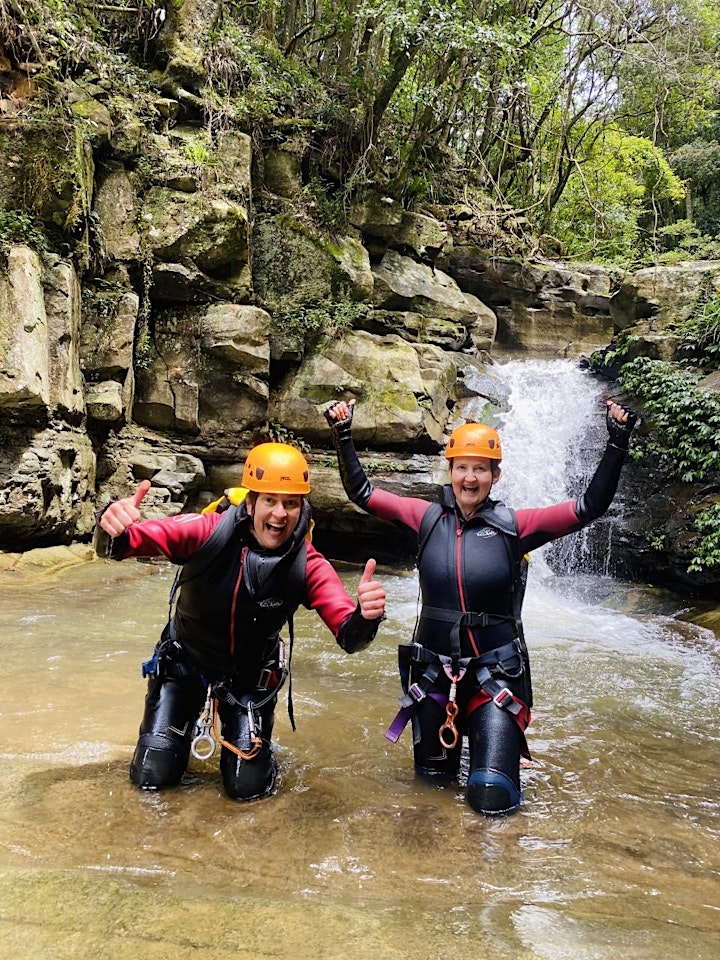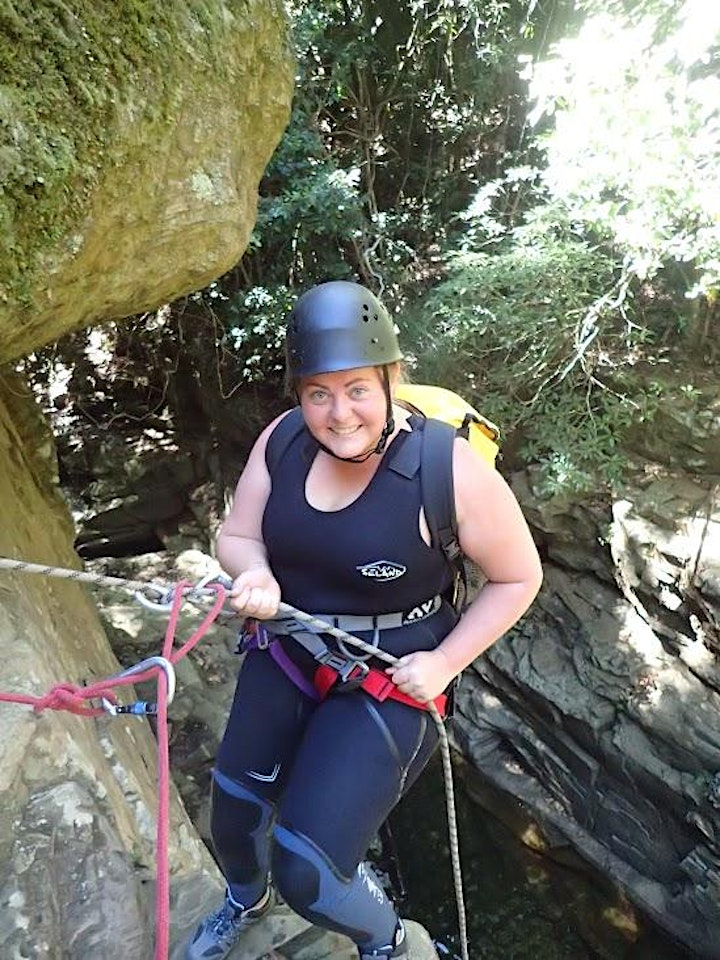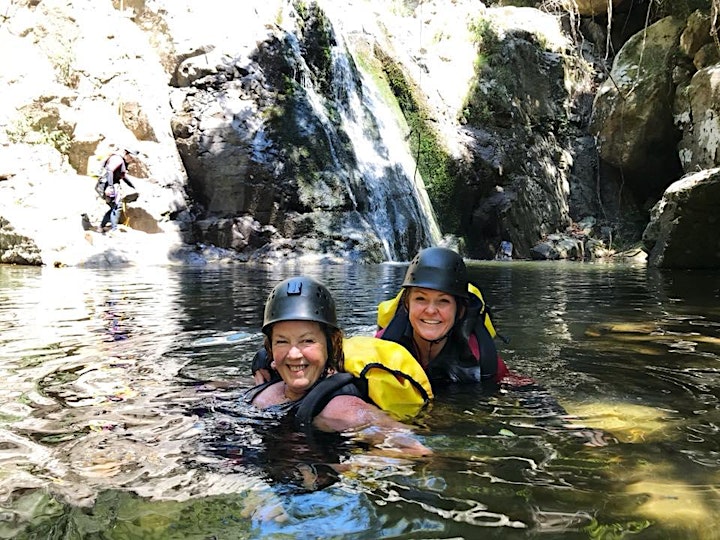 Organiser of Women's Rainforest Canyon Adventure // 6th November