Women's introduction to overnight hiking on the Six Foot Track // Blue Mountains.
About this event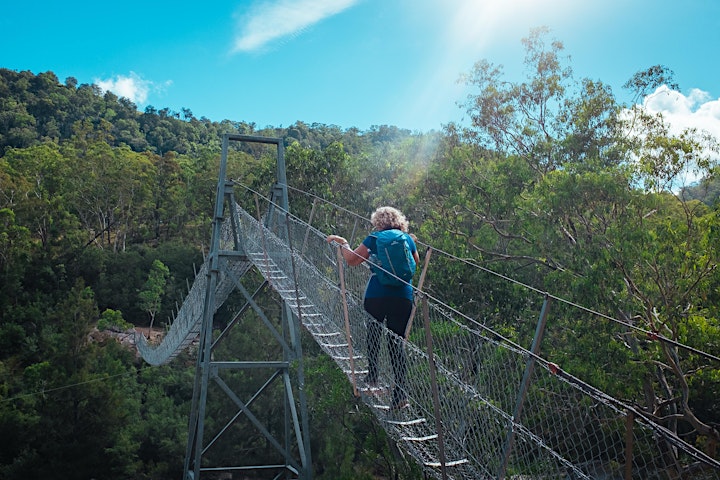 Welcome to Overnight Hiking…
It actually doesn't mean walking during the night! - It means learning how to prepare, pack and enjoy a weekend away camping under the stars. If you're new to overnight hiking, this is the perfect introduction with Women Want Adventure.
This trip is lead by WWA qualified outdoor guide Bindi. She has designed the weekend to support and teach you along the way and have as much fun as possible.
If you haven't done any hiking or overnight hikes before, this trip is a good place to start.
WHAT YOU WILL LEARN:
How to prepare for an overnight hike
Packing tips and tricks
Equipment preparation
Outdoor cooking (prepared for you)
Food - eco friendly ways to pack and prepare food
Responsibilities and safety
Setting up camp
ABOUT THE HIKE:
Leave the bustle of the city behind on this two day women's overnight hike will take you down into the valley to the Cox River. You will have the chance to cross the Swing Bridge and take a dip in the river.
Meeting at Megalong Valley Tea Rooms, your leader will take you through a full hike briefing and distribute group gear/food. You will learn how to best prepare your pack and be ready for the day hiking. From Megalong Valley Tea Rooms, it's a short 10 minute drive down the road to the starting point.
The Six Foot Track Hike can be broken up into different sections from Katoomba all the way to Jenolan Caves. It's usually a 3 day challenge stretch, however we are walking the more scenic section from Megalong Valley Road to the Cox River (Swing Bridge) and return in an easier 2 days.
You'll cross farm land with cows and head down into the valley towards the Cox River for a relaxing afternoon at camp. The following morning we start the day with a yoga/stretch before heading back out to Megalong Valley Road.
DETAILS:
Meeting location: Megalong Valley Tea Rooms, Megalong Valley
Meeting time: 10.00am
Finish time: Between 1-1.30pm
Grade: Moderate. There are hills and steps in sections. Some sections are easy and other sections have hills and stairs. Please view our trip grading here to see if this is the right experience for you
Pack weight: Between 12-15kg
Distance: 7km one way (3 hours walking each day)
Style: Return trip
Numbers: Only 10 places available
Pace: Slow and steady. We will be taking our time to reach camp
Age: Over 18 years only
INCLUDED:
Tents (sharing with another lady). You can bring your own tent if you choose
Waterproof pack liners
Hiking Wilderness Equipment 75L backpack -($30 hire fee)
First aid
Trail snacks
Saturday lunch/dinner/dessert
Sunday breakfast
Tea and coffee
All eating utensils
MSR Cooking gear and pots
Camp light
Group tarp
Group ground mat
Emergency communication (PLB)
First aid
Toilet gear
NSW National Park Eco Pass Licensing and permits
Photos of your trip posted in a private Facebook Page
WHAT YOU NEED TO PACK:
Hiking pack (55 to 65L capacity). Unless you are hiring from us ($30)
Sleeping bag (-5 or more) View example
Sleeping mat (insulated) Please do not pack a yoga mat. View example
Water (You need to carry minimum 2L). We suggest a 2L bladder + and a 1L water bottle for two separate carriers
Head torch with spare batteries
Wet weather (waterproof jacket with hood – very essential)
Fleece jumper
1x hiking shirt (merino material is best. Cotton is not great to walk in)
Long sleeve shirt
Thermal top (very essential)
Thermal bottoms (very essential)
Lightweight camp trousers
Walking boots or shoes
2x pair of hiking socks (merino material is best)
Underwear
Camera or phone to take photos
Phone power bank and cords (optional
Personal medication
Sunscreen
Sunglasses (sunglasses straps are handy)
Hat
Insect repellent
Warm clothes for the night (you can wear your thermal top)
Beanie
Lip balm
Small packet of tissues
Warm gloves if hiking in winter
Swimmers if willing for a drip in warmer months
Small travel and quick dry towel
Personal blister pack
Toothbrush and paste
Toiletries
Ear plugs
Rubbish bag (for dirty or wet items)
Hiking poles (optional - very useful up the hills and steps). We have poles for hire for $20, please let us know when booking
Thongs or camp shoes
Good book
GEAR HIRE
Invoices will be sent 5 days prior to your trip departure. Please indicate when booking what equipment you may need to hire.
Overnight hiking pack - $30+gst
Hiking poles - $20+gst
WHAT'S ON THE MENU?
We don't give away all our secrets online, but you can expect to be eating wholesome and fresh wraps + delicious snacks. We love healthy food and veggies so dinner is always a healthy hearty meal. Dessert (surprise). Expect to be eating a mix of oats with dried + fresh fruit for breakfast. Your Guide will show you how food is best prepared for light weight packing so you can go home with helpful tips. Of course, soup, coffee and tea is plentiful.
We cater for dietary requirements, (not preferences) please inform us when booking.
Please contact us at womenwantadventure@outlook.com if you have any questions about this trip. We hope you will be able to join us.
FAQ'S:
We've got a heap of answers to common questions here.
So, what exactly is Women Want Adventure? Do I have to be a young, super fit, experienced adventurer to attend?
Nope, you certainly do not. You can be a beginner to advanced (or anywhere in-between). Women Want Adventure is all about women coming together to try something new, make friendships, experience challenges, surprises and enjoyment of adventure. Our youngest member is mid 20's, our oldest is 71, and 75% of women turn up individually.
How physically fit do I need to be to attend this trip, I'm afraid I'll hold the group back. This trip is suited for women who are comfortable walking up steps and hills. . It's not a good idea to attend if you have an injury, a sore back or sore knees. Please bring hiking poles with you for additional support or hire from us for $20. This hike will require you to walk up down steps and hills. You must be comfortable to hike with a full pack. We suggest you get in some walks around home between 5-10km before attending and have a good level of fitness.
What is the average age of women attending? Women between 25-62 years.
Can I bring my own snacks? Yes of course. We do provide plenty.
If I hire a pack, when do I pack my own things into the bag and will I be shown how to do this? When the group meets, your guide will take everyone through a re-pack session. At this time, she will allocate your pack and help you fit it.
What type of toilet facilities will there be? There are bathrooms at Megalong Valley tea rooms. At camp their are basic pit toilets.
What is the cancellation policy? Please click here for our full terms and conditions.
What if I book and can't attend due to illness, commitments or Covid-19?
Women are aware of the risks of booking travel or adventure plans due to Covid-19. If you are unable to attend due to being in isolation or a lock down, the following still applies to your booking.
* A 75% refund (with the exception of the booking fee $12) will be made if you cancel any part of the reservation 31 days or more prior to the first day of the reservation.
* A 50% refund (with the exception of the booking fee - $12) will be made if you cancel any part of the reservation 15 to 30 days prior to the first day of the reservation.
* No refund will be made if you cancel any part of the reservation less than 10 days prior to the first day of the departure or any time after. This includes cancellation requests for illness and injury.
That is:
1. 0 to 10 days: No refund
2. 10 to 30 days: 50% refund (less booking fee - $12)
3. 31 or more days: 75% refund (less booking fee - $12)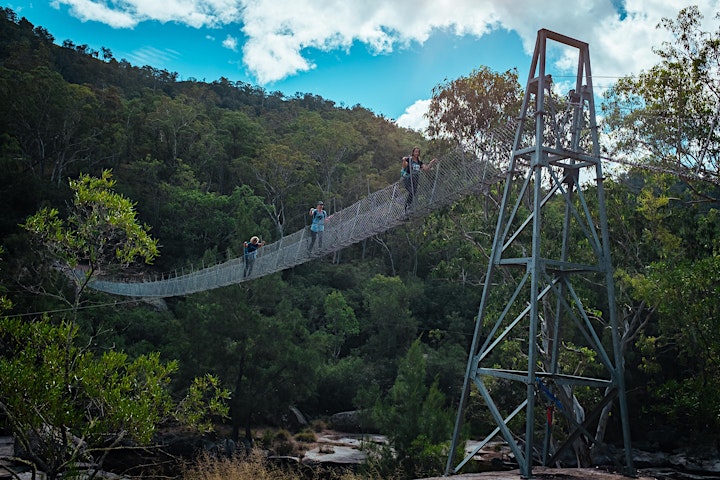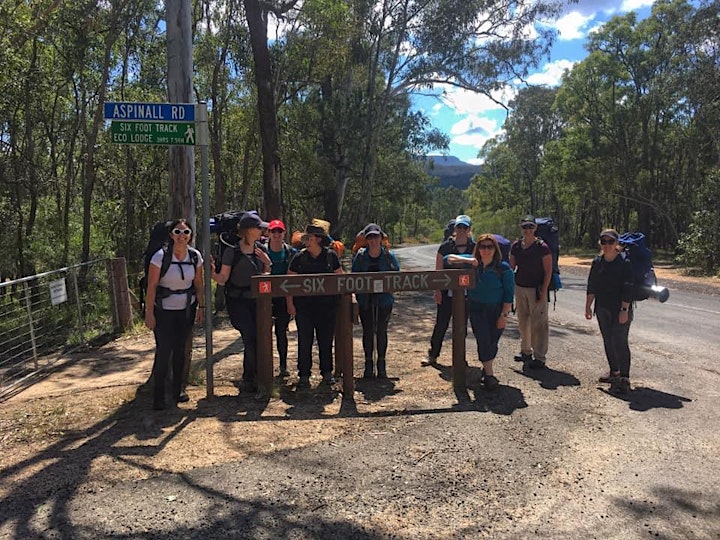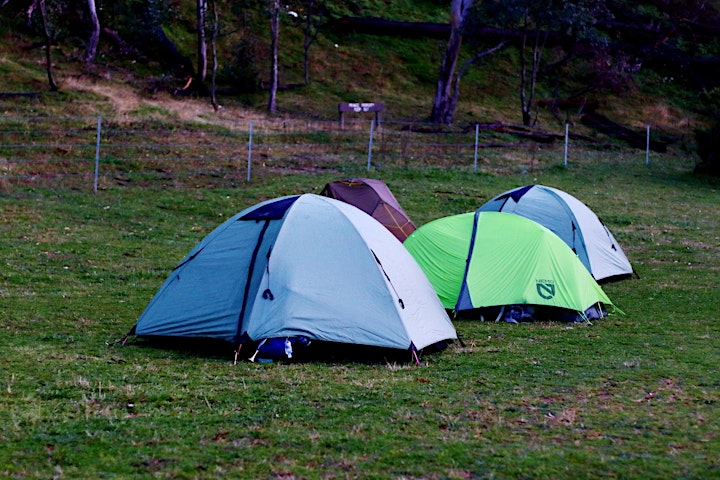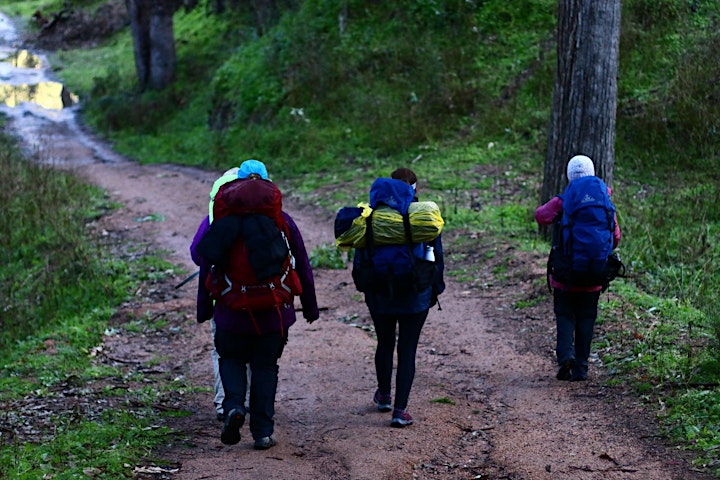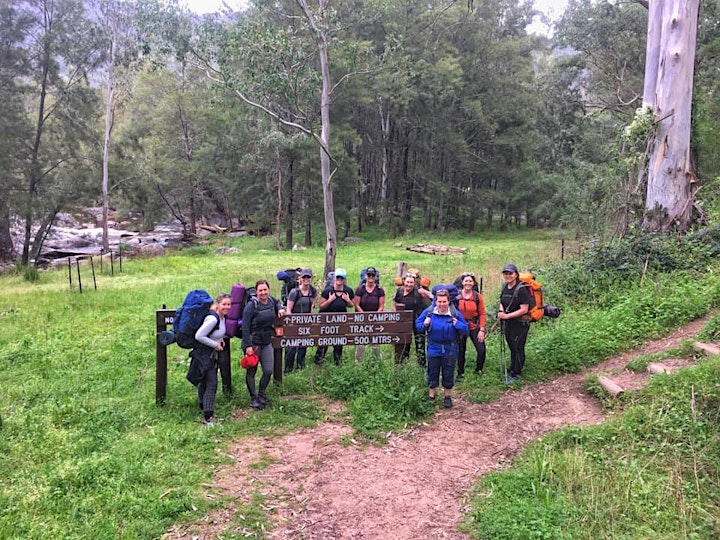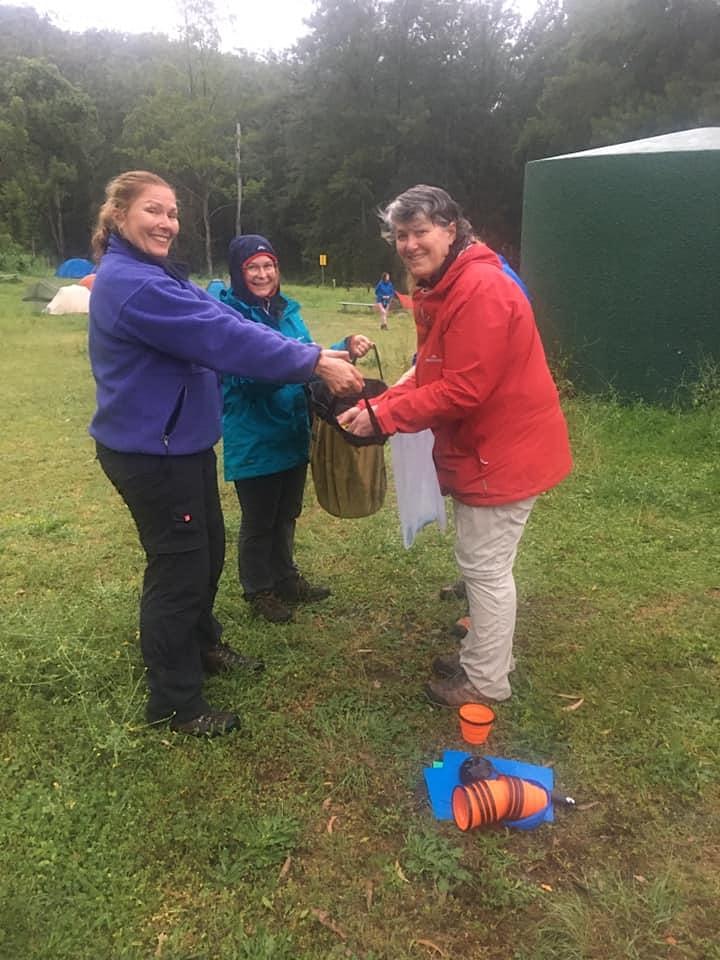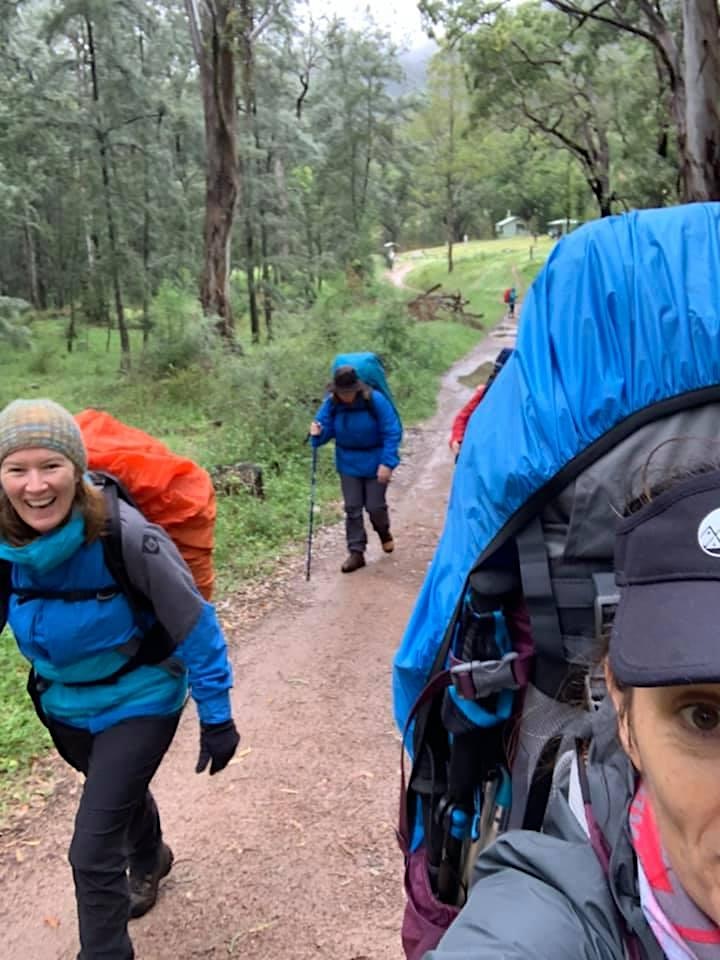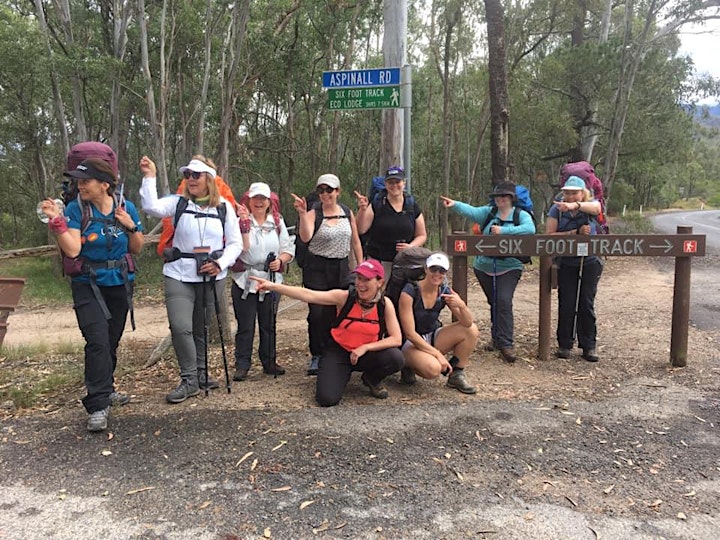 Organiser of Women's Overnight Hike // Six Foot Track