Description
If you only use public transport to get around, getting out of the city and joining a day hike with Women Want Adventure is easier than you think!
This hike to Kingfisher Pools is a guaranteed crowd pleaser. From the viewpoint at Mt Westmacott to the secluded Kingfisher Pool where we stop for a yummy Anzac biscuit and swim, this hike has it all.
Despite its proximity to Sydney, this hike is packed with great wildlife and stunning National Park views. The pace of hiking is slow. We mean it… slow. Women can take time to soak in surrounding while chatting with ladies and making new connections.
TRIP DETAILS:
Hike name: Kingfisher Pools Hike
Start time: 8.30am
Finish time: 12pm
Price: $69 pp INC GST
Grade: Moderate-Difficult (hills, uneven surfaces, rock scrambling)
Duration (hours): 3.5 hours
Meeting location: North end of Warabin Street, Waterfall. Meet at the National Parks sign in the cul-de-sac (beginning of the Bullawarring Track) where we park our cars
Trail type (rocky/fire trail/single track etc): This track has a variety of terrain, ranging from rocky fire trail, boulders to single-file trails with scrub
Age: Over 18 years only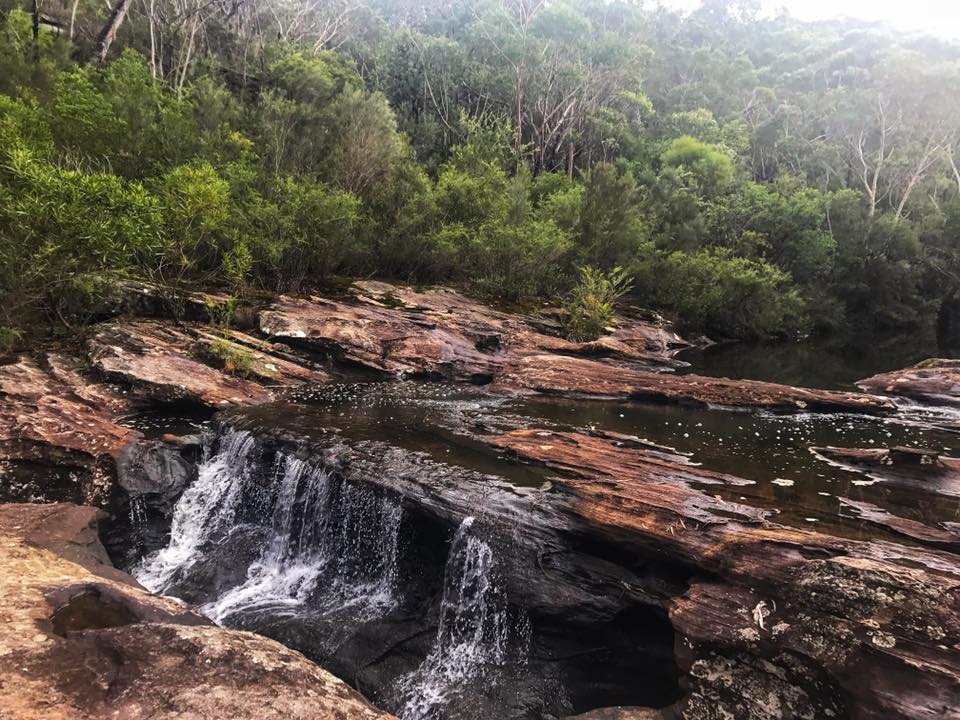 HIKE DESCRIPTION:
The feeling of adventure starts right from the start of the trail as we walk along the trails of Heathcote National Park. With a variety of terrain ranging from rocky fire trails to tight tracks through to scrub. Starting from the trail-head on Warabin Street, we will take the Bullawarring Track down to the intersection with the fire-trail and continue our walk past Lake Toolooma and the Camp Coutts. From here, we hit the hills before rock scrambling our way up to the summit of Mount Westmacott for a photo! Coming back down the hill, we will continue along the fire trail and take a detour to the Kingfisher Pools for morning tea – and a quick dip if we're lucky! The hike then finishes its loop back where we started. The walk is about 8-9km in distance and has a lot of uneven surfaces - a good base level of fitness is required for the rock scrambling and hills.
INCLUDED:
Eco Pass Licensing and Permits
Local and qualified outdoor female leader
First Aid
Healthy and delicious morning tea
Tea and coffee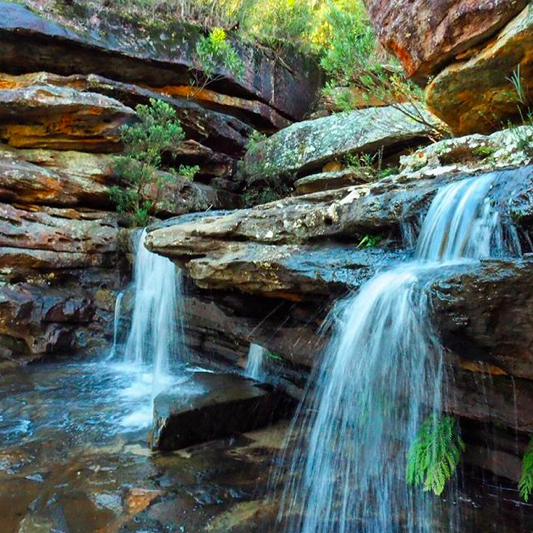 HOW TO GET TO THE MEETING LOCATION:
If driving: type "Warabin Street, Waterfall" into Maps and follow the directions. We are meeting at the northern end of the street in the cul-de-sac – there is a National Parks sign at the trail-head, your leader will be standing here waiting for you!
If catching the train: Catch the train to Waterfall. When you exit the platform, you will come out on Kooraban Street. Walk west over the bridge and continue to the intersection of Kooraban St and Warabin St. Turn right onto Warabin St and walk all the way to the end of the cul-de-sac where we will be waiting!
LEADER DETAILS:
WHAT TO BRING:
Walking shoes/boots
Hat
Sunscreen
Small hiking backpack/day pack
2L water
Personal medication
Camera
Wet weather jacket
Warm fleece if it's a cooler day
Walking poles (optional)
Swimmers and towel for a dip!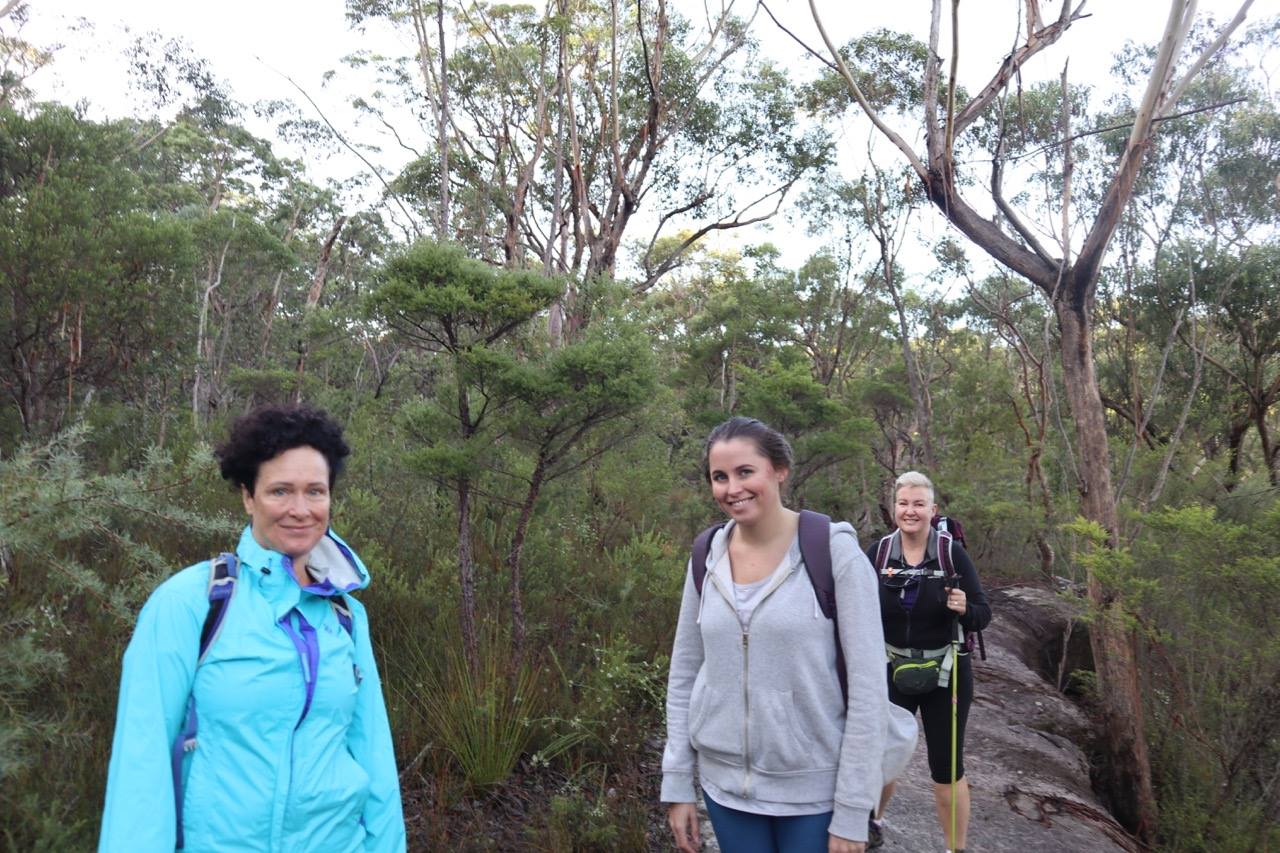 ---
FAQ'S:
Are there bathrooms at the meeting location? There are no bathrooms at the meeting location, however there are toilets at Waterfall station.
Are there steps or steep hills on this hike? The track has steep hills with rocky steps, and in some areas you will need to use your hands and knees to scramble over boulders.
Is there reception on the hike? There is limited to no reception on this hike. That's a good thing! Turn off your phone and listen to the birds.
What are theaverage ages of ladies who attend your trip? Average age is 45 years. Most ladies are in their 30's to late 60's.
---

Cancellation Policy:

We hope you do not need to cancel your trip, however if cancellation takes place the following will apply:
More than 30 days before the trip there is no charge
29-15 days before the scheduled trip there is a 20% administration fee
14 days or less before the scheduled trip the full fee will be charged (100% of the participant cost).
Please be aware that if a participant cancels their trip once it commences or they do not show they also forfeit their full trip cost. Late arrival of a participant or participants on the day may also forfeit the full trip cost. Women Want Adventure may reduce, transfer or waive the loss of fee for any reason at their sole discretion.
In the event of adverse weather conditions, Women Want Adventure reserves the right to change, alter or cancel this trip in the interests of client safety. Women Want Adventure will notify all participants as soon as possible on the day.
Cancelation due to weather:
Participants will hear from us if we need to cancel the day due to the weather. Participants must assume the day is going ahead if they do not hear from Women Want Adventures otherwise. If participants cancel their trip on the basis of weather (and we have not cancelled it ourselves) no refund will be given. If weather conditions cause us to cancel the trip we will offer alternative dates however if this option is not possible for participants refer to the Women Want Adventure Credit and Refund Policy.
You are required to sign a waiver for this trip.