Are you ready looking for an activity to do while visiting Jervis Bay with the girls?
About this event
Designed for first time paddlers, this gentle day trip is suitable for women ready to ease their way into an adventure.
Jervis Bay is one of Australia's most spectacular and accessible paddling locations. It features crystal clear water, white sand beaches and a fantastic array of wild life with over 200 species of birds and 180 species of fish. 
Our trip winds its way from Huskisson up river (depending on weather) to find a great swimming location and rest stop.  Morning tea will be served up with our famous Anzac biscuits, fresh fruit and tea/coffee. 
You will be able to take in stunning panoramic views of the entire Jervis Bay and the rugged coastlines. You might even spot the many dolphins, turtles and marine life swimming underneath you. 
Attend individually, most ladies do! We welcome all. 
Inclusions
Tuition given to level of tour
Professional Guidance with Australian Canoeing Qualified Women Want Adventure Guide
All kayaking Equipment provided including PFDs and Paddling Jacket
Morning tea 
Tea and coffee
First Aid
Details 
Start Time: 8.45am
Finish Time: 1:00-1:30pm
Meeting Location: Dent St Huskisson – Kayak Launching Ramp Carpark
Maximum Number: 10 women
Style of Adventure: Sit On Top Kayak Trip – River and Enclosed Bay conditions
Age: Over 18years
Trip Grade: Easy
About
Experience the magic of the Jervis Bay Marine Park with its stunning waterways, rocky foreshores and gorgeous beaches all just a paddle stroke away on this tailored Sit On Top Kayak adventure. 
Meeting at Huskisson's Dent street Kayak lunching area we will set off stingray and sea eagle spotting on the clear waters of Currembene Creek checking out the beautiful mangrove environments and shallow sand edges of this diverse estuary system. We will cruise along taking in the sights and sounds of river life before spinning out into the bay for some open water action, keeping an eye out for the local resident bottlenose dolphins. Stopping for morning tea, a relax on the beach and a swim, we will crack out the Anzac biscuits and other yummy goodies and chat over coffee or tea.
Into the kayaks again and we will meander back to our launching area and finish off a sensational morning on the water.
Getting there
Turn onto Jervis Bay Road from the Princess highway and continue for approx. 10min. Turn left onto Huskisson Road and turn left again onto Dent Street a short distance after the Husky Sports Club. There are public toilets near the parking area.
What to bring
Your good looks, we think you're pretty special
Hat with strap if possible
Sunglasses
Shoes that can get wet or thongs
Drink bottle (2L) We will supply additional water if needed
Towel and swimmers
Change of clothes
Paddle gloves (optional, but you'll look pro!)
Long sleeve light weight top for sun protection
Camera with strap or water proof case
COVID - 19 QUESTIONS
Adventure, travel and Covid-19 is one of those things that naturally gives rise to queries, concerns and doubts, so we're here to put your mind at ease.
To attend any trip with us, all women are required to produce:
Proof of COVID-19 full vaccination
FAQS
From what to wear to is Chris Hemsworth single, our FAQs are such know-it-alls. Check them out here.
Do I need to book with a friend if they are double kayaks? No friend, no worries! We'll hook you up with your match made in heaven! Just turn up individually.
Is there a minimum or maximum age to attend? We think inspiring young women is the bestest, however we only offer trips for over 18 years, just so, well... we all understand what a hot flush is, you know? Grandma's welcome.
What do I need to wear in the kayak? Nothing! Jokes. A long sleeve shirt is great for sun protection. If you want to swim, wear your swimmers underneath and some shorts or tights. Dorky, old clothing welcome. Do we care if it matches? Nope.
I'm worried I'm not fit enough and never been kayaking before. Did you hear that? That's your inner mean girl telling you you're not good enough. That's why it's taken so long to come on a trip already. We've got you, even if you feel "not your best" right now. That's the whole point! Your guide Dane will teach you basic skills and make sure you feel comfortable and safe. All women are in double kayaks which means you can fall asleep and let her do the paddling.
Some boring, but important stuff!
If you need to cancel, please refer to our T&C's HERE.
Because many of us skim read... here is a quick cancellation summary:
1. 0 to 10 days: No refund
2. 10 to 30 days: 50% refund
3. 31 or more days: 75% refund
Transfers can occur outside 15 day period for the same trip at a later date. Otherwise cancellation fee's apply.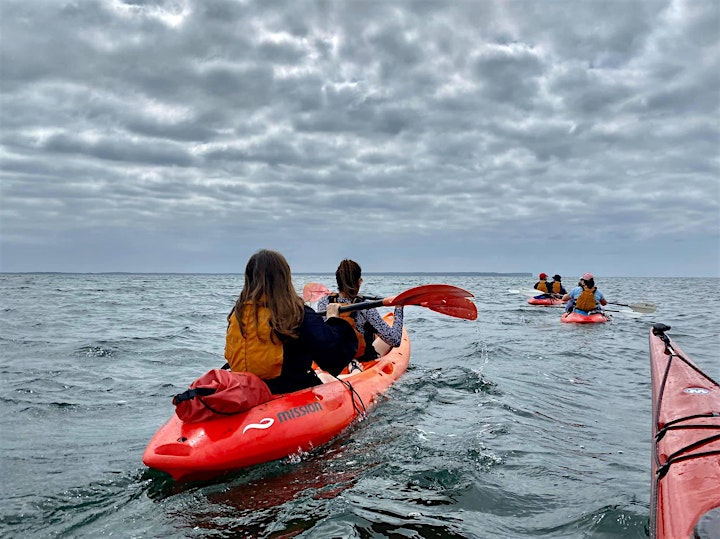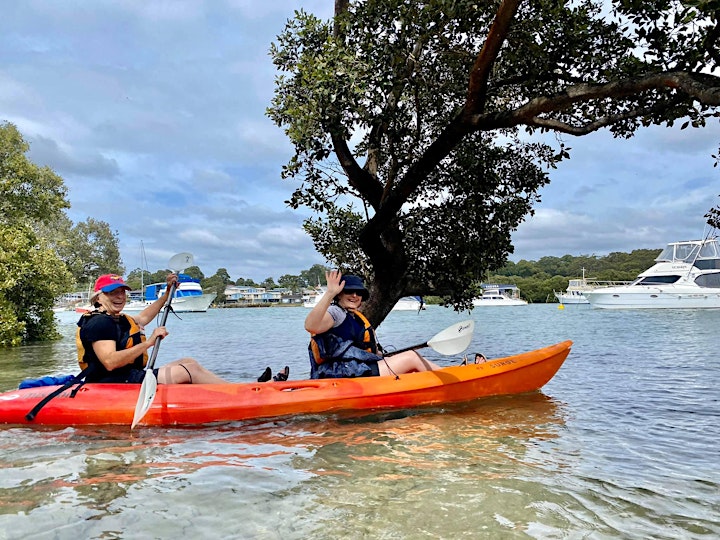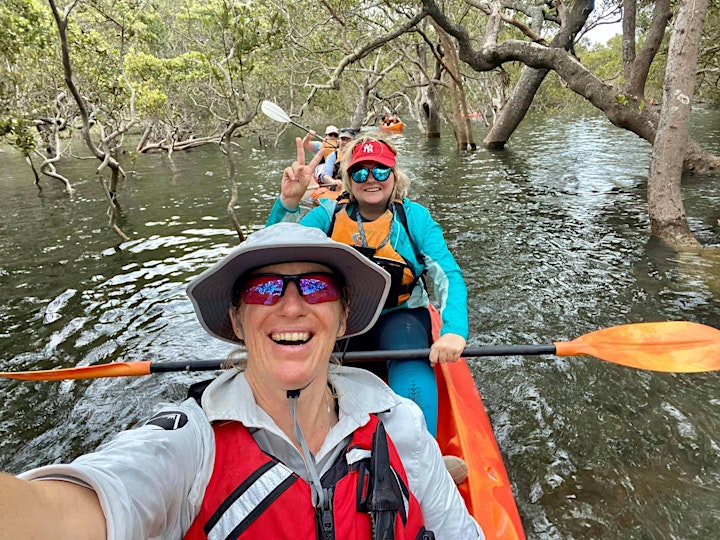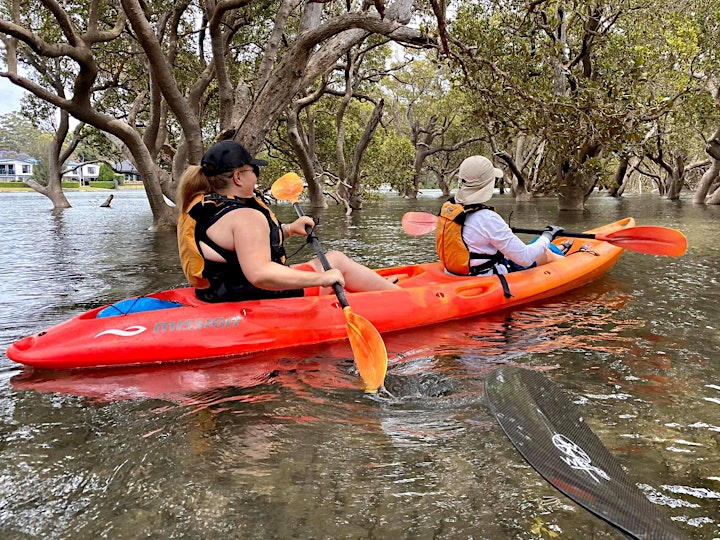 Organiser of Women's Jervis Bay Sit On Top Kayak Day // Sunday 13th February