Learn about your menstrual cycle hormones & how you can cycle sync your lifestyle to support your body - creating less stress & more ease.
About this event
Join me with a hot cuppa for 60-90 minutes to chat about the cyclical nature of women who are in their menstruating years.
Learn the basics of your menstrual cycle, the 4 phases & the changes you experience in your body every month. Let me show you how to best support yourself by cycle syncing your lifestyle to create more ease & less stress!
Learn the basics of your body as a woman who menstruates & how the hormonal shifts can impact you both mentally & physically. From food choices & best exercise for each phase, right through to your social calendar, learn how you can move forward with less stress & more ease in your everyday life.
More about Sophie here: https://www.sophiebarrett.com/about
or join me in my WOMEN'S ONLY community here: https://www.facebook.com/groups/589433071980390/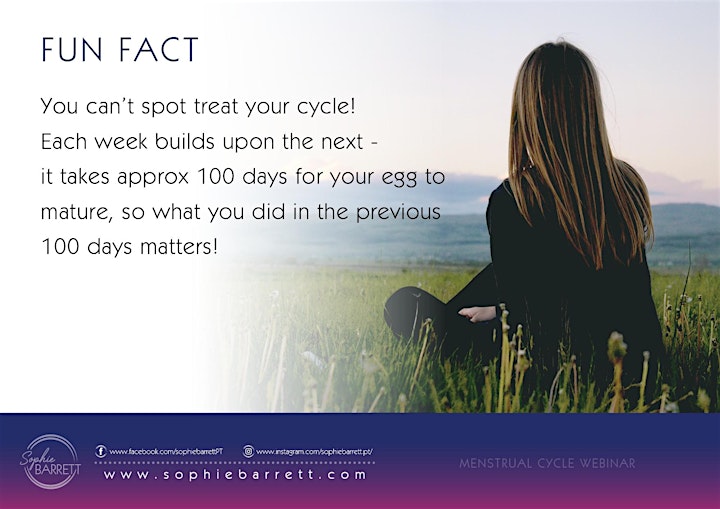 Date and time
Location
Refund policy