An education session to help women better understand the female aging process and how to keep fit and healthy
About this event
Women's health is fascinating. The female body is complex and goes through so many changes and challenges throughout a woman's lifetime.
In this weekly Belong Club Health and Independence session, Women's Physio, Katie Salcole, will cover healthy aging for women. She will address the challenges that can emerge during menopause and arise in the following years. Traditionally these topics have been seen as uncomfortable but they are common experiences and important to understand to ensure you maintain your best health.
Amongst questions arising from the group, Katie will cover challenges such as stress incontinence, prolapse, pelvic pain or dysfunction and provide guidance on keeping active and healthy into the later years.
Rebound Health are big believers in empowering women through education. That's why they have teamed up with Belong Club to provide this education session, designed to support women better understand how to manage hormonal transitions and have the healthiest and happiest outcomes!
When: Thursday 14 July, 1pm - 2pm
Where: Online
Cost: Free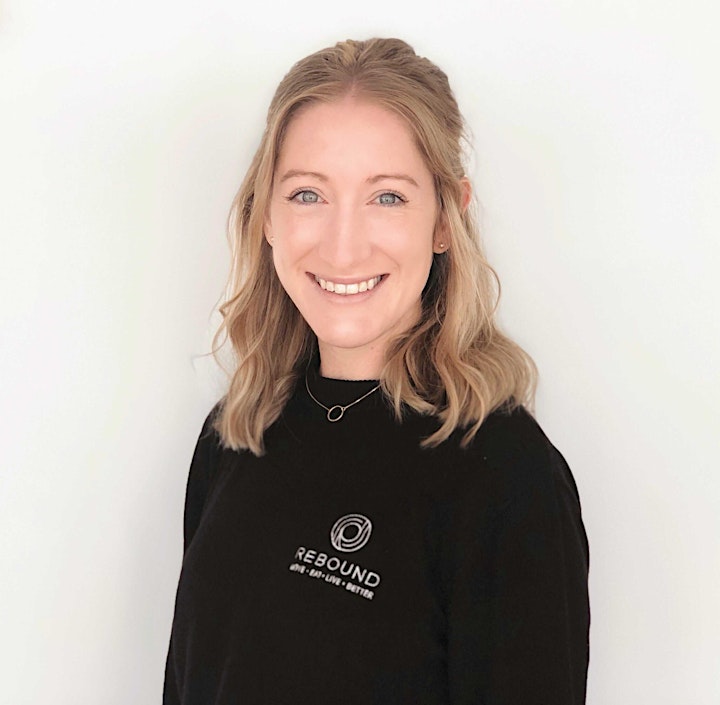 About the Host
Katie is specialist physiotherapist from Rebound Health, on the Northern Beaches. Rebound Health is made up of a multidisciplinary team including Physiotherapists, Exercise Physiologists, Dietitians and Occupational Therapists. Katie is one of two physiotherapists within this team with a special interest in Women's Health.
Katie is passionate about helping women achieve their very best. She has completed post graduate courses and studies with the Australian Women's Health Training Associates and Australian Physiotherapy Association specific to Women's health physiotherapy.
Katie also has extensive experience in the public health sector working in hospitals and the community across Australia and the UK, and experience in stroke and neurology, orthopaedics, cardiovascular health and rehabilitation.
To learn more about Rebound Health, visit: www.reboundhealth.com.au.

About Belong Club
We welcome you to join the Belong Club!
The Belong Club is a Northern Beaches Community Care initiative designed to build community connections. We use local presenters to run online and in-person events that everyone is welcome to join.
Through activities, conversations and knowledge sharing, Belong Club brings together anyone looking to try something new, re-explore old passions, socialise and build more community connections.
The online component of the Belong Club offers increased accessibility to new and ongoing connections as part of a supportive online community, to sustain health and wellbeing.
Check out all the activities on our website, at ccnb.com.au/events.
All Belong Club events are currently free.
Once you join an event, you're considered a member of Belong Club! We'll start sending you a weekly email update with the upcoming week's event. Remember, you're free to unsubscribe from these at any time.
Contact us
If you have any questions, please email belongclub@ccnb.com.au or call 1300 002 262 to speak to the team.