This mix of canyoning and abseiling experience is a perfect way to be introduced to the outdoors, especially in the Blue Mountains. We begi
About this event
This mix of canyoning and abseiling experience is a perfect way to experience the outdoors, especially in the Blue Mountains. 
We begin the day with learning the ropes "literally" with a half day dry abseiling. The abseiling is done off the Narrow Neck plateau itself, with three different pitches - 5m, 15m, 30m. Afterwards we all head around to the Conservation Hut area for lunch and the Empress Canyon.
The Empress Canyon consists of majestic rainforest scenery with rock jumps from 2m up to 5m and finishes with a breath-taking 30m waterfall abseil! The longest swim required to complete is approximately 10m. You will be provided with a thick, warm wetsuit, canyoning harness, backpack and a helmet. Once you are geared up, we give you abseil preparation training, then off we go to start our journey into the depths of the canyon!
Before you get to the waterfall, you will have already gasped at the canyon's beautiful rainforest and sculptured rock, clambered over boulders, leaped into deep pools, and spotted bright orange crayfish. For the canyon you will also wear a wetsuit to protect you from its always cool waters and there are some short swims involved.
ABOUT:
Grade: Moderate, there is rock scrambling, abseiling down 30m, rock jumps and a steep hill hike out of the canyon. A good level of health and fitness is required, and you should be comfortable on your feet for a minimum of 6.5 hours and have high mobility.
Length: Approximately 6.5 hours
Numbers: 10 women
Meeting location: Narrowneck Lookout, Cliff Drive Katoomba (there are no bathrooms here so please go in town before you reach this location). https://goo.gl/maps/FW8Cp6gMyPM2 
Meeting Time: 9.45am
Finish time: Between 4.30-5.30pm (varies with group pace)
Expectations: Canyons can be cold and beautiful places. Expect to be cold, wet and tired. Please discuss this with your friends if booking as a group.
Weight limit: Weight limits can be subjective depending on your height and fitness levels. If you are over 100kg and relatively short, please get in contact with us to see if this trip is suitable for you.
WHAT TO BRING:
Secure waterproof containers will be provided for personal items
Durable older clothing. Dress weather appropriately (check weather forecasts)
Running shoes, joggers or trainers to wear in the canyon (they will get wet). Shoes must be enclosed and have grip
Swimming attire (wear under clothes and wet suit)
2 L of water
Sunscreen
Hair ties for long hair
Sunglasses (optional)
Rain jacket (check weather forecasts)
Gym gloves are useful in the canyon when moving over rocks
Camera (optional, must be waterproof and strongly tied to your body)
INCLUDED:
Licensing 
Experienced and qualified canyon guides
All safety equipment
Wetsuits and helmet
Morning snacks lunch
Transport to and from pick up location
HOW FIT DO I NEED TO BE?
Our moderate level trips will see you spending more time outdoors and moving that body of yours for up to 6.5-7 hours on this canyon day. You will need high mobility and expect to be on your feet moving up and down rocks and hills. Physical exercise should not be new to you.
Leave the following behind in your car for after the tour:
A towel
Change of clothes
Change of footwear
Please leave valuables at home as we cannot guarantee their safety
Need to get in touch? GREAT! Because we love hearing from you and answering your questions. Please email womenwantadventure@outlook.com
FAQ'S
We've got plenty of answers to your questions HERE.
So, what exactly is Women Want Adventure? Do I have to be a young, super fit, experienced adventurer to attend? Women Want Adventure is all about women coming together to try something new, make friendships, experience challenges, surprises and enjoyment of adventure. Our youngest member is mid 20's, our oldest is 71, and 75% of women turn up individually. Be sure to carefully read the grading to make sure the tirp is right for your fitness ability.
How old do I need to be to attend? Women Want Adventure trips are for women over the age of 18 years.
Do I need any experience? No. Most women who book have never been canyoning before. We ask you are confident to be on your feet for up to 7 hours and moving over rocks and waterfalls.
Do I need to jump off rocks into the water? No. You can choose the optoin to walk or slide into the water at your own comfortable pace.
Can I attend individually? Yes! Many of the women who attend our trips turn up individually and make very good friends with the other ladies in our community.
Should I bring a GoPro? Sure! They are great for taking photos are durable.
Will the guides takes photos of me? Safety is our first job! If we're not placing you in a harness or setting you up for an abseil, we will do our best to take a photo.
Cancellation Policy Day Trips:
Please view our full terms and conditions HERE. When booking this trip, you are aware of these terms.
* A 75% refund will be made if you cancel any part of the reservation 31 days or more prior to the first day of the reservation.
* A 50% refund will be made if you cancel any part of the reservation 15 to 30 days prior to the first day of the reservation.
* No refund will be made if you cancel any part of the reservation less than 10 days prior to the first day of the departure or any time after. This includes cancellation requests for illness and injury and Covid-19.
That is:
1. 0 to 10 days: No refund
2. 10 to 30 days: 50% refund
3. 31 or more days: 75% refund
Please be aware that if a participant cancels their trip once it commences or they do not show they also forfeit their full trip cost. Late arrival of a participant or participants on the day may also forfeit the full trip cost.
If you wish to transfer your day trip, this must be one outside 15 days prior to departure. There is a $50+gst transfer fee. Women Want Adventure does not except transfers within 15 days prior to departure. You can transfer to the same or different day trip. Please note, it must be a day trip and there may be a price difference between trips.
If WWA cancels your trip due to Covid-19, we will provide a full refund of amount paid for your trip and the option to transfer to another date without the transfer fee.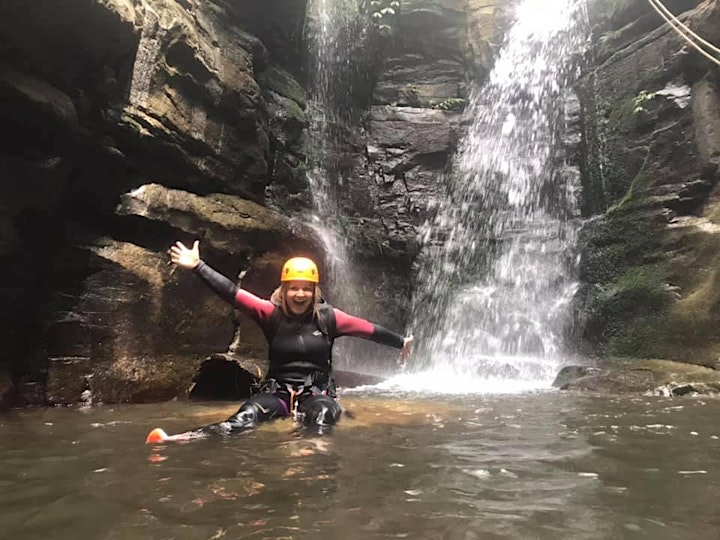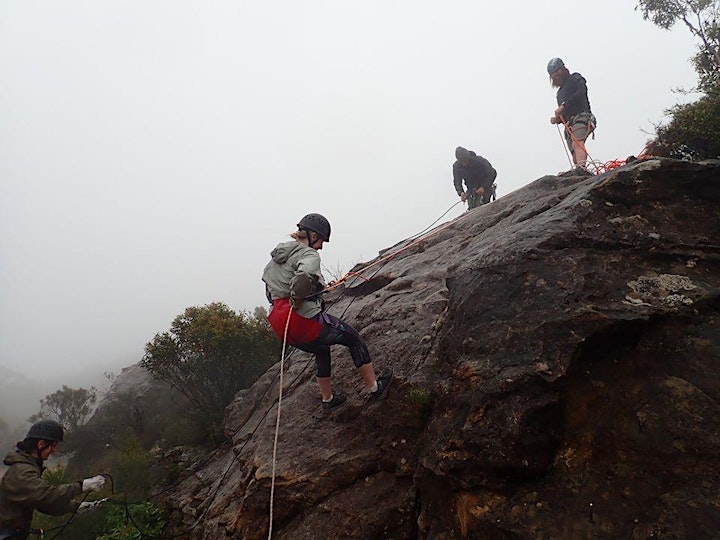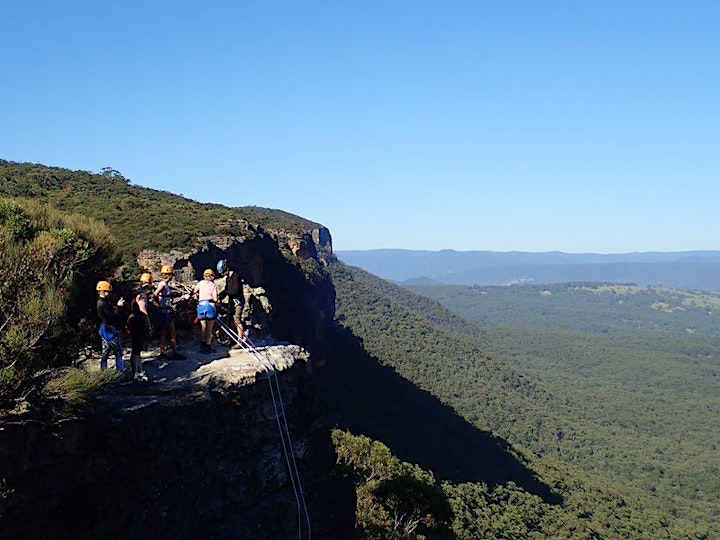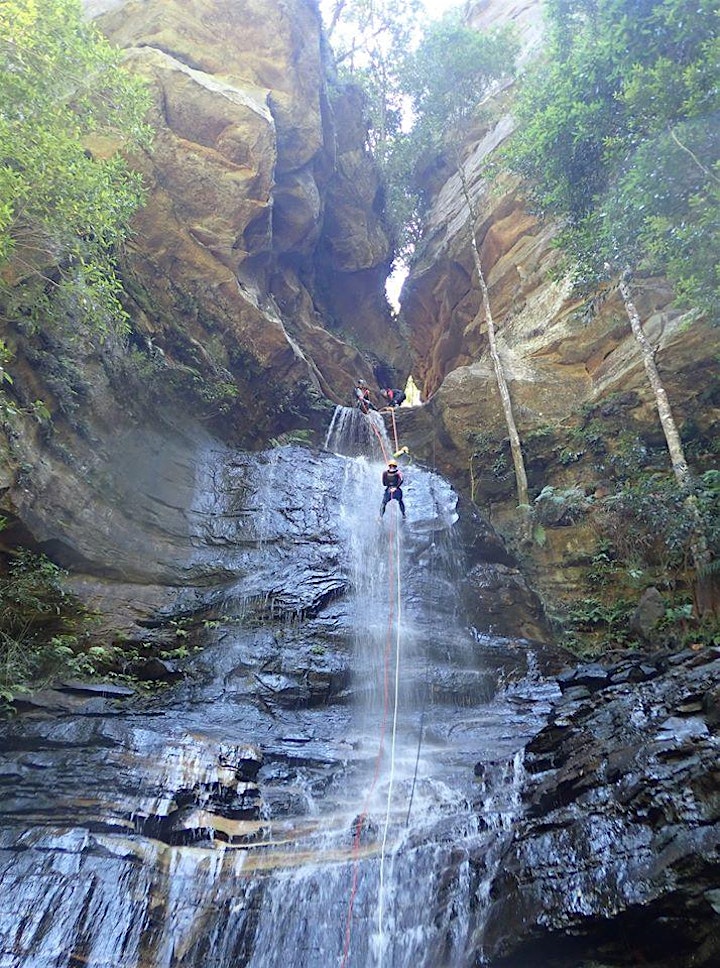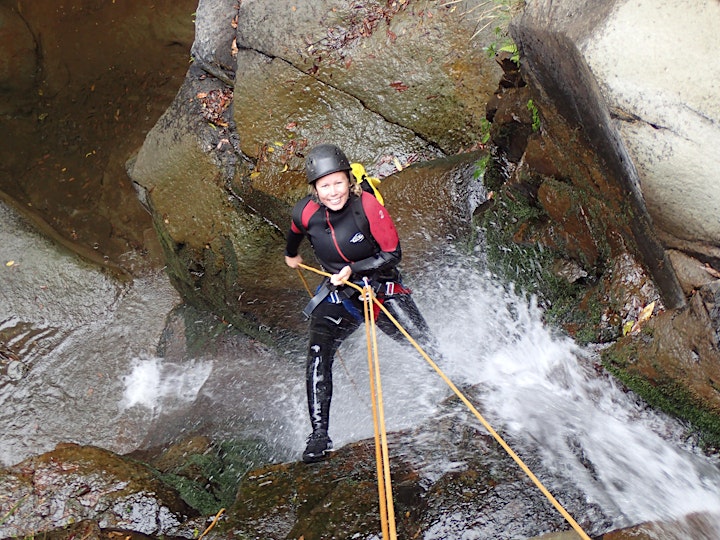 Organiser of Women's Empress Canyon & Abseil Adventure // Sunday 14th November