Sales Have Ended
Ticket sales have ended
Thank you for being here! Our sales have ended for this event, however BE sure to check out our other Upcoming Empowered Women's Events soon! You can keep in touch with Lisa @leadher_to_freedom on Insta or book in a call here at her link https://leadher-to-freedom.square.site
Sales Have Ended
Ticket sales have ended
Thank you for being here! Our sales have ended for this event, however BE sure to check out our other Upcoming Empowered Women's Events soon! You can keep in touch with Lisa @leadher_to_freedom on Insta or book in a call here at her link https://leadher-to-freedom.square.site
A New Year - A New YOU! How to take back Control of your Sabotaging Behaviour to Create Positive Inspired Action and Succeed.
About this event
If you're a Woman, Mum, Sister, Teacher or Business owner who is stressed out most of the time, and feels FRUSTRATED about getting it ALL DONE. You're NOT Alone, and you're NOT Crazy!
Women's Empowerment - The Female Factor
About this Online Event
Let's Unravel the Female Mystery together...
Does Anxiousness and Overwhelm drive your day?
Have you been tirelessly looking for solutions?
Let's Uncover and Highlight your Unique Female Factors
What you do. Why you do it
How to STOP feeling stuck
Feel FREEDOM in your heart again
Your limitations don't have to blind you anymore
Your blocked emotions can flow & FEEL good again
Women need to know about this so we can break the patterns.
We can BE Happy, this is NOT just Hope, this is about Solutions.
Let me share it with you!
Zoom - Online
Date : Sunday January 9, 2022.
Time : 10:30am - 12:30pm
Price : $59 /pp
Contact: Lisa Carruthers
Email: lisajaynecarruthers@gmail.com
A New Year - A New You!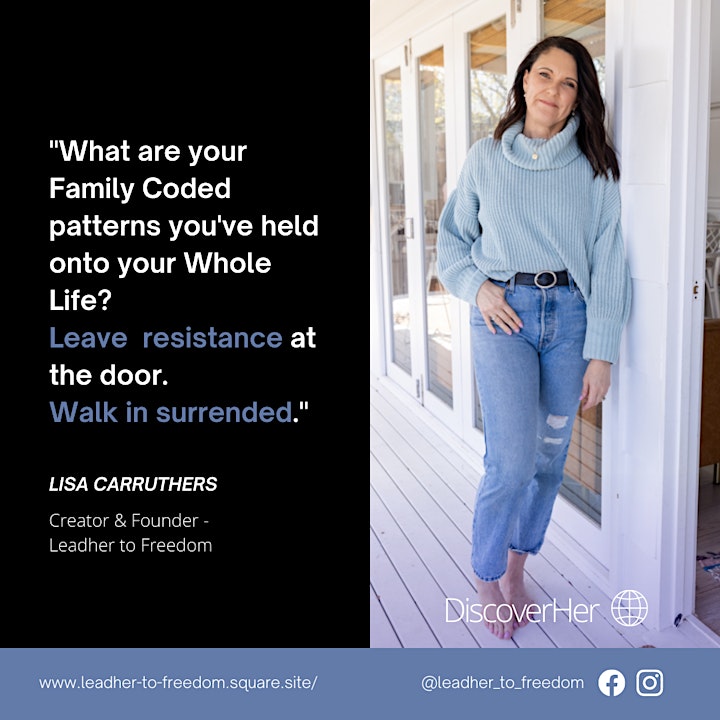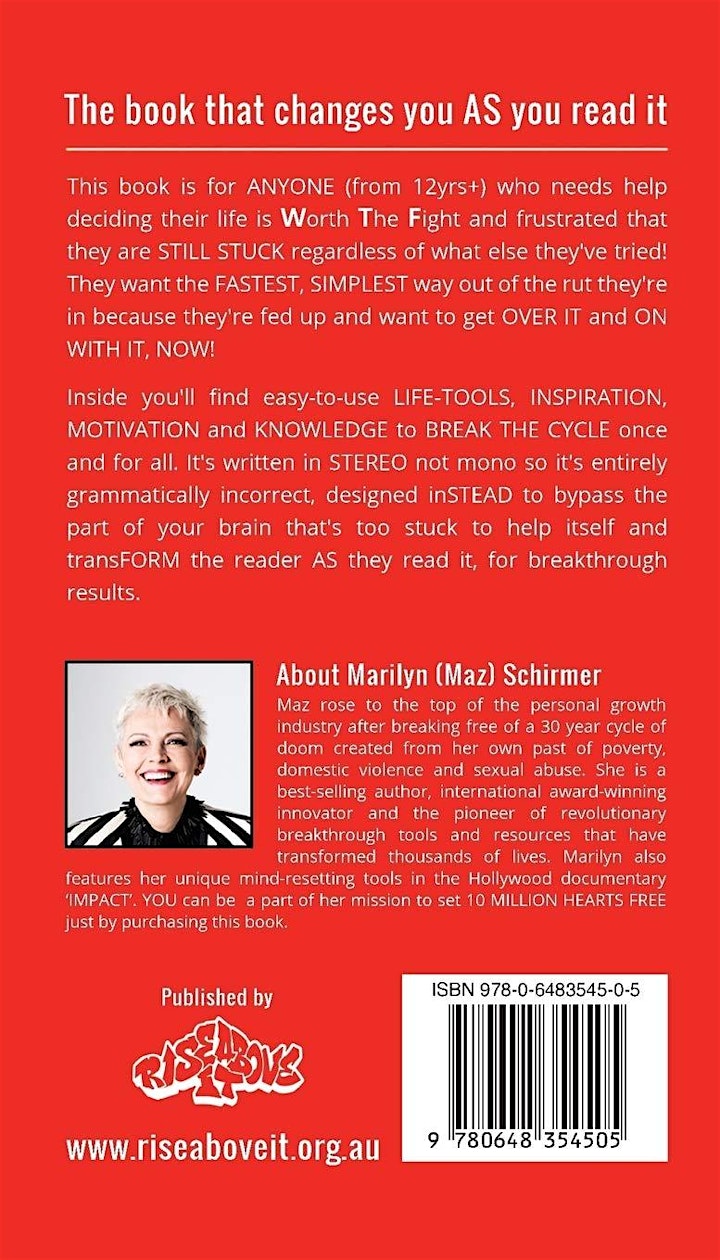 I'm not okay WTF do I do now?
The book that changes you as you read it.
By Marilyn Schirmer
Inside you'll find easy-to-use LIFE-TOOLS, INSPIRATION, MOTIVATION and KNOWLEDGE to BREAK THE CYCLE once and for all.
Date and time
Location
Refund policy