This is a fabulous kayaking day for women looking for an easy adventure with a little kayaking twist on running water.
About this event
Enter the Kangaroo Valley River in NSW for an enjoyable day paddle down gentle rapids.
Explore the river and get amongst little rapids, flat water a rest breaks on the beautiful river banks. You might even decide to go for a swim. Kayaking doesn't get any better than this!
Our meeting location is at the Safaris Kayaking Shop to park our cars at 9.30am to begin the paddle at 10am for an easy 2.5 hour paddle (8km) from Hampden Bridge through Morton National Park to Bendeela Picnic Area.
No previous kayaking experience necessary. An instructional and safety briefing will be provided by your Women Want Adventure guide. There are sections of small rapids. 
On this trip you will learn the basic paddling and body positioning techniques to help you tackle the rapids.
DETAILS
Meeting time: 9.15am at the Kangaroo Valley Kayaking Safaris Shop
Meeting location: 2031 Moss Vale Rd Kangaroo Valley 2577. There is plenty of parking and bathrooms at this location.
Finish time: Between 1.30-2pm
Grade: Easy, suitable for first time paddlers. View our trip grading here.
Numbers: Maximum 12 women
Ages: Over 18 years only
Cost: $160 includes booking fee and GST
INCLUDED
All kayaking and safety equipment, including PFD's
Instructions briefing
Morning tea- Including gluten free options, fresh fruit
Tea and coffee
Shuttle return from Bendeela Picnic Area back to the meeting location at the Safaris Kayaking Shop
First Aid
All permits
Photos from your trip shared on our private Facebook Group
WHAT TO BRING
Hat and sunglasses
Sunscreen
Wet weather jacket. We still kayak in the rain!
Shoes that can get wet. Sandals or old trainers
Water bottle (1L capacity with water in it)
Swimwear and towel
Wear a light weight long sleeve shirt to protect yourself from the sun, or rash shirt
Gym gloves (optional) although they really help!
Change of clothes for the end of the trip to leave in your car
Waterproof camera (optional), we will take photos of you!
TESTIMONIAL
"LOVED today kayaking! Our guide Tracey was brilliant. Really enjoyed the little rapids and meeting the other women. I'll be back for more" - Jessica Palmer
We look forward to kayaking with you. Please contact us if you have any questions about this trip at womenwantadventure@outlook.com.
COVID - 19 QUESTIONS
Adventure, travel and Covid-19 is one of those things that naturally gives rise to queries, concerns and doubts, so we're here to put your mind at ease.
To attend any trip with us, all women are required to produce:
* Proof of COVID-19 full vaccination
These new safety measures that apply on all of our trips.
If you are unable to be vaccinated for medical reasons, you may apply for an exemption. Exemptions will be assessed on a case-by-case basis. To apply, you must provide a medical certificate from a medical professional.
View our Covid-19 Information Page Here.
FAQ'S
We have answers to common questions found HERE.
So, what exactly is Women Want Adventure? Do I have to be a young, super fit, experienced adventurer to attend?
Nope, you certainly do not. You can be a beginner to advanced (or anywhere in-between). Women Want Adventure is all about women coming together to try something new, make friendships, experience challenges, surprises and enjoyment of adventure. Our youngest member is mid 20's, our oldest is 71, and 75% of women turn up individually.
Can you help arrange my transport and travel?
Travel is by individual means only. We do not arrange group transfers. If requested by email, we can assist in connecting you with other women to arrange car-pooling options. However, due to Covid-19, we have not encouraged group sharing.
Is there a minimum or maximum age limit?
All trips are for women over the age of 18 years. We don't have an age limit however, we encourage you to read the grading to ensure you are feeling fit and confident to complete the adventure.
What are the ages of women who attend?
Ages range from mid 20's to late 60's. The average age of women attending trips is 45 years.
How do I know if I'm fit enough for a trip?
This trip is graded easy. We will be able to provide information on the type of fitness required for the trip and what to expect. However, everyone has different levels of what they find easy, hard or challenging. If you're worried about your fitness ability, please contact us to discuss. View our trip grading here.
Can I attend individually? Yes! Many of the women who attend our trips turn up individually and make very good friends with the other ladies in our community.
Cancellation Policy Day Trips:
Please view our full terms and conditions HERE. When booking this trip, you are aware of these terms.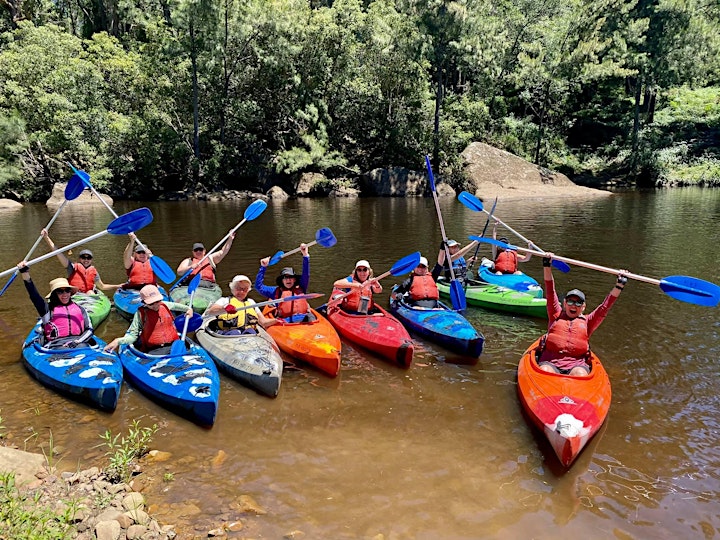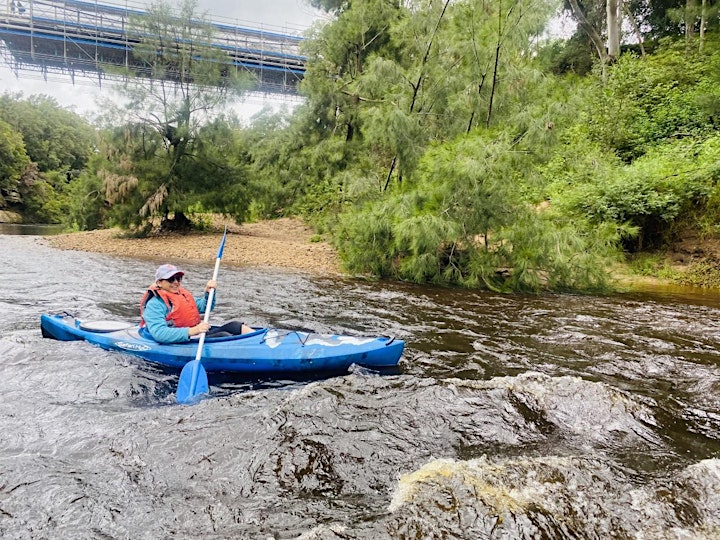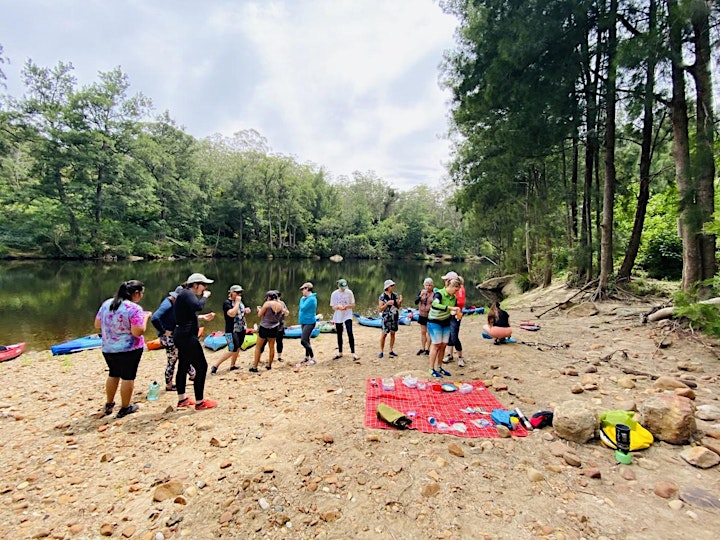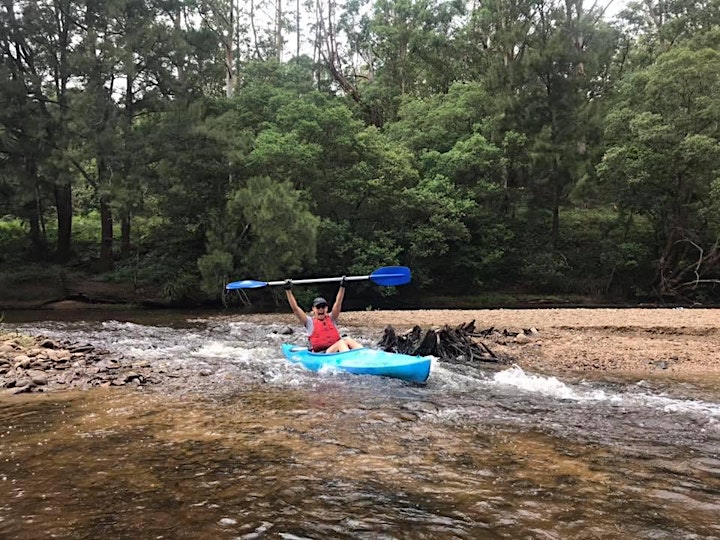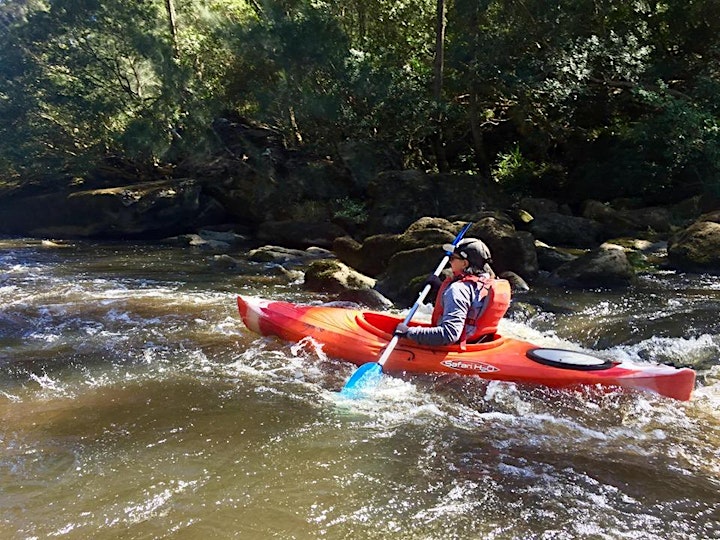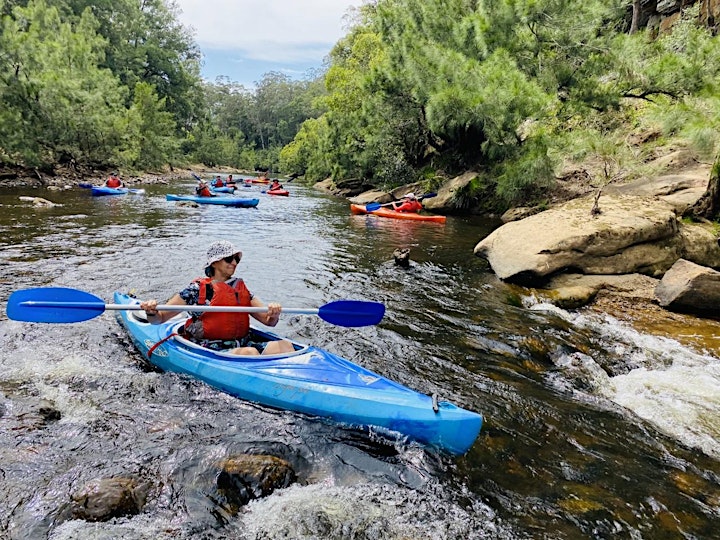 Organiser of Women's Easy Rapids Kayaking // Sunday 6th March