JOIN US IN CREATING AN INTENTIONAL SPACE TO TAKE SOME TIME OUT FROM OUR BUSY LIVES, GET QUIET AND DROP INTO OUR HEART SPACE.
About this event
Women gathering in circle is not a new wellness movement, rather an ancient and essential practice which our modern culture has dismantled.
These monthly circles are an opportunity to remember the magic that unfolds when we gather without judgement.
If you are tired, restless, full of energy, starting a new project, healing, grieving or anywhere on your journey and are looking for a safe space to be seen, heard and held, you are welcome here.
About your host
Erin is a wife and mum of two daughters, women's wellness advocate (yoga, running, meditation, journalling, time in nature, slow + intentional living, rituals, oils, candles, palo santo, cacao , wine with girlfriends), social being (coffee, foraging, styling +hosting pretty gatherings, weekends away with family + friends, cheese platter creatress), nature lover (mountains, rivers, beach, bush, birds, rolling hills) and traveller (plane, train, automobile, boat or walking shoes. I'll literally go anywhere, anytime!) who has left her 'corporate' events career to create gatherings and events for concious women, and to work as a birth and post-natal Doula.
Growing up surrounded by an abundance of beautiful women from different generations, Erin has always understood the power we hold when we gather.
Since becoming a mother, she has felt disillusioned by the way our modern lives have literally dismantled this village, and finds the 'busyness' and mental load we carry as women, a perpetual and systemic barrier to us thriving.
Kindred Women's Space brings together Erin's expertise in events and deep desire to reconnect women to themselves and each other through gatherings, sharing stories, simple rituals and practices for our modern lives; and hopes that these circles are another way for us to reclaim what we have lost.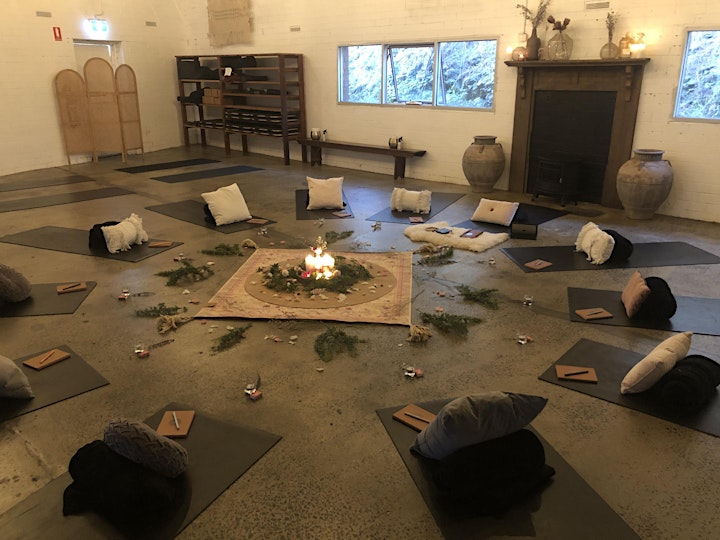 Organiser of Women's Circle